Introduction:
New College of Florida is a public liberal arts college located in Sarasota, Florida. It is known for its unique academic program, which is based on independent learning and encourages students to create their own curriculum. But apart from academics, New College is also famous for its dorms. The college offers a variety of dormitory options, ranging from traditional dormitories to apartment-style living. In this blog post, we will explore the different dorms at New College of Florida and help you decide which one is the best fit for you.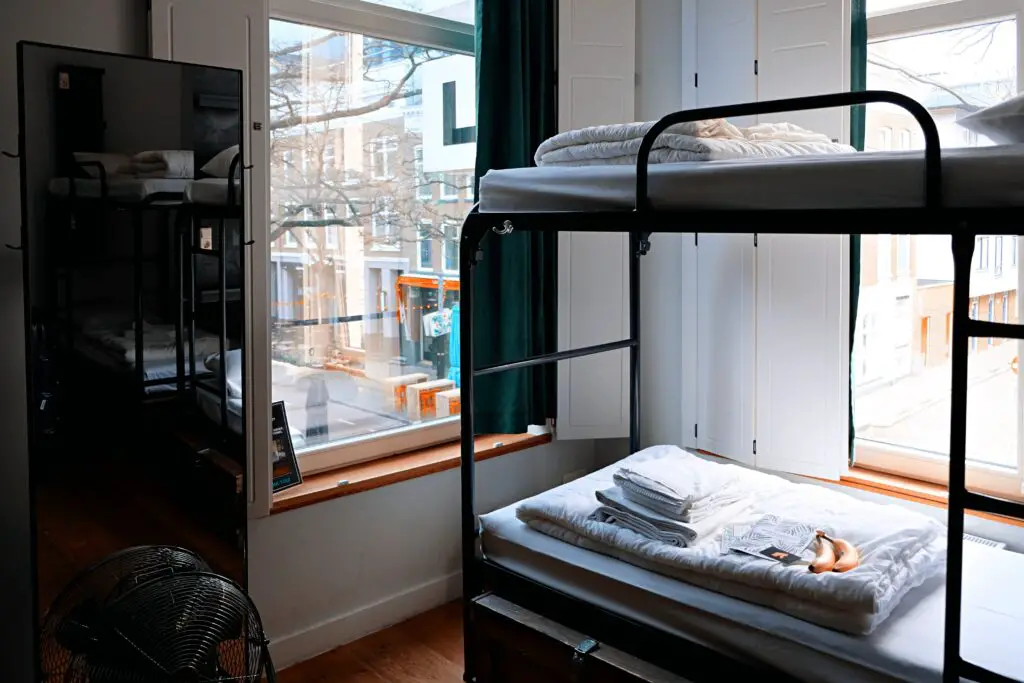 Dorms at New College of Florida
Traditional Dormitories
Traditional dormitories at New College of Florida are located in the Pei Residence Halls, named after their architect, I.M. Pei. These dormitories are divided into two separate buildings, Pei 1 and Pei 2, and house about 200 students. Each dorm room is shared by two students and comes equipped with beds, desks, and dressers. The bathrooms are shared by everyone on the floor and are cleaned daily by the college's custodial staff.
Pei Residence Halls are located in the center of campus, making them easily accessible to all academic buildings, dining facilities, and recreational areas. The dorms have large windows that provide plenty of natural light, and the rooms are well-ventilated to keep students comfortable in the Florida heat. The residence halls also have a common room with a television, ping pong table, and vending machines.
Living in a traditional dormitory can be a great way to meet new people and build a sense of community. Sharing a room with someone can be challenging at times, but it also teaches important life skills like compromise, communication, and conflict resolution. If you're looking for a more social dorm experience, Pei Residence Halls are a great option.
Suite-Style Living
If you're looking for a little more privacy, suite-style living might be the perfect fit for you. The Goldstein Residence Halls are comprised of six buildings, each housing about 70 students. Each suite has four single bedrooms, two bathrooms, and a common area. The common area includes a living room with a couch, chairs, and a television, as well as a kitchenette with a refrigerator and microwave.
The Goldstein Residence Halls are located on the edge of campus, giving students a little more privacy and a quieter living experience. The dorms are also conveniently located near the fitness center, the swimming pool, and the outdoor basketball court.
Living in a suite-style dorm can be a great way to balance privacy with community. You still have your own room, but you also have the opportunity to connect with your suitemates and build relationships. Sharing a common area also means that you can cook and eat meals together, making it feel like a home away from home.
Apartment-Style Living
For students who want the ultimate in privacy and independence, apartment-style living might be the best option. The Dort Residence Halls are located on the edge of campus and house about 200 students in four buildings. Each building has four apartments, each of which accommodates four students. Each apartment has two single bedrooms, a shared bathroom, a living room, and a kitchen.
The Dort Residence Halls are located near the bay and offer beautiful views of the water and surrounding wildlife. The apartments are equipped with all the basic amenities, including a stove, refrigerator, and microwave. Students are responsible for cleaning their own apartments, but the college provides cleaning supplies and a vacuum cleaner.
Living in an apartment-style dorm provides the most independence and privacy. You have your own bedroom and the ability to cook your own meals, giving you a true sense of autonomy. However, it can also be isolating if you don't make an effort to connect with others on campus. It's important to remember that even though you're living in an apartment, you're still part of a larger community at New College of Florida.
Theme Houses
For students looking for a unique and specialized living experience, theme houses might be the perfect option. Theme houses are dormitories that are organized around a specific theme, such as environmentalism, music, or community service. Each theme house has its own personality and culture, making it a great way to connect with like-minded individuals.
The theme houses at New College of Florida are located in different dormitories across campus and are managed by a student house coordinator. The coordinators are responsible for organizing events, maintaining the house, and creating a sense of community within the theme house.
Living in a theme house can be a great way to explore your interests and passions. You'll be living with others who share your enthusiasm for a particular topic, and you'll have the opportunity to participate in events and activities related to that theme. Theme houses also offer a unique sense of community and support, as you'll be living with people who share similar values and goals.
Honors Program Housing
For students enrolled in the honors program at New College of Florida, honors housing provides a unique living experience that is tailored to their academic needs. The honors program housing is located in the Cook and B Dormitories and houses about 60 students.
Honors housing provides a quiet and focused living environment that is conducive to academic success. Students in honors housing have access to study rooms, where they can work on group projects or study alone. Honors housing also provides access to special programs and events, such as guest lectures and academic workshops.
Living in honors housing can be a great way to stay focused and on-track academically. You'll be living with other honors students who share your commitment to academic excellence, and you'll have access to resources that can help you achieve your goals.
Conclusion:
New College of Florida offers a wide variety of dormitory options to suit the needs and preferences of every student. Whether you're looking for a traditional dorm experience, suite-style living, apartment-style independence, a specialized theme house, or a focused honors program, there is a dorm that will meet your needs. Living on campus can be a great way to connect with others, build a sense of community, and achieve academic success. So, take the time to explore your options and find the dorm that's right for you.