Introduction
Montana State University Billings (MSUB) is a public university located in Billings, Montana. MSUB is known for its excellent academic programs and vibrant campus life, which includes a variety of student organizations, athletic teams, and residence halls. In this blog post, we will be taking an in-depth look at the dorms at MSUB, including their amenities, features, and benefits. Whether you are a prospective student or a current one, this post will give you an idea of what to expect when living on campus.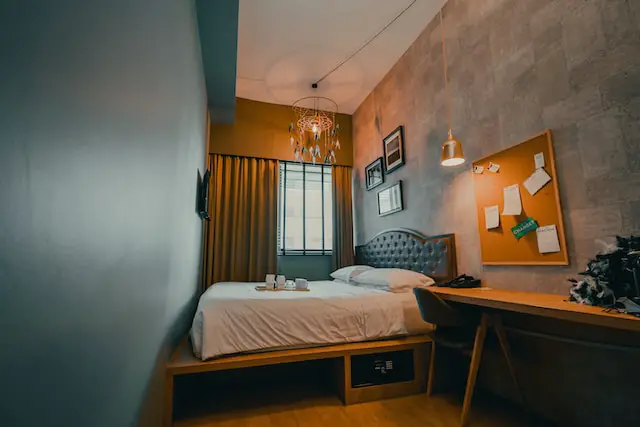 Dorms at Montana State University Billings
Location and Housing Options
MSUB has four residence halls on campus, each with its unique features and amenities. Petro Hall is the newest dorm and is located on the west end of campus. It has a modern design and features double and single rooms, a community kitchen, and a lounge area. Petro Hall is also home to the university's honors program. South Hall is located in the center of campus and offers double and single rooms, as well as shared community bathrooms, lounges, and laundry facilities.
Yellowstone Hall is located on the east end of campus and offers double and single rooms with private or shared bathrooms. The dorm also has a community kitchen, lounges, and laundry facilities. In addition, Yellowstone Hall is home to the Residential Leadership Community, a program that focuses on developing student leadership skills. Finally, Rimrock Hall is located near the fitness center and offers double and single rooms, as well as a community kitchen, lounges, and laundry facilities.
Amenities and Features
All four dorms at MSUB offer a variety of amenities and features designed to enhance the student living experience. Each room is equipped with a bed, desk, chair, and wardrobe or closet. In addition, all dorms have high-speed internet access and cable TV. Some of the other amenities offered by MSUB include:
Laundry facilities: Each dorm has its laundry room with washers and dryers for student use.
Study lounges: Most dorms have study lounges, which provide a quiet space for students to study and work on assignments.
Community kitchens: Each dorm has a kitchen where students can prepare their meals.
Resident assistants: Each dorm has resident assistants who are available to help students with any issues they may have.
Benefits of Living on Campus
Living on campus at MSUB offers several benefits to students. One of the most significant benefits is the opportunity to form lasting friendships and connections with other students. Living on campus allows students to meet people from diverse backgrounds and participate in a variety of social activities. Additionally, living on campus makes it easier for students to access campus resources, such as the library, fitness center, and dining hall.
Living on campus can also help students achieve academic success. Studies have shown that students who live on campus are more likely to earn higher grades and graduate on time than those who live off-campus. This is because living on campus provides students with a supportive environment that is conducive to studying and academic achievement.
Facilities and Services
In addition to the amenities offered in the dorms, MSUB also provides a variety of facilities and services to enhance the student living experience. The university has a dining hall, which offers a variety of meal options for students, including vegetarian and vegan options. The dining hall is conveniently located on campus, making it easy for students to grab a meal between classes.
MSUB also has a fitness center, which is open to all students. The fitness center is equipped with state-of-the-art exercise equipment, including weight machines, treadmills, and ellipticals. In addition, the fitness center offers a variety of fitness classes, such as yoga and pilates, which are free for students.
Another service provided by MSUB is the residence life program. The program offers a variety of events and activities throughout the year, including game nights, movie nights, and outdoor adventures. These events provide students with opportunities to socialize and connect with other students living on campus.
Safety and Security
MSUB takes the safety and security of its students very seriously. All dorms are equipped with key card access, which ensures that only authorized individuals can enter the building. In addition, each dorm has a front desk, which is staffed 24/7 by student workers and resident assistants. The front desk serves as a central hub for information and assistance, and students can go there for help with any issues they may be experiencing.
MSUB also has a campus police department, which is responsible for ensuring the safety and security of students, faculty, and staff. The campus police department provides a variety of services, including security escorts, crime prevention programs, and emergency response.
Cost and Financial Aid
The cost of living on campus at MSUB varies depending on the housing option chosen. The cost of a double room for the 2022-2023 academic year ranges from $2,950 to $3,510 per semester, while the cost of a single room ranges from $3,550 to $4,140 per semester. The cost includes all utilities, high-speed internet access, and cable TV.
Financial aid is available to students who need assistance covering the cost of living on campus. MSUB offers a variety of financial aid options, including scholarships, grants, and loans. Students should contact the financial aid office for more information on the types of financial aid available and how to apply.
Conclusion
Living on campus at MSUB is an excellent choice for students who want to be fully immersed in the university experience. With a variety of housing options, amenities, and benefits, living on campus at MSUB provides students with a supportive environment that is conducive to academic success and personal growth. From the comfortable dorm rooms to the exciting events and activities, MSUB offers students a unique and memorable living experience that they will cherish for years to come.