University of California, Los Angeles, popularly referred to as UCLA, is one of the top-ranking Colleges in the United States of America. The research and innovation institution is prominent for the quality of education and conducive environment for students. Getting admitted is a thing of joy, and another satisfying thing is getting the most suitable and comfortable accommodation.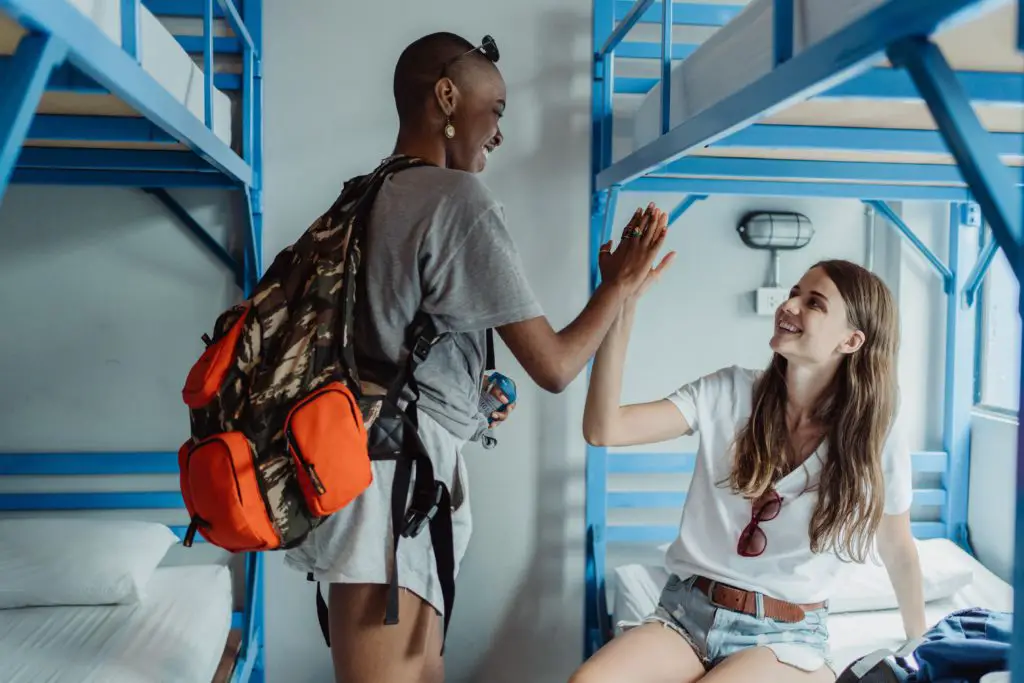 According to a report released in 2019, professionals share how housing for students is beneficial; it gives them a "sense of belonging and security." The environment where a student lives and studies are believed to have a mental effect; this effect could be positive or negative. Due to this reason, housing can be considered an influencing factor in a person's study life. Housing and Hospitality Services at UCLA is satisfying. However, the dormitories, also called "The Hill," are of varying rankings. For this reason, all dormitories do not have the same facilities and features. Hence, not all UCLA Hills are air-conditioned. 
The Hill/Dorm Types in UCLA
Classics: This is usually occupied by freshmen. The rooms are small, and there is a communal bathroom. Classic has no air conditioning, and It is likely to be uncomfortable for someone who likes chilled places and is big on privacy. Although it is cheaper than the others, its proximity to campus is compared to none other. Classics are high-rise buildings and have the word "hall," which stands for home. They are Dykstra, Sproul, Reiber and Hendrick Halls.
Plazas: Plazas are more expensive than Classics and are considered luxurious. If you love your space, this is undoubtedly the best for you, as one either gets a private bathroom or shares it with one other person. Plazas are air-conditioned. In Plazas, there are; De Neve Plaza, Hedrick Summit, Reiber Vista, Reiber Terrace and Sunset Village.
Suites: This type is almost like Plazas but comes with a suitable living room shared by two rooms. The rooms are air-conditioned. It is considered to be the most expensive. However, it is quite a distance from the campus. Suites comprise Hitch and Saxon Suites.
Deluxe: There is a commonality with Classics which is small-sized rooms. Rooms here have air-conditioners and are less costly compared to Plazas and Suites. Deluxe 
They are the most famous kind of housing at UCLA but are hardly allocated to freshmen. They are Gardenia and Holly Ridge, Sproul Cove, and Sproul Landing.
Quick Fun Facts
Would you say Hill is synonymous with Residence? No, but in UCLA, yes. The residential facility for students is referred to as "Hill" because it was built on a hill adjacent to the west side of the campus. 
Why is the way to Dickson Plaza considered a bridge structure even though it is filled with soil? It used to be a bridge, and there is still a "Bridge" sign close by.
As much as the dormitories at UCLA are designed to give scholars smooth learning experiences, some of them still prefer staying off-campus. However, freshmen are advised to reside on-campus. Living on campus is one of the easiest ways to socialize as a newbie; you easily get to meet up with coursemates and friends. Amenities like high-speed Internet, a gym center, free premium streaming service, laundry rooms, outdoor recreation, routine housekeeping, maintenance, and many other features are provided. Studying can be exhausting and draining; these features are considered to make one's stay on campus enjoyable, less stressful, and memorable. 
Conclusion
Housing at the University of California, Los Angeles is designed to have unique facilities and features that make a particular dormitory different. Classic accommodates many freshmen and is recommended for those who want to meet new people, but it doesn't have an air-conditioning feature. Plazas give room for privacy, luxury, and comfort and have the air-condition feature. On the other hand, Suites top Plazas with a shared living room. At the same time, Deluxes feels like upgraded Classics with air-conditioning. 
Frequently Asked Questions 
Which is the most expensive dormitory at UCLA?
Answer: Suites is considered the most expensive dormitory.
Can I request an air-conditioned hostel because of a health condition?
Answer: Yes, this is possible. Appeal through the disability housing appeal for students who need special accommodation.
Can a freshman stay in Deluxes?
Answer: Yes, but it's barely possible. 
Are there students residing outside the UCLA Dormitory?
Answer: Sure, there are off-campus residents. There are unusual situations whereby the provided accommodation on campus doesn't meet the number of new and returning students. Click here for a housing resource guide put together by the Undergraduate Student Association Council (USAC) to assist students with their housing search. 
How can one apply for housing?
Answer: That can be done on the housing portal