Living in a dorm is a big moment for many university students. Benefits include stepping out of one's personal bubble, broadening one's social circle, and experiencing campus life to its fullest. However, it might be difficult to know what to expect in terms of the quality of living with so many different dorms to pick from. In what ways will your dorm serve as a centre of social activity, or as a claustrophobic, distracting place where you can't concentrate on your studies? Will you be able to take use of necessities like laundry rooms and fast internet, or will you be continuously annoyed by a lack of these facilities? In this post, we'll discuss what makes a college dorm a good place to live, how to evaluate your options to find the best one, and how to make the most of your time there. Let's read about 'Which College Has Best Dorms?'.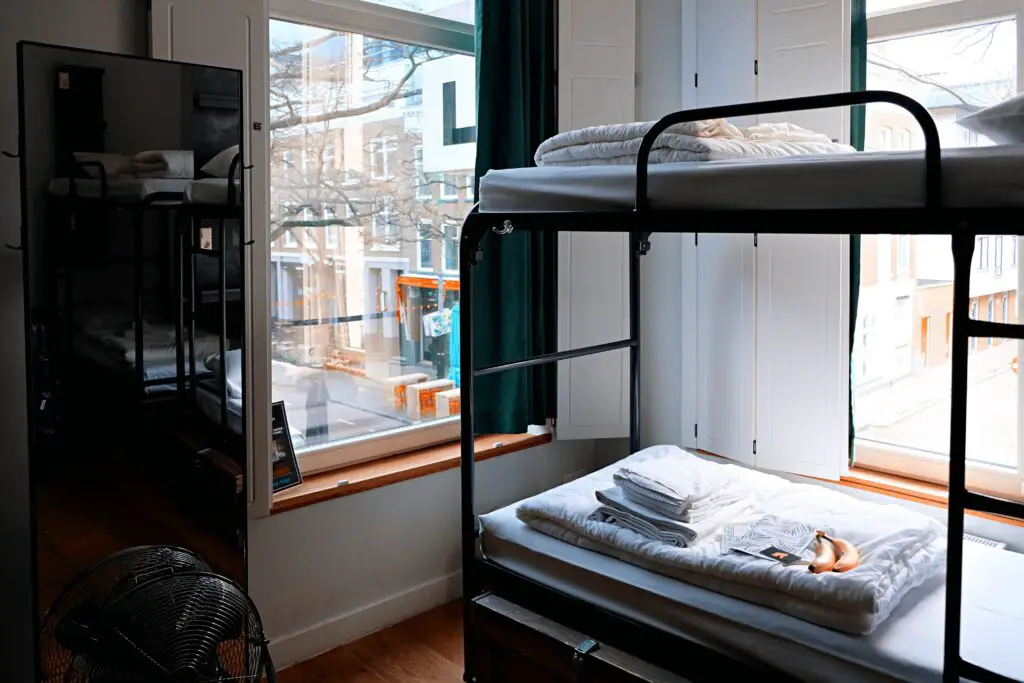 Which College Has the Best Dorms?
Several variables go into choosing the top American college dormitories. Massachusetts Institute of Technology (MIT), Bowdoin College in Brunswick, Washington University in St. Louis, University of California, Los Angeles (UCLA), University of California, Santa Barbara (UCSB),  Scripps College in Claremont, California,  and the University of Chicago in Illinois, have some of the best dorms based on quality, amenities, community, and student reviews. Nevertheless, this ranking is subjective, and students may prioritize other factors while choosing a college with the greatest dormitories. To find the right college, you must research and visit.
Massachusetts Institute of Technology
The dormitories at MIT reflect the institute's reputation for technological innovation and progressive pedagogy. A high-speed internet connection and a personal computer are included in each dormitory room, and communal areas are set up to encourage students to work together and form bonds. Students at MIT may choose from a variety of living arrangements, from the more conventional residence halls to more contemporary flats.
The University of California, Santa Barbara 
Dorms of the UCSB makes use of the campus's coastal setting. The majority of UCSB's residence halls are situated on or near the coastline, providing students with unparalleled access to the great outdoors. The dormitories are well-liked by students and staff alike due to their spaciousness and the convenience of their on-site lounges, kitchens, and private toilets.
Washington University in St. Louis 
WUSTL's residence halls are well-known for their high-end features, including exercise facilities, movie theatres, and even tanning beds. When it comes to food, the school has a variety of alternatives and meal plans to make everyone feel at home. The majority of modern dormitories take the form of suites or apartments, complete with kitchens, living rooms, and other common areas for students to congregate and study.
University of Chicago
Residence halls at the University of Chicago are built to encourage residents to get to know one another and develop their academic interests. Students in each residence hall have a shared academic interest, and the hall's common facilities and activities are themed accordingly. To make the students feel at home and cared for, the dormitories include many conveniences such as laundry rooms, study rooms, and access to outdoor areas.
Evaluation of College Dorms
Although the institutions highlighted above all have their distinct qualities, the quality of life in the residence halls at most of them has certain commonalities. While comparing dormitories at various universities, it is important to keep in mind the following:
Dimensions: The size of the individual rooms and the communal areas will have a significant effect on your college life. Choose a dorm with plenty of room and nice features so you can spread out and get some work done.
Spot: An additional issue to think about is the dormitories' proximity to the campus's main areas of interest. While choosing a dorm, some students may choose one that is near to school, while others may want one that is in a more picturesque or natural area.
Facilities and services: Having access to the dormitories' provided conveniences may have a significant impact on your day-to-day existence. For a more comfortable and pleasurable college experience, it is recommended that you search for dormitories that are close to essential services such as laundry rooms, fitness centres, and dining halls.
Collective: The feeling of community and the social possibilities provided by the dormitories may also play a significant role. Try to choose a dorm with communal spaces and activities aimed at getting students to know each other and work together.
Protection and Safety: There should also be thought given to the safety and security of the dormitories. You should feel safe and secure in your living situation, thus it is important to search for dormitories that include features such as locked doors and surveillance cameras.
Tech: It's impossible to imagine modern life, particularly student life, without the constant presence of digital devices. High-speed internet, Wi-Fi, printing stations, and other state-of-the-art technical conveniences are available in certain student housing facilities.
Sustainability in the Built Environment: Eco-friendly college students may choose dormitories that emphasized preserving the natural environment. Possible green features in these dormitories include recycling programs, low-energy light bulbs, and composting areas.
Proximity:  Accessibility is crucial for disabled students. Find accessible housing options such as wheelchair ramps, hearing and vision aids, and other amenities to provide a pleasant and stress-free college experience.
Picking a compatible roommate: The last factor to think about while assessing the quality of a hostel is the suitability of the residents' roommates. Certain dormitories provide tools or initiatives to assist students to choose roommates that are a good fit for one another.
Final Thoughts
Dorms are an integral part of the college experience, therefore it's important to choose one with good ones. Size, location, facilities, community, and safety are all important elements to consider while choosing a dorm, even if every institution has its distinct characteristics and strengths. With these things and your tastes in mind, you may discover a college with suitable dormitories for your requirements and preferences.