Where Is Navarro College?
Navarro College is a two-year institution located in Corsicana, Texas. It was founded in 1946 and is accredited by the Southern Association of Colleges and Schools. Navarro offers associate degrees and certificates in a variety of fields. Navarro College is a great place to get started on your education.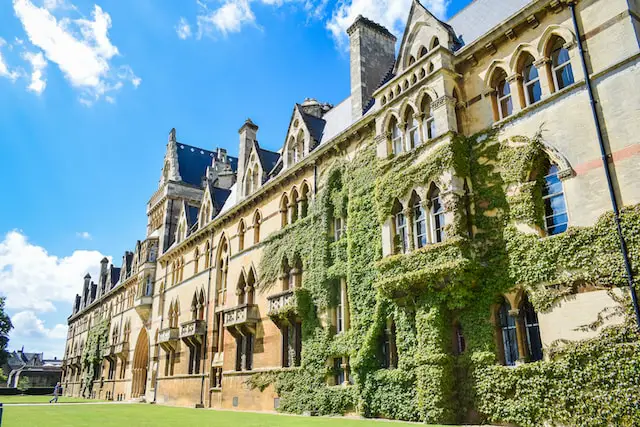 Navarro College is a beautiful college with 23 buildings and widespread in 103 acres of land. Having the largest planetarium in Texas, the Pearce collection museum is at 3200 W 7th Ave, Corsicana, TX 75110, USA. The Corsicana campus does not discriminate against people on basis of color, race, origin, disability, and any other status protected by law. If you're looking for a quality, affordable education, Navarro College is a great place to start. 
Location of Navarro College Campuses 
The Navarro college was started in 1946 with 238 veterans who returned from World War II. Navarro College has four campuses. The campus located in Corsicana is the main campus and has three branches of Off- campuses located in Midlothian, Mexia, and Waxahachie. 
The Main Campus 
The main campus of Navarro Is located in Corsicana, Texas State Highway 31. 
It is in the same location since 1951. The main attraction of this historic campus is Museum with an age-old Museum with many American Civil War artifacts, Planetarium, and NJCAA Athletics.  
It has a beautiful library, Starbucks, student lounges, deli, bookstore, boutique and books, computer labs, and dining hall. 
The Waxahachie Campus
After the main campus of Navarro college, this is the next big campus. 
It is near Dallas Metroplex. 
It is located at 1900 John Arden Drive, Waxahachie, Texas,  US.
Waxahachie campus has a beautiful history and many buildings. 
The Midlothian Campus
This campus is comprised of two educational institutions.
The Navarro College and Tarleton State University 
The Midlothian campus is located at 899 Mount Zion Road, Midlothian, Texas.
The academic buildings, lovely grounds, and best dormitories make the campus stand out.
The Mexia Campus
This campus is located 30 miles outside of Corsicana.  
This campus is also called as Bi-Stone center.
It is located at 901 N, MLK Jr, Highway, Mexia, Texas.
The Online Campus
The e-learning campus provides comfort for the students to do a degree program.
Students can do hybrid and online programs at their comfort and flexibly completely online.
Landmark Buildings near Navarro College
Cook Education Center 
It has the largest planetarium in Texas which is about 60ft and is a multi-faceted educational facility. 
It has the largest planetarium dome in Texas.
This Cook education center is an hour from Dallas and is in Corsicana, Texas.
It has a very spacious conference area where 200 people can be seated. 
It has a Western Art Museum, Pearce Civil War, and the Hunters and Gatherers Exhibit. 
This is a perfect location for meetings, seminars, receptions, and all the special events.
 It has beautiful large video screens, an intelligent sound system, a catering kitchen, Chiavari chairs, a secured parking system, and supportive staff.
This beautiful planetarium even attracts children and adults with multimedia presentations.
The Pearce Museum at Navarro College
The Pearce Museum is in 3100W. Colin St, Corsicana, Texas. 
It has two beautiful galleries.
Western art
American civil war 
Pearce Western Art 
This beautiful art gallery is a place where many beautiful and original artworks are appreciated and acknowledged and exhibited. 
This gallery is spacious and has 12-ft ceilings. The ceilings are midnight blue colored which elicits western skies at night.
This western art collection attracts many art lovers from all over the world. The best part is every piece of art has a tale.
The most popular artworks of many famous artists of America, western art, and many more. 
Pearce American Civil War
The American civil war gallery has an intriguing collection that features accounts of the American Civil War. 
The museum narrates the whole story of the confederate and union sides of the conflict during the Civil war time.
You will get to see the journals, diaries, letters, artifacts, and photographs of military, soldiers, civilians, and many other people of that era, describing the desperate loneliness and letters to their loved ones and the realities and difficulties they faced during the civil war.
Conclusion
Navarro College offers undergraduate degrees and certifications in a variety of fields. The Navarro College official service area includes everything of Freestone, Limestone, Ellis, Leon, and the Navarro countries.
This college has beautiful landmark buildings and historic stories revolving around these beautiful campuses. There is a facility even for tourists to visit the historic buildings and campus tours for students to watch the breathtaking buildings, huge campus grounds, age-old library, historic museums, the largest dome of planetarium and cookbook center will make Navarro college stand out.
Every campus has a story behind it and every art piece in the museum narrates heart-touching tales of soldiers and civilian families.
FAQ
Where can we see American civil war artifacts?
You can see them at the Pearce Museum. The Pearce Museum has two galleries.
Western art
American civil war 
Where is Navarro College Located?
Navarro College can be easily located. It is in Corsicana of Texas, 75110. It is at 3200 W 7th Avenue in the United States of America.
Contact Info of Navarro college?
(903) 875-7416 is the Contact Info.
You can get more info at www.navarrocollege.edu.