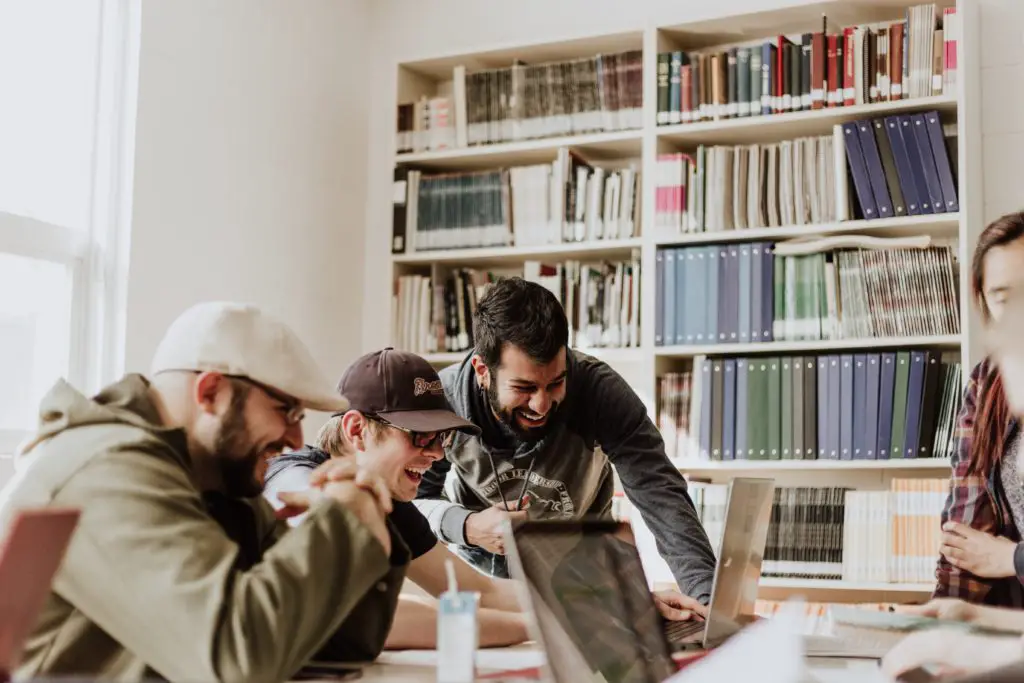 Investing in one's education has always been the best way to achieve financial stability. Specifically, tertiary education continues to play a vital role in today's growing economies mainly because one can gain a high level of knowledge, skills, experience as well as employment opportunities when they choose to attain higher education. Colleges are one of the best academic institutions that provide students with quality education so that they are well prepared to enter the job market. In this article, we will review one college located in the United States known as Queens College.
About Queens College 
Queens College is a public college located in Queens, New York, United States. The college was established in 1937.
Currently, Queens College is a member of the City University of New York also known as CUNY, which is the largest urban university system in the United States involving approximately 25 campuses in New York City.
Queens College is well known for its excellent liberal arts, and science as well as a range of pre-professional learning programs. In addition, the college offers a large variety of undergraduate and graduate programs  such as:
Bachelor's Degrees 
Master's Degrees 
Certificates 
Honors programs
Research opportunities 
Internships and training opportunities 
Over the years, Queens College has been ranked  the "Best Value" college mainly  because of the following:
Affordability 
Good Financial aid package 
Outstanding academic performance.
The college has improved the standards of living of American students, from "poverty to prosperity "
Some of Queens College's well-known Alumni  include:
Jerry Seinfeld 
Joy Behar
Donna Orender
Helen M. Marshall 
Jon Favreau
Joe Crowley 
Richard Kline
Michael Savage
Adrien Brody
What Queens College offers?
Now we will review some of the academic services  the Queens College offers
Queens College  is known for the following popular majors:
Psychology 
Accounting 
Economics 
Computer science 
Sociology 
English 
Political Sciences and Government 
Elementary Education 
Communications
Graphic Design 
Most recently, the best-ranked major at Queens College is Home Economics Teacher Education, also known as Family and Consumer Sciences.
Queens College Scholarships
 Queens College  offers a range  of scholarship packages to students who:

Enroll in the fall.
Take up 12 or more credits each semester.

The scholarships can be renewed for 4 consecutive spring and fall semesters.
Queens College has  the following schools:

Graduate School of Library and Information studies 
Aaron Copland School of Music
School of Arts and Humanities 
School of Social Sciences
School of Earth and Environmental Sciences
School  of Education
School of Math and Natural Sciences 

Academic support 

Queens College offers support programs that provide academic  support  to students through the Academic Advising Center 

Student government

This government provides further support to students and hosts a variety of events and carnivals during the spring and fall semesters. Such activities keep the QC community united.

Adult Collegiate Education

Queens College offers a specific degree program to adults aged 25 or older. 
These programs have flexible working hours suitable for full-time and part-time students.

Sporting activities and fitness center

Queens College has 16 different teams that include tennis, softball, swimming teams, baseball, soccer, and basketball.
A fitness center is available for non-athlete students who simply prefer working out.

Arts and culture 

QC students have access to the Selma and Max Kupferberg Center which mainly focuses on visual and performing arts. Additionally, the college has its art center called Queens College Art Center.

Queens College facilities

Queens College  has a range of academic facilities  such as the Benjamin Rosenthal Library, Powdermaker Hall, Science labs, as well as state-of-the-art technology 
Why attend Queens College?
 Here are some of the reasons why you should consider attending Queens College.
Students have a good option of completing Evening Degree Programs. 
Queens College offers a range of online courses.
Students easily get the classes they request.
The college workload is manageable.
Faculty professors are dedicated and have open communication with students.
Queens College has a Student-Faculty Ratio of 23:1
In its yearly rankings, Queens College has been ranked in the following categories:

Best overall colleges
Best  value schools 
Best colleges for each college major 

Queens College has an acceptance rate of approximately 53%, which simply means the college is quite selective and it ensures that it accepts the best suitable candidate for each college course. This is a major advantage because the classes are small allowing students and faculty professors to interact in a simple but effective manner.
Queens College encourages diversity.
Queens Colleges have student clubs on campus, but students are also encouraged to start new clubs whenever possible. 
Benefits of attending Queens College
Students have the opportunity to attend online classes, which reduces travel costs.
Queens College offers quality education at an affordable fee.
Queens College has a graduation rate of approximately 56% and approximately  88% of the graduates are employed after college.
Students receive assistance with matriculation, grade point average (GPA) calculators, and transfer credits. 
Queens College offers scholarships and internship opportunities.
QC students are allowed to be involved in community projects.
Queens College is suitable for working students.
Students have access to a free QC shuttle.
QC graduates have more employment opportunities mainly because they received a quality education, skills, and experience.
Conclusion:
 In summary, this article has provided insightful information about Queens College. It is quite clear that  Queens College is a college that strives to produce excellent graduates who can use modern technology, solve complex problems, explore different cultures and also think critically. Moreover, this college has a good national reputation for providing quality tertiary education to students.
Frequently asked questions 
Is it difficult to get into Queens College?

Queens College is selective; hence students need to have a strong application to increase their chances of being selected.

Do most QC students stay on campus?

 The majority of QC students stay off-campus.

What is the starting salary for most QC graduates?

Most QC graduates earn a starting salary  of approximately $34 000

How do QC students fund their studies?

Most QC students (approximately 60%) fund their studies through study loans, scholarships, and work-study.