The happy news has come in, the email that you've waited for months, which has taken all your hard work back in school to come to- that you are going to college! The excitement in packing your bags as you head off to what you have dreamt of going for a long time must be palpable, and so you wonder- what is the place like? Will I enjoy my time? How to get around and explore? What are the accommodation options? There are a lot of questions that go on in your mind about it, and you are uncertain if your high expectations about where you're going will match the reality that's in store for you. Let us know about, What Is The Best Time to Visit a College Campus?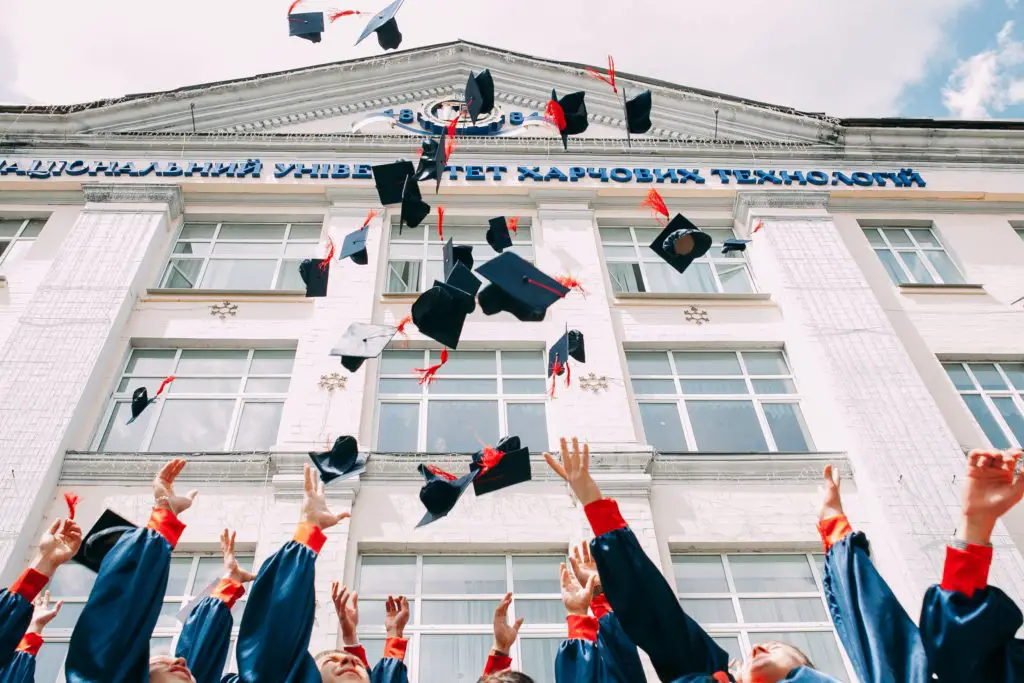 People will wonder when is the best time to visit a college campus. Now, as per some reports, it was found that the best time to visit a college campus was on late summer and early September before the senior year finishes. 
You either go in with the expectations you got and be happy or get disappointed as you find out the facilities you thought the college provided isn't there. Or you've made it to college but you haven't taken the full advantages of everything on campus that you can use to improve yourself academically as well as holistically. Or…you're just lost and don't know where your classes are as the schedules keep changing all the time! Feel like the reviews online don't paint a whole picture of what the campus really is like in reality? All of these problems can be easily solved by taking a tour around the campus. 
What Is The Best Time to Visit a College Campus?
So when to go around?
So, you want to begin your scouting journey right? Here's how you do it.
Important Point #1:- First, check the intake
The month of your intake depends on which country and educational system you're applying to. For example, in the United States, you apply to either the Spring or the Fall intake. In European countries or Australia, it's usually either the Summer intake or the Winter intake.
Important Point #2:- Then, check the opening dates of the college
Check when does your college open for the semester, this is a crucial point to remember if you're planning your visit. It's no use roaming around after the classes start! Preferably plan your visit at least 2 weeks in advance before classes commence, so you can get yourself familiarised with not only the campus, but how close or far it is from where you live, build a network of friends so it makes that journey 10x easier and even, meet your professors beforehand!
Important Point #3: Check for any welcome events on campus!
Usually, the student organisations, clubs or unions hold welcome events, including guided tours on campus. Look out for any on their website or social media pages, and don't forget to join them! This is one of the easiest ways to integrate yourself into college life, and makes your tour effortlessly easy!
Now, choose the month you want to visit wisely because depending on what you pick, each choice will have their own advantages and disadvantages!
Summer– Summertime! Is there any time when the campus might have looked better? And, is there any other time of the year your schedule is more free than ever? Want to click some instagrammable pictures along the way? Most students pick summer for the reason that at this time, you have the entire campus to yourselves! Hell yeah, as most of the time the gap between the end of the summer and the start of the fall (usually either september or July/August) is the sweet spot, if you want to escape the bustle that usually is present on campus during the other months, or if you want to combine the visit on a family holiday. Be careful though, as travelling might not be cheap, especially if your college is a big city due to the summer travelling rush! 
Fall:- If the sun isn't your thing, maybe leaves and scenic evenings are your calling. Fall is where some college campuses really come to life in the looks department, and there would be very few opportunities to take scenic walks quite like you do in this season. Be warned though, a lot of campuses are in full swing around this time and things might be a lot..busier! Look out for student events, that's your best bet to go around
Winter:- Perhaps the biggest gift during the holidays isn't wrapped in a present for you after all. Treating yourself to the place you'll call your home for studying soon is a way to do so! At this time, you'd find the most experienced students who've already completed a semester, willing to guide you around, more frequently compared to the other intakes. However, if you're going to cities or places where the weather's cold, it might not always be the best idea to get around campus and avoid freezing yourself(unless you love snow!). Sometimes there might even be problems syncing the school schedule with the opening dates of college, so watch your dates!
Spring:- Ah, the comfortable option. For those who find neither the extremes of summer or winter to be in their zone. The best bet for you if you've already gone through all the brochures and you're aching to set foot on campus after all that hardwork you've done researching the place. You'd likely be at your peak socialising and getting around at this time as there will be no shortage of people to talk to in this intake! Be warned that it might be exam or assignment season in some colleges, so things could get a bit hectic if you're trying to find some seniors to talk with!
Conclusion:- 
College is an important step in your life. It's more important than ever that before you take that leap ahead in your journey, you know when to take it. All of these crucial tips will help you select not only when you should think of going to the place of your choice, but also do a crosscheck on the others- like location, study schedules, holidays etc. 
Also, it doesn't always have to be only once, go as much and whenever you can to campus- after all, one more visit isn't less helpful at all to get to know the place!
All the best!