Looking for a job after undergraduate? Or desiring for a career switch or wanting to explore other options before getting into a job? Colleges and Universities in Canada provide you with many options and opportunities. Among many colleges, Ontario college has come up with many Graduate certificate programs after you complete your bachelor's degree. You can enroll and explore a course of your wish, before entering the real race.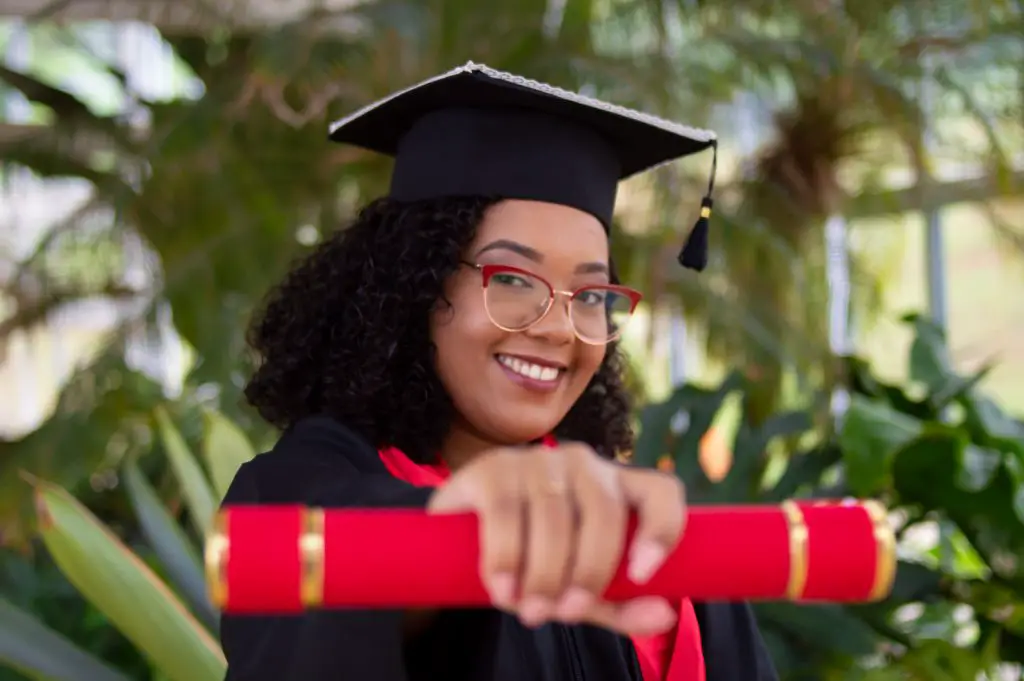 Ontario College Graduate Certificate Program is a specialized certification course in which you can opt for the course you did your under-grad in or else choose the course that drives you the most. Moreover, you can also know which course has more job base in the market today. As, the graduate certificate program is of short-term i.e 1 year or sometimes 2 years with the option of doing it as a full-time or part-time as per one's need. This certification program upskill and expands your knowledge on industry-based opportunities. Eligibility criteria for getting into Ontario college graduate certificate is your under-graduation degree.
Colleges and Courses
Ontario College is that there are a total of 27 colleges that come under Ontario College. They are Boreal, Algonquin, Cambrian, Durham, Fanshawe, Fleming, Georgian ,Humber, Michener, Niagara, Seneca and many more. To get the detailed list of all the colleges that come under the Ontario College Program
Out of which there are 6 main colleges that will provide you with the following program of colleges which give Graduate Certificate Program. They are Durham, Cambrian, Humber, Niagara, Georgian, Fleming etc. To get details of courses and explore various courses of Ontario College Graduate program
Let's move ahead to view the detailed information about the Ontario College Graduate Certificate Program. There are 120+ courses and programs offered by the Ontario Graduate Certificate Program in different sectors and areas.
Eligibility criteria of Ontario college graduate certificate program
The basic eligibility criteria for Ontario college graduate certification program is Under Graduation degree or college certificate or a diploma course completion for admission in Ontario Graduate Certificate program.
Certificate Programs and Graduate Certificate Programs are two different programs. Certificate Programs require 1 year i.e 2 semester completion, that too approved by the Ministry Of Training, Universities and Colleges. Whereas, Graduate Certificate Program demands full 3 years i.e 6 semesters or 4 years 1.e 8 semesters Under Graduation degree.
Fee structure of Ontario college graduate certificate program
As above mentioned, once you go to the Official website of Ontario College Programs. Then, search for the course of your interest. Then, you will see all the required information for your course. Scroll down to the page, you will see the TUITION section, which highlights the fee structure for both domestic students and international student.
How to apply for Ontario college graduate program?
After getting all the information about the courses, you need to move ahead with the application form. For that, when you enter the preferred course of the respective college. You will see an APPLY NOW option beside the Overview section. It may differ as per different colleges websites. As soon as you click on the APPLY NOW option, two options will pop- up on the screen. (1) Domestic application for the residents of Canada and (2) International application for foreign( outside Canada) residents. 
You can click as preferred choice. If you click on a domestic application, a page will open where you will find the option of:- Start my Application. By clicking on that, you will be able to start your application right there. Application fees will be $110. You can choose upto 3 programs per college. For international Application too, you need to pay $110 application form fees. For any further doubts, you can read the instructions given before filling the application form. 
Conclusion
The above article gives you the gist of what is Ontario College Graduate Program and also what are other courses graduates look for after graduation. After reading the above article, it must have been clear that the Ontario College Graduate Program Upskills your skills and makes you market-ready with more industrial-oriented knowledge. And all the information related to eligibility criteria, college fees, and application procedure can be explored.
FAQs
1). Ontario College Graduate Certificate is a degree?
NO, It is not equivalent to a degree. It is a short term certification program which will upskill your industry oriented knowledge. Whereas, Degree programs offer you with more broader and academic oriented knowledge and opportunities. 
2). Can you pursue a Master's degree after completion of the Ontario College Graduate Certificate program?
YES, you can totally opt for your masters degree or post-graduate diploma program after this certification course in the same field or any preferred course which you want to pursue your career into.
3). Is it worth pursuing the Ontario Graduate Certificate Program after graduation?
The answer depends on your choice. If you want to enter into an industrial-oriented job right after your graduation. As you need to earn money, then you can pursue this certification course. It will make you market-ready. But, on the other hand, if you want more opportunities and career doors to be opened for you then you can go with a master's degree program after graduation.