Being an aspirant of a college can be overwhelming and securing admission can be based on merit, especially in schools that prioritize high academic proficiency. However, alongside academics, there are some underlying requirements that schools prioritize in this era and one of them is demonstrated interest. Demonstrated interest is increasingly becoming an important aspect of the admission process and not demonstrating interest can mean a denial or waitlist. Let us know more detail about 'What Is Demonstrated Interest?'.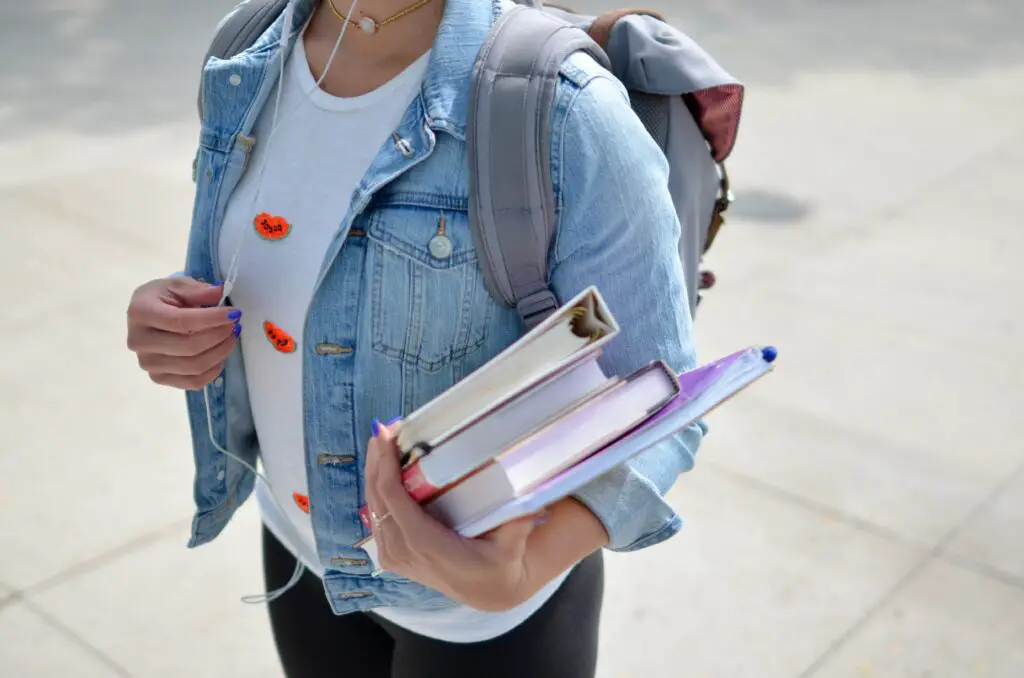 What Is Demonstrated Interest?
Demonstrated interest is an admission process that explains the concept of how well a student is interested in attending a school. This also impacts whether a student will be admitted or not, therefore, it is a very important aspect of the admission process, as colleges assess students based on the demonstrated interest they have shown.
How to show demonstrated interest? 
Students can show their interest as an aspirant in so many ways and they include:-
Apply early: Applying early will give you an edge over other applicants applying late. Applying early can be through the early decision program(binding program) or the early action(nonbinding). These two programs show your sincere interest in the school. Based on your timing and method of application, the admission board will know you are interested in being a student of the school.
Communicate and reach out to admission officials: Reaching out to the admissions officers can be in various forms, mostly an email is preferred, you can send an email to the school admission officials, showing your interest. However, don't overdo it by sending meaningless information to them. The whole admission process takes place using human resources, so rest assured that your email will be read.
Show your interest in the school bus by giving concrete answers to questions about why you want to study in the school, this answer should give a reflection of how you have researched the school, its track record of Excellence, etc.
Essay: Things that can make you stand out among other applicants is an essay. Most of the time, schools usually provide the I'd say as being optional but writing an essay gives you an edge over other applicants who do not, however, your essay must be well written, clear, concise, and must capture your reason for applying to the school, you don't have to beat around the bush while writing your essay so that it will not bore the reader.
Interview: Interviews are always dependent on the school. If your school offers an interview, don't hesitate to go for the interview, it might be an interview with one of the admission board officers or alumni. Honor the interview because it shows that you make an effort in showing up, not that; it's not everyone that will show up for the interview especially after you have written an examination.
Things you should be aware of before demonstrating interest in a college
Demonstrated interest does not give you the audacity to call official numbers at odd hours.
Demonstrated interest does not mean you should bug the admission officials with emails.
You should only demonstrate interest if you meet up with the school requirements: Some schools will never bend their standards irrespective of how you demonstrate interest.
Demonstrate interest when you are sure it is the school you want to attend.
Ten Colleges that take cognizance of demonstrated interest 
Some colleges take cognizance of demonstrated interest. However, they rate demonstrated interest differently. The following colleges prioritize demonstrated interest in their admission process
American University 
Barnard College 
Bates College 
Boston University 
Carnegie Mellon University
New York University
Oberlin College 
Reed College 
Rice University 
Skidmore College
Colleges that do not take cognizance of demonstrated interest
Demonstrated interest can be prioritized in some schools but some do not recognize it as an admission process. Below are the lists of schools that do not recognize demonstrated interest
Harvard University
Yale University
Colgate university
Williams college
Dartmouth College
Carleton college
California Institute of Technology
Macalester college
Wesleyan University
Cornell University 
Other ways to show your demonstrated interest in a college
You can demonstrate your interest in so many ways and they are not limited to sending emails once in a while, the following are ways to demonstrate your interest in your dream college.
Open the emails, read them and reply to them: The admission office might send you an email about things you should know about the school, so try to reply to the email. The content of the email will give you a clue about what your response should be. If the content is about how you failed to submit a document, reply by sending an email about how you will take immediate action, if the email is about a fun fact about the school or department, a "thank you" will suffice.
Take the virtual tour and attend an information session: If the school provides a program, ensure you engage in a different platform that the school has provided so that you will be recognized.
Attend virtual meetings at your high school: Another way to demonstrate your interest is by attending virtual meetings. Virtual meetings are always held on Zoom. It helps the admission representative to track your interest. If you have a test or an important class to attend, you can drop a message indicating your interest in the virtual meeting but you won't be able to attend due to an impromptu class.
write an excellent "why x college?" essay: This is always optional during your admission process but it will be a plus for you if you can add it. This helps you to show your interest and engagement in the school, why you chose the college among many other colleges, and what you think the school can offer you.
Follow up: Follow up on every activity you have engaged in during the period of your admission process. For instance, if you have an interview with alumni in the school, you can send a thank you email. Also, if you are confused about any aspect of the admission process, you can send an email to the admission representative. During your follow-up process, don't go out of your way by seeking favoritism.
Follow up on social media: Follow your school's social media platform so you can receive first-hand information about admission, registration, and other important information.
Demonstrated interest: Early decision and early action
Early decision: Early decision strategy is a type of admission strategy used in the United States to admit aspirants into college. It is used when the aspirant considers the university to be their only school of choice through a binding commitment. 
Early action: Early action is another admission strategy but this is mostly used by students who want to get admitted into the school of their choice earlier than other applicants. Early action does not require binding, therefore, applicants can apply to many schools as they wish.
Developing a genuine interest in your intended college field 
Demonstrating interest in your intended school is important, but nothing is more important than developing an interest in your field. The following tips will help you how to develop an interest in your intended field
Take AP, IB, and honors courses in that field:  Advanced courses like honors, AP, and IB show that you are devoted to the course and you are interested in starting your career in it.
Join a student organization or start your own: Interested in English and literary studies, join a poetry club. Or if you are interested in theater and media, you can join a dancing club or drama group, if there is no drama group, you can start by creating one, talk with a few people that show interest, and you can kick start from there.
Take free online courses: There are many platforms like Udemy and Coursera, that can help you when starting your career. You can take courses in any field you're going into.
Join a club and volunteer in a social impact club: There are so many things you can involve yourself in as a student, join clubs that can help you diversify your knowledge and experience like the Spanish-speaking club, French club, etc.
Contact an expert: Contact an expert in your field. You are not an island of knowledge, so don't isolate yourself when it comes to relating with experts in your field.
Read and watch on your own: Diversify your knowledge in your field, and expand the scope of your knowledge by watching documentaries, listening to podcasts, and watching videos related to your course.
Conclusion 
In conclusion, showing a demonstrated interest in a college is a criterion for students to have an edge over students who don't show demonstrated interest. However, it is important to have a good result and a well-written essay to show your interest in college. A good way of showing demonstrated interest is by applying early, writing amazing essays, showing up in virtual meetings, etc.
Frequently Asked Questions
Q1. What is demonstrated interest?
demonstrated interest is an admission process that explains the concept of how well a student is interested in attending a school. 
Q2. How to demonstrate your interest in a college?
Apply early
Communicate and reach out to admission officials
Interview
Write compelling essay 
Open the emails, read them, and reply to them
Q3. What is the importance of a demonstrated interest?
Demonstrating interest in a college improves your chance of getting an admission.