Although Huntsville is known for its prisons, it is a highly educated town and has a nice small-town atmosphere. Due to the number of colleges and a comprehensive university, this town has young people from all over the world with great energy. So What College Is In Huntsville, Texas.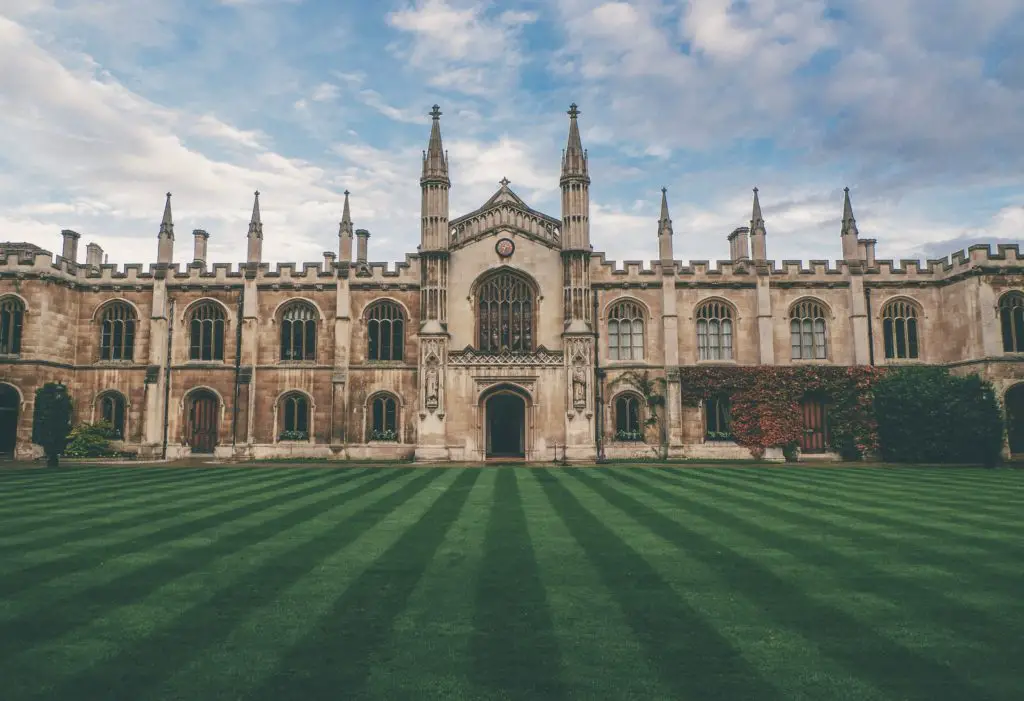 Colleges in Huntsville are mainly located in Huntsville City Center. It is a small town and does not have several colleges or universities but you can see the list of colleges and universities the given below :
Sam Houston State University is one of the major universities in Texas with a variety of programs and colleges.
Greater College & Biblical Seminary  is part of the Religious Organizations Industry. Greater College educates students in the fields such as scripture, theology, etc. prepares them to serve as clergy.
In addition to these colleges, there are many flight schools close to Huntsville Airport which raises pilots for the aviation industry.
Even though there are multiple options of colleges in Huntsville for students to choose a career path for themselves, Sam Houston State University is the most comprehensive institution for cadet college students with its huge capacity.
Sam Houston State University
Sam Houston State University is a public university in Texas, it's one of the most prestigious universities. SHSU is a university that offers many opportunities for students. SHSU has more than 20,000 students and eight colleges. 
SHSU offers over 90 bachelor's degrees, 60 master's degrees and 11 doctoral degrees. Regarding the number of students and different programs shown, SHSU can be considered a significant university in Huntsville, Texas. 
As previously mentioned in addition to university faculties, SHSU has 8 colleges and these colleges offer many programs to cadet students.
What are the Colleges of SHSU?
SHSU has eight different colleges under the university's umbrella: 
• College of Arts and Media
• College of Business Administration
• College of Criminal Justice
• College of Education
• College of Health Sciences
• College of Humanities and Social Sciences
• College of Osteopathic Medicine
• College of Science and Engineering Technology 
All these colleges are close to each other and they create a wonderful campus atmosphere for students.
What GPA is required to enroll in SHSU?
There are multiple requirements to meet to enroll as a Freshman at SHSU.
Some students have more advantages than others due to those requirements. 
Among other requirements the required GPA score is frequently asked by cadet students.
There are two options regarding high school GPA ranges, you can apply with a test score or without a test score. You must have SAT and ACT results if you intend to apply to SHSU using your test results.
To apply with test scores, you need to have at least a score of 1210 on SAT and a score of 25 on the ACT with a 2.24 GPA and above. Otherwise, you will consider a holistic review.
In addition to applying with the test score option, you can also apply without a test score. The required high school GPA ranges from 3.0 to 3.49 and 3.50 + will be able to receive automatic admission. The application process is quite intense, so getting automatic admission is a relief. 
GPA range from 2.24 to 2.99 and 2.24 and below will be considered by the holistic review. Although a GPA ranges from 2.25 and above enough to apply with a test score, a high school GPA ranging from 3.0 and more is required to apply without a test score.
To be considered for holistic review means applicants who will be considered by holistic review will need to submit a Personal Statement Essay. It should kept in mind that holistic review decisions are final results with no objections accepted.
How Good is SHSU?
For evaluating a university's quality or value, rankings and worldwide lists are the first addresses to check. According to College Factual analysis, SHSU ranked 287 out of 1472 universities nationwide which corresponds to a good value. Additionally, SHSU is on the Top 50% list in national quality and Top 20% in national value. These results prove that SHSU has a remarkable rating nationwide.
In addition to its nationwide ratings, SHSU ranked 1960 worldwide in the list of Top 2000 universities worldwide in 2020-21.
Even though SHSU ranked above average in nationwide ratings, its position worldwide is not as high as it is nationwide. However, it should be given the attention that SHSU is still on the worldwide list and almost at the top of the nationwide list.
What Major is SHSU known for?
The most popular majors at Sam Houston State University include:
Business, Management, Marketing, and Related Support Services,
Homeland Security, 
Law Enforcement, 
Firefighting and Related Protective Services,
 Health Professions and Related Programs,
Agricultural/Animal/Veterinary Science and Related Fields,
Psychology,
Communication, Journalism, and Related Programs,
Visual and Performing Arts,
Engineering/Engineering-Related Technologies/Technicians,
Parks, Recreation, Leisure, Fitness, and Kinesiology 
All of those programs mentioned above are popular at SHSU but the highest-ranked major is Applied Engineering Technologies. 
This program teaches students to solve technical problems using basic engineering principles and technical abilities, which are the most in-demand skills in today's tech world.
You may visit the school's web page and get more information.
Conclusion
Although Huntsville, Texas does not have any colleges or universities, Sam Houston State University is a huge university located in Huntsville, Texas with thousands of students with various educational programs. SHSU has 8 colleges and online degree options which all await the future and present SHSU students. This article clearly mentions one of the best colleges present in Huntsville, Texas and what are the requirements to go to that college. 
FAQ
What are the scholarship options at SHSU?
There are three popular scholarships at SHSU these are :
Bearkat Transfer Scholarships
Smith-Hutson Scholarships
Sam Houston University Honors Scholarships
What are the average costs of a four-year degree and a two-year degree?
An average cost of a four-year degree is between $56,525 to $201,137 and an average cost of a two-year degree is between $26,799 to $98,144. Individual circumstances will affect the cost.