The Virginia polytechnic institute and State University, popularly called Virginia Tech or VT, is a public institution created in 1872. Virginia Tech is one of the prestigious schools in America, ranking 74th in the United States news and world report (national), and has drawn the attention of various university aspirants. If you wish to get into Virginia Tech, you need to know its acceptance rate, as this acceptance rate would tell you how hard it is to get into the college. From past and recent data, the Virginia tech acceptance rate is estimated at 65%, which means if a hundred students were to apply for admission, 65% of these applicants would get admitted. This figure makes the University moderately competitive.
Although Virginia Tech expects all applicants to meet the standard national average GPA and test score, there are other admission requirements one needs to fulfill to ensure admission into the University.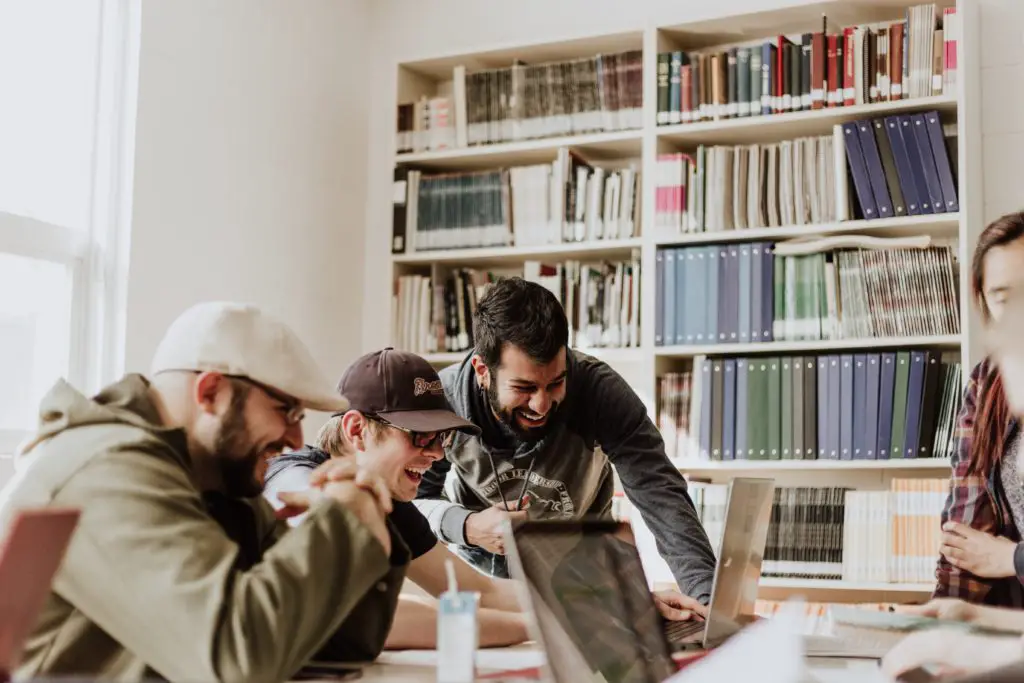 Admission requirements of Virginia tech 
As earlier said, the acceptance rate of Virginia tech is estimated to be 65%, which causes a moderately competitive atmosphere among applicants.
Here are some basic requirements being considered by Virginia tech admission officers that give an applicant a higher chance of getting admitted:
SAT and ACT score: In Virginia tech, applicants with higher chances of getting admitted usually have an SAT score between 1200 and 1400 or an ACT score of 28 and 31. However, applicants with slightly below these scores usually get admitted.
Extracurricular activities: Students who were involved in vocational or sports activities during high school; often have an edge in the admission race. Therefore, students who apply are mandated to show credible evidence of their extracurricular activities.
GPA: Applicants offered admission into Virginia tech are often required to have a high school grade point average of 3.85 to 4.27. Although a typical student offered admission usually has a GPA of 4.0 and above.
Personal Essay: Essay writing is an essential criterion for Virginia Tech acceptance. Thus to improve your admission tendencies, one must put effort into essay writing. 
Recommendation letter: Although letters of recommendation are not considered a deciding factor for Virginia tech, it gives one an edge over other applicants.
Seeing the admission requirements of Virginia tech, we should know more about its history.
History of Virginia tech
Virginia Tech is a public research university with its main campus located in Blacksburg, Virginia. On June 20, 1872, the institute was created as the Virginia Agricultural and Mechanical College.
On October 1, 1872, the institute admitted its first student and officially began its operations.
The school's advancement led to a name change in 1869 to Virginia agricultural and mechanical college and polytechnic institute.
Many people always left out the agricultural and mechanical college fraction of the name; hence, almost immediately, the name was officially changed to Virginia polytechnic institute (VPI) in 1944 by the management. In 1921, VPI admitted its first female students as civilian day students.
In 1970, the state legal institution approved VPI as a university and renamed it the current legal name Virginia Polytechnic and State University. Hence, the use of the Virginia Institute of Technology, popularly called Virginia Tech, as the management has approved an official abbreviation of the University. However, the graduation certificates are still officially named.
Since the early decades of this century, the University has seen expansion both in physical amenities and population size.
Following the history of Virginia tech, let us consider some essential features of Virginia tech.
Essential features of Virginia tech
Here are some essential features of Virginia tech
1. Academics life: Virginia tech has seven undergraduate academic colleges.
These academic colleges offer 160 bachelor's degree programs, 160 master's and doctoral degree programs through the Graduate school and a professional degree from the Virginia- Maryland College of Veterinary Medicine.
The students to faculty ratio at Virginia tech is 14:1, with approximately 30 percent of its classes having fewer than 20 students.
The most popular majors at Virginia Tech include; Engineering, Business, Biological and Biomedical Science, Agricultural/Animal/Plant/Veterinary Science, and related fields.
2. Campus: Virginia tech campus houses more than 700 student organizations. 
The campus houses about twenty-eight lodging halls, accommodating undergraduate and graduate students, with several more in the building stage.
Virginia Tech campus also provides numerous student services, including nonremedial tutoring, a women's center, health services, and health insurance.
The campus also offers 24 hours round safety and security services like around-the-clock telephone service, comprehensive campus security services, and many others.
3. Student life: Virginia tech offers good academic excellence and provides a better student living environment.
Student counseling and various self-development services are offered on campus.
The University is primarily male populated, with 58 percent of its population being male and 43 percent female students.
All in all, Virginia Tech is a prestigious school and a good pick for college aspirants.
Conclusion 
Virginia Tech is an elite school with a moderately competitive acceptance rate; hence it is good to be prepared.
So, if you wish to get admitted to Virginia Tech University, you must contact an admission officer to get your doubts cleared.
It is also a suitable medium for acquainting yourself with the school officials, and it also provides a chance to make a positive impression on admission authorities.
Frequently asked Questions
1 Virginia Tech prestigious?
Answer: The University is ranked among the world's elite institutions by the U.S world national report.
2. Is Virginia Tech hard to get into?
Answer: Virginia Tech admission is moderately selective, with an acceptance rate of 65%.
3. What is the GPA requirement to get into Virginia Tech?
Answer: Applicants offered admission into Virginia tech are often required to have a high school grade point average of 3.85 to 4.27.
4. When was Virginia Tech established?
Answer: The institute was established on June 20, 1872, as the Virginia Agricultural and Mechanical College.