University of California Los Angeles is an all-rounder for its class, quality education, and especially sports. It is the 14th best University a bymong over 1700 universities around the globe. In this article we shall see which is better UCLA or UC Berkeley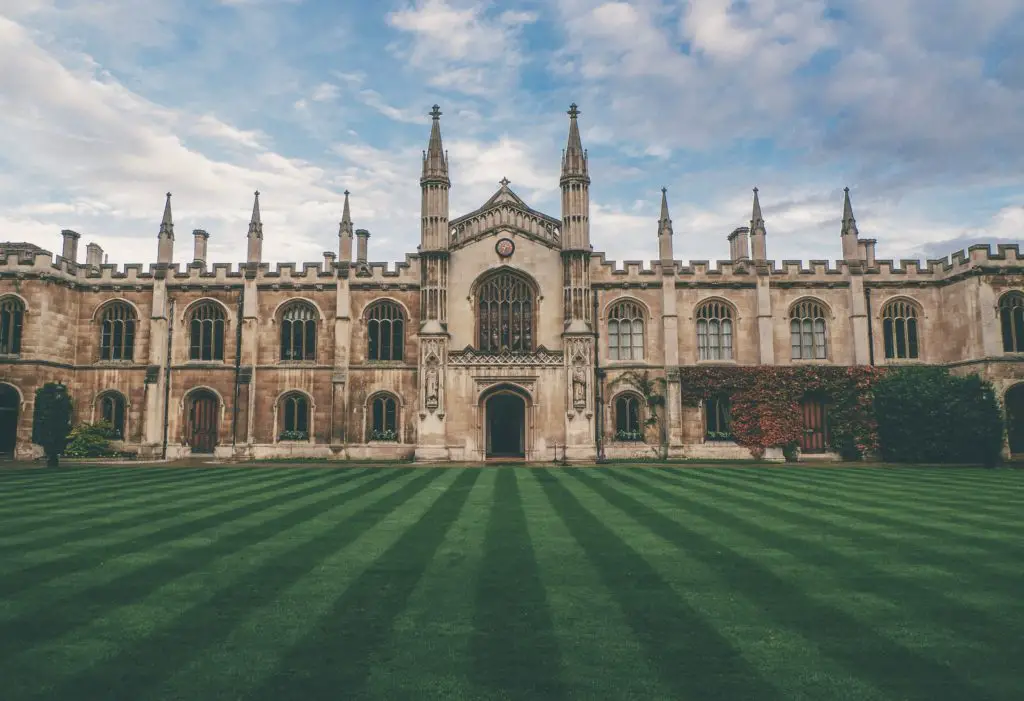 The University of California Berkeley is an honor to UC as it was the first campus of UC and the first public land-grant University of California. It does not only excel in education but it's a top party University in the state.
UC Berkeley is a better college choice, all other perks aside, Berkeley is reputed to have a better education whereas UCLA has topnotch extracurriculars. Though, the latter is ironically preferred more.
Acceptance Rate
UCLA, being such a prominent center for education, receives an abundance of applications. In February 2022, the University received 210,840 freshmen applications and their admission rate was just 14.3%.
UC Berkeley received a total of 128,100 applications and has an acceptance rate of 17.5%, in 2022. Out of all international student applicants, only 9.1% were accepted.
Despite UC Berkeley's acceptance rate being extremely low, relative to other public universities, it is higher than the rate of UCLA and hence easier. The number of applicants at UC Berkeley is roughly half of UCLA, indicating steeper competition.
Education and courses
UC Berkeley is the first UC campus and houses some world-renowned research centers like the Mathematical Sciences Research Institute and the Space Sciences Laboratory. Some majors taught by Berkeley are world-famous:
The Social Sciences program comes in the top 5% of the US.
Computer science at Berkeley was ranked as the best program in the US in 2018 and it holds the quality ever since.
Berkeley is famous as the third-best engineering school in the world.
UCLA is the second smallest University out of all UC campuses but it is the most persuasive due to its top-tier courses. Some of its famous majors are:
Biology taught at UCLA is ranked at 8th position in all of California.
Business studies come in the top 5% of this field of study in the country.
While UCLA Berkeley ranks at the top for Political Science education, UCLA Los Angeles also comes in the top 10% of the USA.
While UCLA upholds the promise of top-tier education, the sports criteria outweigh all others. UC Berkeley is reportedly better in the education field than its rival college. 
Eligibility and requirements
Berkeley searches for students who are determined, spontaneous, and confident. Their passion for their upcoming career must be portrayed in their work and communications. 
The requirements for Berkeley are quite hefty but fortunately, the University now does not require SAT/ACT scores although they can be sent to compensate for lower grades.
The student must have a GPA of 4.13-4.30.
Must not have scored less than C grades in senior year of high school.
UCLA, with its low enrollment rate, is very specific about its requirements for its students. Applicants are judged on their intellect, extracurriculars, leadership roles, and volunteering roles. SAT/ACT scores are not required if not for compensation.
A minimum GPA of 4.0
No less than a C grade in high school senior year.
Both the universities are inching close to each other, whether it be a matter of prestige or standards, though UCLA students are more scrutinized over.
International students
UCLA's student body is made up of 44,537 students out of which 7018 are the total of international students consisting of 3657 undergraduates. The acceptance rate for them is around 8% and they make up 15% of the student body.
At UC Berkeley, students have enrolled from over 74 countries making up a total of 7,222 international youth out of which 4001 are undergraduates in the total student body of 42,501. They make up about 17% of the student body.
UCLA is known to be a selective but better school for international students.
Financial Aid
The most prominent reason for calling UCLA progressive would be its development of a financial aid system. It had an infamous image of excessive tuition cost and minimum aid for the students which has taken a turn for the better with them financing 100% for its need-based students.
It finances its undergraduates depending upon the need demonstrated, partially or otherwise. However, UCLA does not assist international students in financial need. The aids are presented as:
Scholarships
Grants
Student loans
On-campus employment
UC Berkeley has taken a relatively higher initiative towards the rate of financial aid given annually than most public universities with the anticipation of fewer loan burdens. Approximately 58% of its students are assisted with aid in 2022 with an average of $25,126. The aid options at UC Berkeley are:
Scholarships: Berkeley Undergraduate Scholarship, Fiat Lux, and the Regents' and Chancellor's Scholarship.
Need-based aid: Students with a household income of $80,000 or less are not asked for any fees. Loans are prohibited and not required.
Need-blind: International applicants' application i.e. enrollment chances would not be affected by the ask for aid.
Student accommodation
The typical cost of UCLA student accommodation is $17,231 in 2022. It has options for all the students, both graduate, and undergraduate. They provide both on and off-campus facilities in the form of dorms and apartments according to the eligibility of students.
UC Berkeley's on-campus youth reside in its Residence halls which surround the campus from three sides and are known to be extremely resourceful with the assistance of live-in college staff, accessible transportation, and community centers. The cost of a single one-person dorm is $16,395.
Though the cost may interpret the expense of UCLA to be higher than that of UC Berkeley, statistics are only effective to a length, in reality, Berkeley is 35% more expensive than Los Angeles.
Conclusion
UCLA is ranked as the best public university and UC Berkeley follows it up in the second position though UC Berkeley is better in mainstream courses.
Frequently Asked Questions
Is there student employment in UC Colleges?
Yes, UC colleges provide immaculately and thoroughly thought. It has opportunities for disabled students as well. You can learn about Berkeley's student employment program on