A "C" is seen as a passing grade in the United States of America. A "C" does not, however, always signify good work. A "C" on the other hand, is frequently associated with mediocrity. Let us know about the Guide For The Best Colleges For C Students In The US.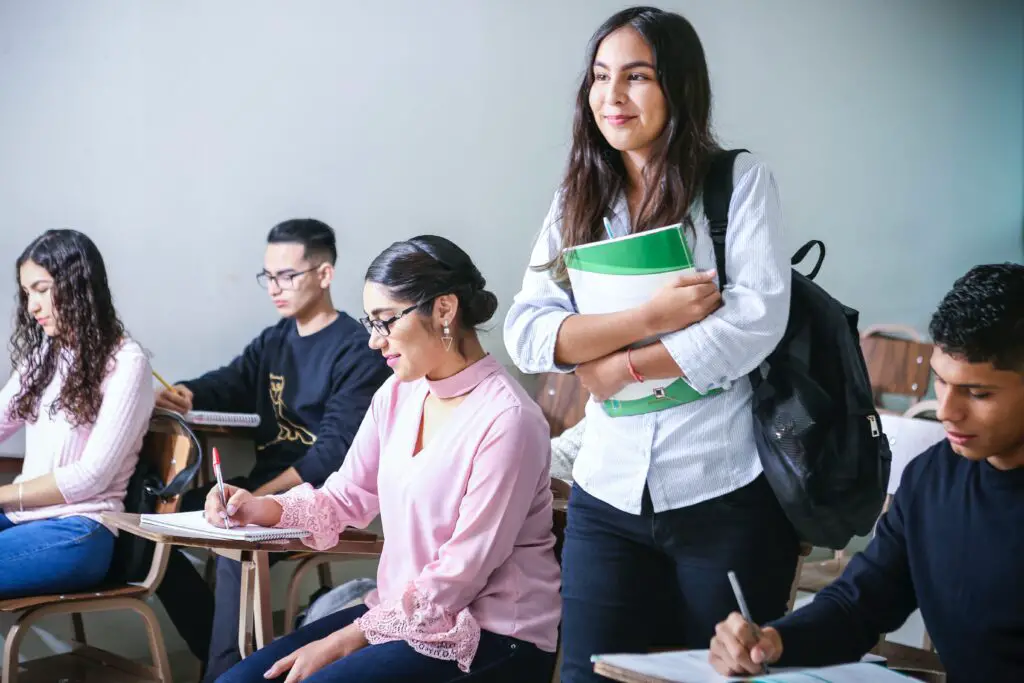 Numerous institutions are renowned for their demanding academic requirements and tough admissions procedures.
However, there are also many schools known to be much more forgiving and welcoming to students who have yet to be able to achieve perfect grades.
Suppose you are a "C" student in the United States of America. In that case, you should know that several excellent schools will consider your application favorably. This article will discuss the best schools for "C" students in the United States of America.
University at Albany – SUNY
University of Kansas
University of Hawaii
Colorado State University
University of Illinois
Biola University
Ohio University
New School – New York
Howard University – Washington
Louisiana State University
University of Kansas
The University of Kansas, situated in the middle of the nation, provides rolling admissions. At the University of Kansas, students are offered the opportunity to make experiences, achievements, and legacy. They also help to shape what KU is now. Every student at KU, undergraduate or graduate, joins the Jayhawk family. It consistently earns excellent academic scores and is one of the finest research universities. Suppose you're an A, B, or even C student. In that case, you may follow your academic and research interests wherever they take you because they provide hundreds of study subjects. It has an acceptance rate of 92%, and their fees structure is $10,000.
You can reach the admissions office by telephone at 785-864-4423 or by email at registrar@ku.edu.
Colorado State University
Colorado State University is an excellent option for an active student, offering a beautiful environment and an active lifestyle. All of their pupils have distinct objectives, but they have one trait: they all succeed in achieving them. The contacts, information, and training you acquire at CSU lay the groundwork for a successful future. CSU ranks among the best institutions in the country in several areas and disciplines, including teaching and learning, research, and student accomplishment in studios, labs, and classrooms. Colorado State offers early enrollment admissions until the first day of December every year. The early acceptance rate is 96%, while the standard acceptance rate is 80%.
It costs around $43,000 to study from there.
You can reach the admissions office by telephone at (970) 491-6444 or by email at admissions@colostate.edu.
University of Hawaii
In the heart of the Pacific Ocean, stands the University of Hawaii (UH) Manoa, a renowned university. The University of Hawaii, which is situated in a tropical haven, has a March 1 application deadline. The University of Hawaii will be a destination for parents' weekend. A minimum grade point average of C (not C-) is required for students to graduate with a bachelor degree. It has an acceptance rate of 77%
You can find out more about admission requirements by email at mcatalog@hawaii.edu.
Ohio University
A university with a lot of research activities is Ohio University. Faculties at OHIO have earned recognition on a global scale for their considerable contributions to knowledge advancement, professional service, teaching, and mentorship. More than 250 undergraduate programs, graduate programs in numerous areas, medical school, and online courses are all available at OHIO. The University's reach is further increased by OHIO's 11 colleges, 15 schools, several sites, centres, and institutes, all located outside of Athens. Ohio has open admissions, and its acceptance rate stands at 76%.
Residents pay an average of $25,000, Non-Residents pay $34,000, and International students pay $40,000. You can reach the admissions office via telephone on 740.593.1000
Louisiana State University
LSU offers a degree program for you with more than 235 academic disciplines of study available! It has a rolling-basis enrollment and a 76% acceptance rate. LSU provides a variety of routes to veterinary, dentistry, and nursing schools, to mention a few. To get accepted, you must have a 3.0 average score academic GPA based on 19 core courses. So, when you see your LSU student, take a detour to New Orleans.
Residents pay an average of $20,000, while Non-Residents pay $36,000. You can reach the admissions office via telephone at 225-578-1175.
University of Illinois – Chicago
The main university in Chicago is University of Illinois at Chicago, one of the top 200 research universities in the US. With the aid of 15 institutions and hundreds of programs of study, you may uncover your potential in the biological sciences, technology, natural sciences, business, arts, social sciences, and more. 83 bachelor's, 93 masters, and 64 doctorate degrees are available from the university. The admissions deadline is January 15. It has an acceptance rate of 72%
Residents pay an average of $270,000, while Non-Residents pay $40,000. You can reach the admissions office via telephone at 312-996-7000.
Biola University
Biola University is a top-ranked Christian university located in southern California. Biola University, which was founded in 1908, provides a biblically oriented education, purposeful spiritual growth, and career preparation within a unique learning community where every member of the professors, staff, and students professes to be a Christian. It is renowned for both its academic excellence and creativity. You may pursue your degree right now by applying today. At the bachelor's, masters, and doctoral levels, there are nine schools and more than 150 academic programs accessible. For undergraduates, graduates, and adult learners, they provide programs. Discover the more than 150 undergraduate to doctorate programs offered there that will expand your mind, strengthen your faith, and equip you for a life of influence. Students pay an average of $52,000, and the acceptance rate stands at 73%
The telephone number to call if you intend to contact the registrar's office is 562-903-6000.
New School – New York
New School situated in the heart of New York City, has some great arts programs. While there, students can explore an environment where academics, artists, and designers collaborate to question the status quo and effect change. It is the only institution where a famous design school, a forward-thinking liberal arts college, a prestigious performing arts college, and illustrious graduate programs and schools join together to explore fresh approaches to building a more fair, more lovely, and better-designed world. One must make submissions by January 15. Living in New York while pursuing an education seems thrilling and enriching.
It costs learners an average of $24,000 to get enrolled there. You can reach the admissions office via telephone at 800.292.3040 or via email at admission@newschool.edu.
University at Albany – SUNY
The Institution at Albany, the top public research university in the Capital Region and located in New York's capital city, provides more than 17,000 students with the extensive options of a big university in a setting that promotes personal accomplishment. You can pick from more than 125 graduate and over 150 undergraduate programs that will equip you for success in various areas. Its acceptance rate stands at 55%. Tuition fees range between $9,000 to $15,000 per semester.
You can reach the admissions office via telephone on (518) 442-3300
Howard University – Washington
Howard Institution, a private, doctoral-focused university with federal charter status and headquarters in Washington, DC, was founded in 1867. The university welcomes students from all cultures. 
Today, it has over 11,000 students enrolled in its undergraduate, graduate, professional, and dual degree programs, representing more than 120 disciplines of study throughout 13 schools and colleges. Additionally, it has a long history of supporting American underprivileged groups via education and uplift. The deadline for applying to historically African-American Howard University is February 15. The acceptance rate is now only 48%. The cost of tuition every semester ranges from $12,000 to $15,000.
Call the admission office at 1-800-822-6363 or send an email to admission@howard.edu to get in touch.
Conclusion
The schools mentioned in this article are some of the best in the United States of America for students who have average grades. These schools have a variety of resources and programs that can help these students thrive.