To know abou Texas State University admission Requirements….Read on this article….!
      Texas State University is located in San Marco, Texas. The University opened its doors to students in 1903; as a public research university, that offers more than 312 interdisciplinary studies. TSU offers 99 bachelors, 93 master's, and 14 doctoral programs. It is considered one of the largest universities in the state of Texas. Texas State University offers Doctoral studies and research opportunities for students. It is famous for programs like psychology, Business administration and management, Kinesiology, Marketing, Biology, and computer science.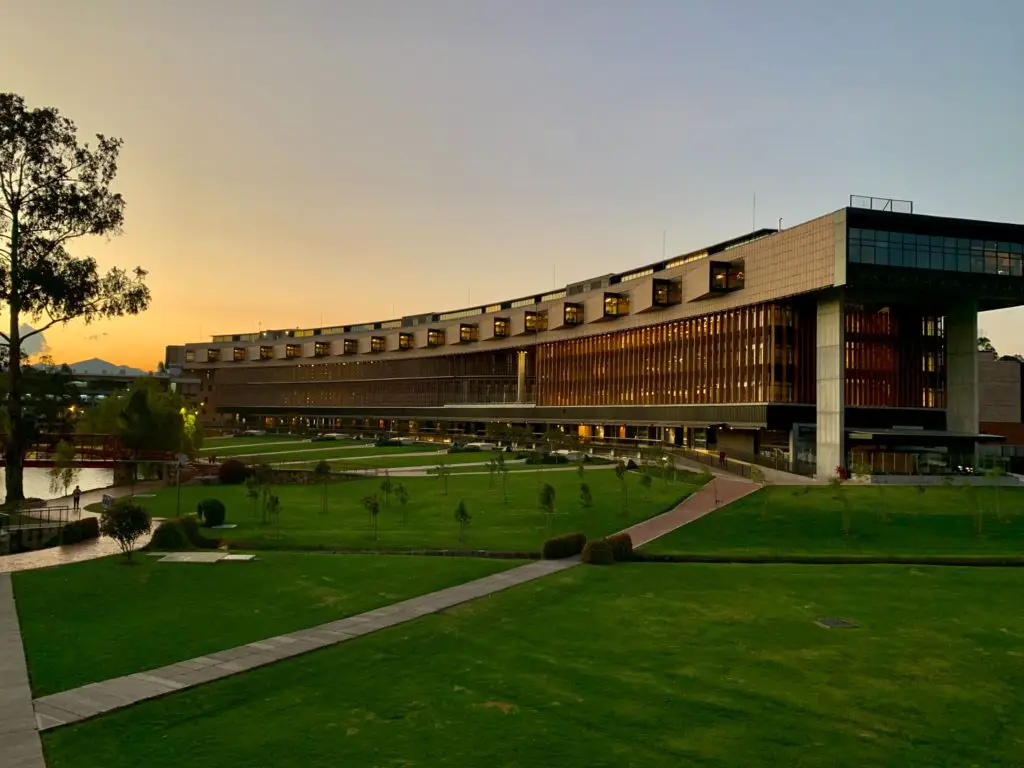 Texas State University has the largest forensic research facility; it allows researchers to study ecosystems, endangered species like the blind Salamander, and decomposition. The University is home to more than 300 students club. TSU welcomes cultural diversity; Hispanic students graduate from Texas State University more than 79% of American universities. TSU is the only Texan university that was home to a U.S president, Lyndon B.Jhonson.
       The expected time to complete your undergraduate studies At Texas State University ranges from 3 to 4 years, depending on your degree. The graduation rate is 55% and the University is famous for its cheerful and intellectual environment. In 2021 the university has been rated 4.53 on 5 by students. 96% of students across the US recommend Texas State University. In addition, the university's location is near natural wonders like San Marcos River. 
Texas State University Admission Requirements
       Texas State University has an acceptance rate of 85%, which makes it the university with the lowest admission requirements in the state of Texas. The university is not selective; it accepts average students with B's and some A's. The university requires an SAT score of 1010 and a 3.34 GPA. It is all right if you are an average student, you will still have your chance to enroll at Texas State University. TSU advantages the top 55% who take the SAT scores. It is advised to take IP and IB classes to enhance your GPA and prove that you have the intellectual capacities to take college classes. As long as you provide the school with the required GPA and not less, you will have a great shot to be accepted by the admission committee. One can say that Texas State University is an easy school to get to; it requires moderate academic scores and considers students from the top half of their classes. 
      International students on the other side need to present a Composite Predictive Index (CPI) test score; it refers to the combination of your high school GPA and ACT/SAT scores. Your GPA needs to be above 2.00 to be considered at TSU. You must also submit your TOEFL score with at least 78 total score. IELTS is also acceptable with a minimum score of 6.5.
The application process for Texas State University
   To apply to Texas State University as a fresher you need to follow the following steps:
Complete your online application on their website;
Submit your essays in which you explain your career goal; this step is optional but recommended to boost your application;
Send your high school official transcripts to the admissions office;
In the case of transfer so you also send your official college transcripts;
Send your SAT and ACT scores to prove that you can fit in;
Copy from the first page of your passport.
You need to be aware that documents can vary depending on your situation and programs. To be sure try to explore their website and see the documents related to your area of study. After you submit your application, you will need to wait 4 to 6 weeks for the admission office to review your documents and send you an offer.
Tuition Fees for Texas State University
    Tuition expenses can change and differ from one program to another, depending on your area of study, and campus location. Texas State University is considered 5% cheaper than other Universities in Texas. The total cost for in-state students is 25,935$ per academic year including book supply, location, and tuition. Out-of-state students on the other hand need to pay approximately 37,387$ per year. The University offers financial aid to help deprived students pursue their studies. If you are not eligible for a scholarship, you can also try to apply for a student loan. The university offers three types of scholarships:
National: It is automatically attributed to students depending on their SAT and ACT score;
Academic scholarship: it is based on student's academic results mainly in IB and IP;
Competitive scholarship: it concerns students with excellent grades and perfect academic background. 
Conclusion
    In conclusion, Texas State University can be a very good choice for students; it gives the chance to average students to access higher education at an acceptable cost. It guarantees high quality of education and research opportunities. We cannot deny that it is not the best university in the country, occupying just place 299 on the national podium. However, it offers broad-ranging and interesting areas of research and most students are satisfied with this University. 
FAQs
What are the Universities that are at the same level of admission as TSU? 
Coastal Carolina University: 1106 SAT and 22 ACT;
East Carolina University: 1105 SAT and 22 ACT;
Florida Agricultural and Mechanical University: 1105 SAT and  21 ACT;
Old Dominion University: 1098 SAT and 22 ACT:
Georgia State University: 1090 SAT and 24 ACT;
The University of North Carolina at Greensboro: 1081 SAT and 23 ACT.
Why should I Go to Texas State University? 
Incredible concentration of talented professors and helpful staff;
TSU is home to cultural diversity so there is an interesting mix of people;
You will meet funny people who will put you at ease in your new environment;
You will study on one of the most beautiful campuses in the country, located on the edge of the hill country;
Affordable tuition fees;
You will be between Austin 20 minutes away and San Antonio 45 minutes away;
It is one of the best party schools in the country.