Every student wants to study in the best college to have a renowned degree so that he can manage to get a well-paying job. But when it comes to selecting a good college, there are many factors like fees and living expenses a student has to consider. Let us read to find out "State With Best Colleges"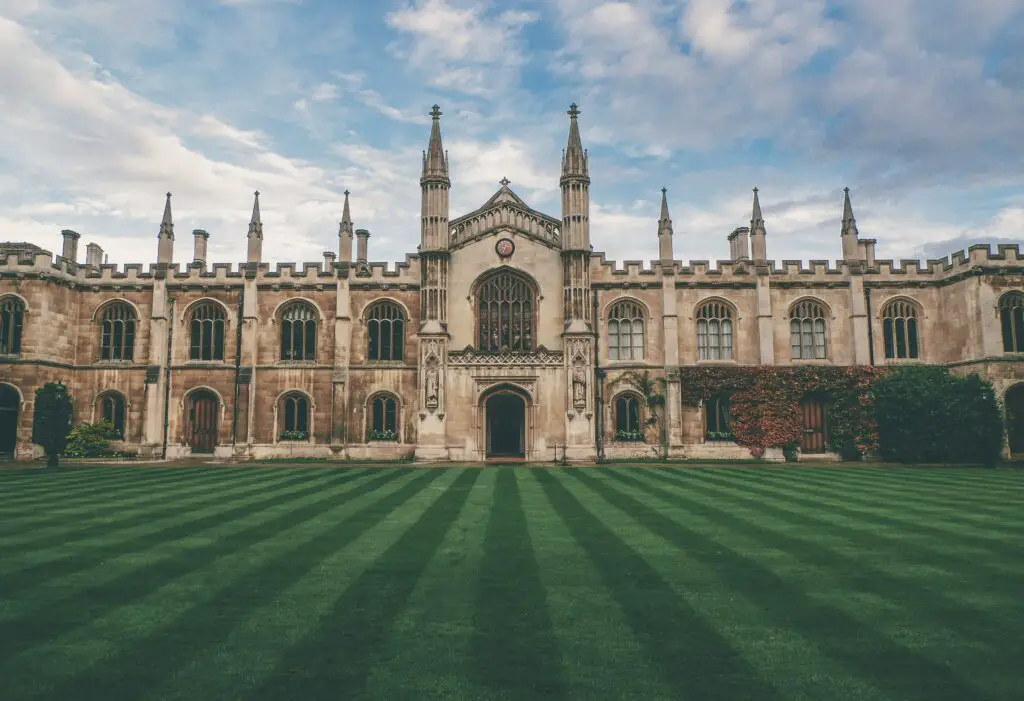 There is no doubt that colleges are expensive. But, there are ways to make college more affordable for yourself. One way is to choose a state with colleges that offer lower tuition rates. You also reduce your expenses if you already live in that state. Many states in the USA give you the best colleges to study at. 
California, New York, Alabama, Alaska, North Carolina, Colorado, and Massachusetts are a few of the states in the US that have some of the greatest colleges and institutions. Although there are great universities and colleges in other states as well, it is best to think about these states first before the others if you want the best. Students will always have a chance to choose the college that suits them best. Many students look for a better acceptance rate in a college, others may look for a good graduation rate. Whatever the factors you look for in a college during selection, it should suit you in future studies.
Let's just not wait for more and read about the states you can consider best for your further studies. You will explore more while reading this article up to the end. 
Top States with Best Colleges 
Selecting a college or a university impacts the whole life of a student. But it is also a fact that you should choose it according to your financial situation. Many students choose a college in their state so that they don't have to bear extra expenses of living. But many of them move to other states to study in a better college or a college of their choice. In both cases, you should have to select the state and the college. And at this point of confusion, here we are to assist you. Here you'll find a list of the top states in the US that have the best colleges. 
California 
California is considered the best state when it comes to colleges and universities. It has Stanford University that rank at #3 in the national ranking. It also has the University of Southern California and Pomona College which are considered the best here. California Institute of Technology and Claremont McKenna College located in California are also well renowned. 
But California has some reasons for having its name at the top of our list. It is because the tuition fees of colleges and other living expenses in California are less than in other states. Not only this but also, California has very good weather for students coming from other states. Bad weather could be a cause of laziness and distraction but it rarely happens in California. 
You can consider applying to any college or university here as this state has stable weather all year and is not too costly. Also, if you are worried about seasonal affective disorder or don't like seasonal changes much, you should surely prefer California for your further studies. 
New York 
New York is a famous and highly populated state in the United States. How can it not make its place in the list of states that have the best colleges? New York is a state with lots of Ivy League Schools here which makes it a special state to study for students. 
A total of 8 best colleges and universities make the Ivy League. Two famous universities of this chain located in New York are the reason for their popularity among students. Hence it is the only state in the US that has more than one Ivy League School, unlike the other states that have one. 
The two famous universities of New York include Columbia University which has the #11 national rank and Cornell University which has the #17 national rank. Other than these Ivy League Schools, New York also has the United States Military Academy at West Point, Colgate University, and the State University of New York system. It doesn't only have these but many more highly ranked colleges that attract students from states. 
Furthermore, if we talk about Columbia University, is the most popular one here because of its low acceptance rate than any other university or college. It is just 5.4% only and with this low rate, this university offers many important majors like political science, computer science, engineering economics, etc. So all these things do favors to New York state and make it one of the states with many best colleges and universities. 
Alabama 
Alabama also comes on the list because of the presence of the well-known University of Alabama. Alabama is famous for its party schools also but the University of Alabama is one of the favourite for students. Auburn University is also present in Alabama and has its specific significance. 
Both of these universities are popular among students that want to be athletes in the future because these universities give many athletic programs with many other majors. So if you want to become an athlete in the future, we suggest you go to Alabama for your studies. 
Also, for students who want to go to party schools, Alabama is the best state. Though party schools are not considered good for studies, it is not that bad going to one. You will learn many social and communication skills along with your studies if you go to party schools. Some of them are Samford University, Tuskegee University, Troy University, etc. 
Also, Alabama is famous for its historical schools. Yes, this state is one of the states that have the most number of HBCUs that are historically black colleges and universities. These HBCUs offer important majors with less tuition fees and moderate acceptance rates. So if you are a history lover and want to have a degree with low expenses, you should select Alabama for your next studies. 
Alaska 
You will find the University of Alaska here. Alaska is a state renowned for its beauty and food. You can also call Alaska the Last Frontier. The most northern and western US state is also well-known for its inexpensive schools and institutions, which is great news for students looking to earn college degrees on a budget.
One benefit that the colleges of Alaska give to its students is the cost of attendance (COA). It is one of the first things that many students who are applying to schools and universities consider. This is because it will indicate whether or not they will be able to afford to attend college for four years. 
So if you have a low budget for studies, you can pick Alaska. There is not just the University of Alaska but also some other colleges like Alaska Pacific University, Ilisagvik College, University of Alaska – Fairbanks, etc. Also, just $6,425 is spent on in-state tuition on average in Alaska.
But the price of tuition varies from major to major and from institution to institution. The COA of a school is impacted by factors including course difficulty, the number of credits taken, residential arrangements, feeding plans, etc. 
Massachusetts 
If you want to go to a college that has a high graduation rate, you should choose Massachusetts. It is the second thing students search for in a college after the acceptance rate of the college. 
The graduation rate of a college depicts its quality so students tend to choose a college or university that has a high graduation rate Harvard University located in Massachusetts as we all know is considered the best university in the United States with the highest graduation rate. 
Other institutes that are present in Massachusetts are Massachusetts Institute of Technology which ranks #1 in the US, Tufts University, Boston University, Boston College, and many more. The number of universities in Boston, Massachusetts, is among the greatest in the country. Many of these buildings have strong ties to the history of this colonial city and the nation as a whole.
If you wanna go to a high-class university with high graduation rates, you surely have to go to Massachusetts. It is because Massachusetts is the state of the US that provides you with the colleges and universities that have the best graduation rates among all. 
Colorado
Colorado is home to several colleges that offer lower tuition rates. For example, the University of Colorado Boulder has a tuition rate of $10,872 for in-state students. That's significantly lower than the national average of $33,480. 
Colorado State University is another example of a school with lower tuition rates. In-state tuition at Colorado State University is $11,520. That's also significantly lower than the national average.
Several other colleges in Colorado offer lower tuition rates.
Colorado is a very wealthy state that gets its money from mining minerals and from having a technical connection to the federal government. Schools throughout the state also follow this approach. For instance, Colorado School of Mines is among the top regional tech colleges, but Colorado College is a high-ranked liberal art. So, if you're looking to save money on college, Colorado can also be a good option for you.
Other States
If anyone can't go to the above-mentioned states due to any reasons, you can consider some other states with the best colleges also. 
Pennsylvania has the University of Pennsylvania
Connecticut has Yale University 
Texas has Rice University and the University of Texas. 
Florida has the University of Florida 
Ohio has Case Western Reserve University 
Virginia has Washington and Lee University 
Illinois has Northwestern University and the University of Chicago. 
Indiana has the University of Notre Dame. 
You can consider going to one of these also. 
Conclusion 
Now We have learnt "State With Best Colleges", Many states have the best colleges and universities with different qualities. You can choose a state and a college in that state according to your interest. But if you find it confusing, we have helped you with this article. You can read it thoroughly and can make your own choice. We suggest you choose a state by considering all the factors that allow you to grow and not limit you so that you can have a bright future. You just have to read our article and all your confusion will fade away. 
FAQ's 
Which state has the national rank #1 college? 
Massachusetts Institute of Technology located in Massachusetts is the nationally ranked #1 college in the United State and is considered the best here. 
Is Pennsylvania a good option to study? 
Yes, you can study best at the University of Pennsylvania, Carnegie Mellon University, or Haverford College in Pennsylvania.