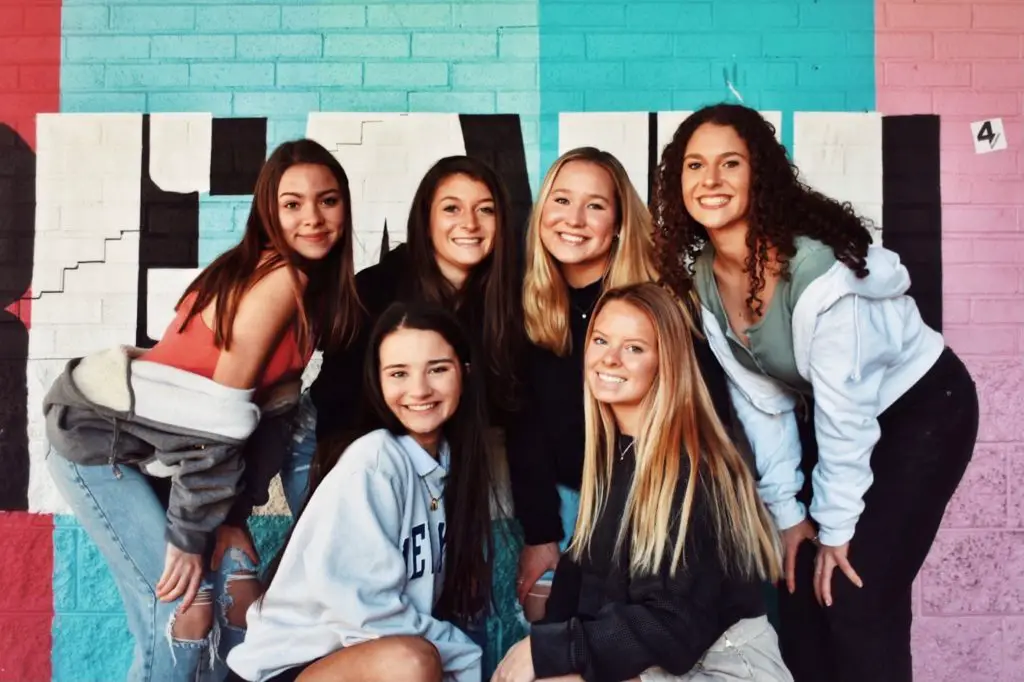 To know Should you Include College Clubs on Resume….Read on this article…!
College clubs and committees are the college places where students can indulge in extracurricular activities of their choice .To add more activities in resume Students can join many extracurricular activities that include college clubs and societies that best suit their interests, hobbies and career aspects. 
Colleges and universities have numerous cells and committees for students to join. Students are highly suggested to join at least one of the college clubs to enhance and build their skills to make their resume more attractive . Some societies are present in almost every university and are thus common. 
Clubs In University
Some of the following societies and clubs might be in your university. They are:
Entrepreneurship Cell: If you're doing a degree in finance, management, and related fields, then you can join this cell to improve your entrepreneurship skills. The activities and competitions would help you gain skills in related areas too. 
Social Service Committees; If you are someone who likes to think about others before themselves then this is the right place for you. Almost every college has this committee. Here you can help those who are the marginalized sections of the society. 
Art Club; If you're interested and passionate about art and drawing in any way then this is the place to go. This club will also be present in almost every university. Painting, sketching, and art would not only soothe you but will make you interact with like-minded people. 
Dance Committee: If you are a dance freak then you should be a part of the dance committee. Every college needs a dance committee throughout the year. The dancing sessions surely make some memories of a lifetime. And not only that you will feel truly alive here. 
Literary Club: The literary geeks, the poets, and the writers all are welcome here. The literary clubs hold a variety of sessions for their members including poetry narration, recitation, and book discussion sessions. Not only that but many skill improvement sessions are also held.
Photography Club: The shutterbugs are highly welcomed here in this club. Those who have a love for photography come together here and share that. This club also goes on field visits to better understand and experience the concept of photography. 
Theater Committee: If acting, performing arts, or theater is what you are passionate about then joining this committee is a must. 
Investment Committee: Stock Exchange, bonds, mutual funds, crypto, etc are the terms that are in your head all the time then an investment club would be the perfect place for you. 
Cooking Club; Cooking club is an interesting place for everyone who loves the art of cooking. The life experiences, lessons, and sessions would make cooking more fun for you and would improve your culinary skills. 
Foreign Language Society; The foreign language society is not only a palace for the foreigners but also the natives. This society creates the most amount of memories due to the shared cultural diversity. Not only here the members would benefit from learning new skills about other foreign languages but they would get to know the cultures too. 
How and When To Join These College Clubs
Students should not wait a lot before joining these clubs. Once the recruitment process for these clubs starts one should join them when the recruitment process starts. 
Also while joining one should keep in mind some points before joining these clubs. The things are:
Be mindful about the number of clubs you are part of, if you join too many of them then you'll miss out on a lot of things in life. 
One should not join a society and then start avoiding their sessions and activities on purpose. 
One should also not join a club just because it looks good on the resume when you are genuinely not interested in the subject. 
College Clubs On Resume
Including college clubs on the resume for job applications is indeed a great choice. The certificates of the college clubs reflect qualities of leadership, teamwork, and management in the resume we include. The qualities mentioned are just a few of them which can be reflected through the college clubs. The event management, fundraising, skill-building, and strength building are what can be seen from adding the college committees. It also tells how bright the candidate is. The management of academics with extracurricular and co-curricular is highly appreciated while the job search. college clubs helps in gaining job prospects in a better way with according to the resume you include. But there is a right way to do so. While mentioning the soft skills you have you can describe how the college clubs helped you in gaining them. While describing your extracurriculars and co-curricular activities you can name and describe the clubs you were a part of. The activities a candidate is good at can be highlighted through the mention of the societies. 
Conclusion
College students should be very thoughtful while joining these clubs. And before joining them be mindful of your plans and intentions towards that particular club. The interests and future goals of a student should align with the clubs he/she is a part of . Different skills can be polished from different clubs. And they can be used in the resume during the job hunt. If added properly they can help anyone and everyone. 
Frequently Asked Questions
Does being in the student council of these college societies help in the resume too?
Of Course, being a student, the council helps in the resume a lot. It reflects persistence, determination, leadership, and management skills at an early age. 
2.  How to choose which club or college society is best suited for me?
The students can list down their interests, hobbies and the activities they are good at. And then they can check the goals and the events of all the clubs and check which one suits them and their interests the best. 
3. Does joining multiple clubs in college alright?
It is alright if one can manage it with academics and the day to day life. While it is suggested that students should not join a lot of them thus creating extra pressure on them.