To know should you choose Grand Canyon University or Liberty University….Read on this article…!
If you're thinking to choose between Grand Canyon University and Liberty University, this article will cover all the necessary points for both universities. Keep reading to dig out holistic information for both the universities so that you can make the right decision at the onset of your professional life.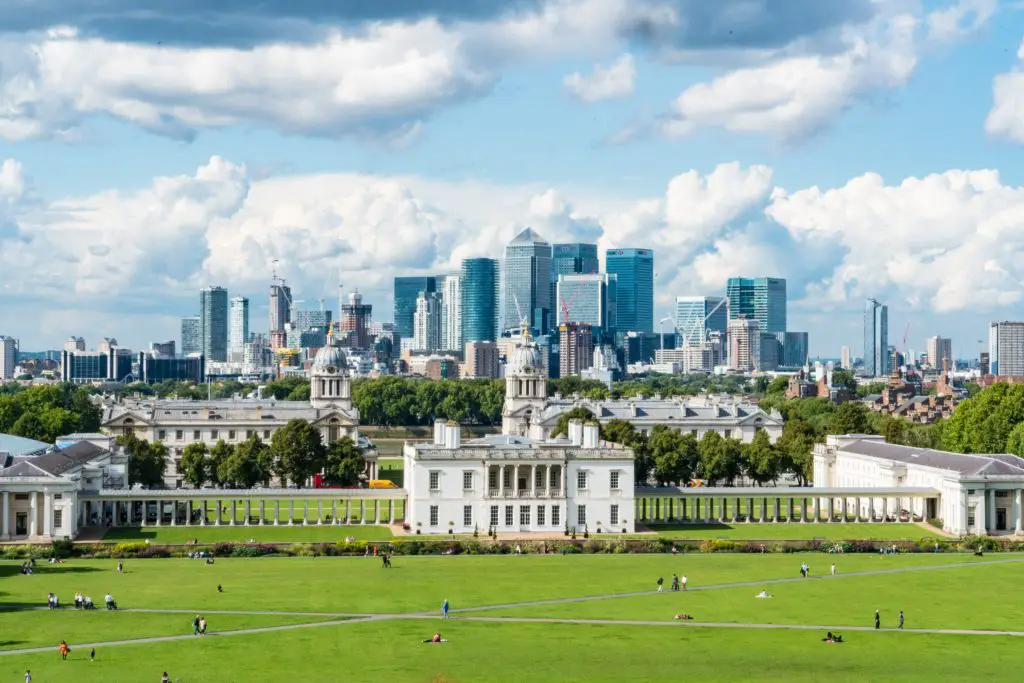 We analyzed both the universities for their tuition fees, acceptance rate, campus life, courses offered, degrees, location, and average SAT scores to get into the universities. This information will fill up all the knowledge you want for both institutes.
Grand Canyon University vs. Liberty University location
GCU is a private Christian university in Arizona. The address is 3300 W Camelback Rd in Phoenix.
Phoenix lies in the central part of Arizona and is a city with a growing economy. As a student, the city's living costs are affordable compared to bustling cities like New York and Los Angeles. But, the city has limited public transportation, which can be a problem for a student.
Liberty University is a private university in Lynchburg. Address is 1971 University Boulevard, Lynchburg.
Lynchburg is a mid-sized city in Virginia. For a student, this city has low crime rates and pleasant neighbourhoods. The place is affordable in comparison to the busy cities. Lynchburg City has a good job market. Therefore, it provides better career opportunities and a good selection of colleges.
Tuition and financial aid at Grand Canyon University vs. Liberty University
The average annual undergraduate tuition fee for entering Grand Canyon University is $21,020. This cost includes other charges like books and on-campus rooms. This cost also includes aid such as grants and scholarships from the university, state and federal government. However, the average cost without any aid for the university is $32,100.The average cost with aid is $21,020.The average cost without aid: is $32,100.
The average undergraduate tuition fee at Liberty University after aid is $28,903. Again, the aid includes scholarships from institutes and state and federal governments. However, without aid, the annual fee becomes $40,479. Average cost with assistance: $28,903. Without assistance, the average cost is $40,469
Grand Canyon University and Liberty University have high graduation rates.
Graduation rates are typically the percentage of students that graduate from a college in four or six years. This is important for knowing the reputation of colleges. Reputable universities such as Harvard have a graduation rate of 98% and Yale has a 97% graduation rate. The graduation rate of GCU is 38%. The graduation rate of Liberty University is 28%.
Liberty University has a low graduation rate in comparison to Grand Canyon University. Before judging, you should also know the acceptance rates of both universities.
Acceptance rates for Grand Canyon University and Liberty University
The acceptance rate of GCU is 81% . The acceptance rate of Liberty University is 50%
So, it is easier to get into Grand Canyon University because its acceptance rate is high. But Liberty University is quite picky when accepting applications from students. But, do not deter yourself if you're thinking of going to Liberty University. Just match up the admission requirements and fill in the application. Maybe you will get a better chance of being accepted at the university. 
Admission requirements for Grand Canyon University
The graduation admission requirements for high school applicants to Grand Canyon University cover the following demands:
Students need to have a cumulative GPA score of 3.0 or more. In this case, they may not have to submit their SAT or ACT score. But if you've given the exam, then an extra boon is always welcome for getting into university. If your GPA score is less than 3.0, it should be at least 2.5. The university still accepts candidates at this score level, but you'll need to provide an ACT score of more than 19 or an SAT score of 1000 or above.
You don't need to provide any essays as the university doesn't have any such admission requirements. However, some programmes may require essays. You must first investigate the admission requirements of the programme you have chosen.
Liberty University's admission requirements
The university needs an essay from you so that they can get to know you better. Also, for a high school applicant, you should have an unweighted GPA score of 3.15–3.83. The university also asks for SAT scores, and they should be 1020–1220 for evidence-based reading and writing and math. The average ACT score for getting into Liberty University is 20-27 and the CLT score is 63-89.
The university also asks for a detailed view of your consistency and grade trend in high school. 
So, if you meet these requirements, you're good to go for your chance at the university.
Ratings of Grand Canyon University vs. Liberty University
According to niche.com, Grand Canyon University got a rating of 4.1. The overall niche grade for the university is B-. This rating has been calculated by considering academics, value, diversity, campus, athletics, professors, location, dorms, campus food, student life, and safety.
On the review site, many students praised their experiences while studying at the university. As per some reviews by their peers, they love student life at the university, and they claim the campus is perfect for students. Other things that got good reviews about the university are its supportive professors, diversity at the university, and activities.
Nich.com gave Liberty University a 5 out of 5-star rating. The overall niche grade for the university is A-. This grading includes academics, value, diversity, campus, athletics, party scene, professors, location, dorms, campus food, student life, and safety. 
The students at Liberty University praise the beautiful campus the university, the supportive professors with first-hand experience, and the quality of education. Other things that students reviewed on niche.com are the university's culture and atmosphere. They said that they got engagement from other students and professors, and everyone supports one another. 
Conclusion
Both Liberty and Grand Canyon Universities have their admission requirements, acceptance rates, and budgets. But these are just numbers, creating a picture of both the institutes. Though these reviews and numbers can provide some insight, for true insight, you should contact the university administration so that you can get all of the facts straight before making a decision to choose between Grand Canyon University and Liberty University.
Frequently asked questions
Which university is better, Grand Canyon or Liberty?
Both universities have pros and cons. But the better university is the one that suits your requirements. To make a final decision, you can consider location, admission requirements, academic, and campus life.
Does Grand Canyon University need an essay?
No, Grand Canyon University doesn't demand an essay as part of its admission requirement. However, some programmes at the university may ask for personal essays.
What is the diversity at Liberty University?
Liberty University has 50% white, 14.6% black or African American, 3.07% of other races, 1.88% of Asians, and 0.467% of American Indians or Alaska Natives. Therefore, the university has a rich diversity on its campus.