To know  Questbridge Acceptance Rate….Read on this article….!
 Questbridge is a nonprofit scholarship program held every year in the United States of America. They provide scholarship opportunities for high school students who come from low-income families but possess high academic performance and talent to get into the top selective universities of their choice. This scholarship program provides four years of fully funded plus an expense-paid scholarship to these students.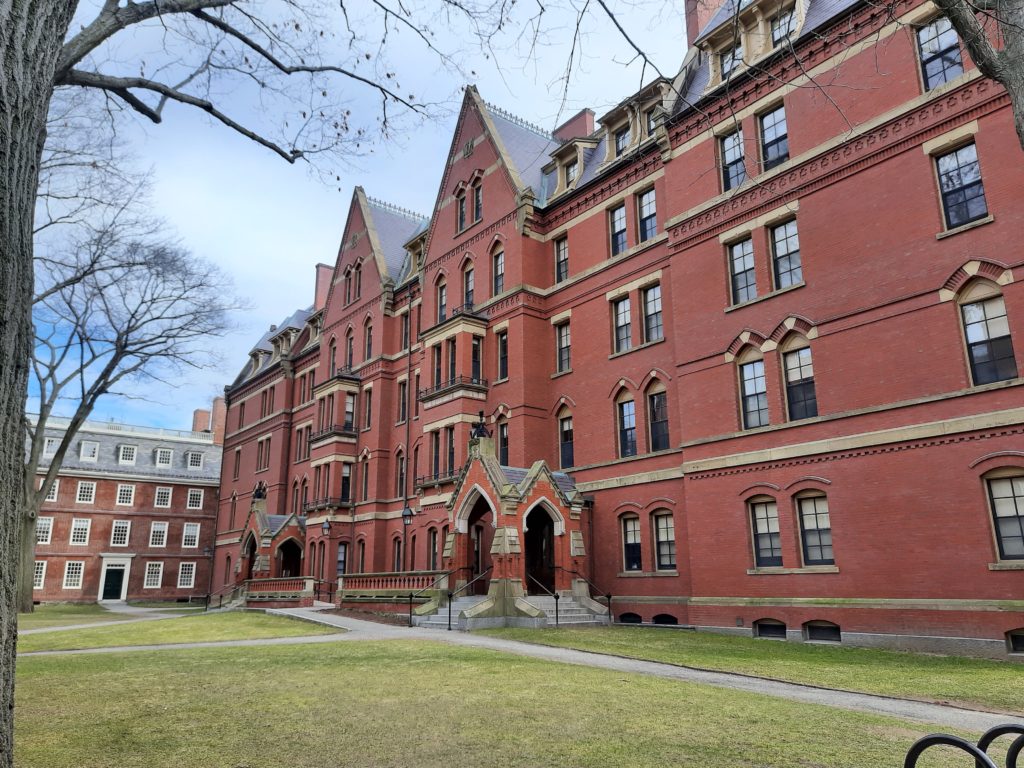 Questbridge is a very competitive scholarship program with a very low acceptance rate. Questbridge, for its 2021 scholarship program, received over 13,000 applications from high school students preparing to enter college and accepted only 3,414, thereby having an acceptance rate of 26%. Students that successfully were accepted into Questbridge all come from low-income households, a family of four with a minimum annual income of $65,000. They also have a good academic GPA of 3.93, with 89% of the students ranked among the top 10% of their class, with SAT scores of 1260 and above or a total of 26 in the ACT.
About Questbridge 
Questbridge was established in 1994, and since then, the scholarship program has continued to match high academic performing students from low-income families with the topmost prestigious, expensive, and selective universities in the US. Universities such as Yale, Stanford, MIT, Duke, etc., are all part of Questbridge university's partners. Questbridge scholarship program receives student applications from around the US. They take these students through a series of processes before granting acceptance as one of the finalists of the program. Students that are selected among the Questbridge finalists are required to submit a list where they rank 10-12 universities in the US. From the list submitted, these intelligent high school students are matched with one of these universities.
Questbridge finalists are sent an email of their success and can move on to pursue a 4-year bachelor's degree program at these prestigious universities at no cost. These scholarships come fully funded and fully expenses paid for the four years at the university. The goal is to help brilliant and outstanding students from low-income families have an opportunity to go to school and have access to these prestigious universities in America without money being a barrier. Questbridge, over the years, has continued to maintain this devotion to matching and ensuring high-performing students get access to top universities in the country at a very affordable cost.
Reasons for low acceptance rate at Questbridge 
 The Number of Applications into Questbridge
Questbridge is open to any amount of student applications into their scholarship program. However, it is a very selective and competitive scholarship program that has been conducted every year since the year 1994, when it first started. Questbridge spares no effort in ensuring that students that make it to their top finalist are matched with a very prestigious university, given complete access to the university's four-year degree program, and all student privileges at no cost to the finalist or a very affordable cost. Questbridge scholarship covers the student's tuition cost, supplies, textbook, accommodation, and student expenses for the next four years at the university.
 Acceptance into Questbridge
Questbridge uses this student matching to universities initiative to assist very intelligent students that come from low-income families to get opportunities to attend any university of their choice without having money as a barrier. Applications into Questbridge are conducted every year, and in 2021 the scholarship program received a total of 13,000 student applications, with a total number of 3,414 accepted, thereby putting the acceptance rate of Questbridge at 26%.
 Questbridge Acceptance Requirement
Questbridge has a low acceptance rate because of the eligibility and academic standard requirements that must be met for students that are applying to stand a chance of being accepted. Students applying to Questbridge must follow or complete six main steps. These steps will ensure students' eligibility and their chances of acceptance into Questbridge.
First, determine your Financial Eligibility: Questbridge financial eligibility requires that students applying come from low-income families with an annual income of $65,000
Secondly, Questbridge Academic Eligibility: A large percentage of students that were accepted had an average GPA of 3.93, with 92% being part of the top 10% of their high school graduating class.
Third, the Questbridge Application process requires students to provide and submit two essays and short answer questions, two letters of recommendation, their school report and school profile from the high school counselor, high school transcript, and test scores (SAT or ACT)
In the fourth step, students are required to submit their match rankings and match agreement form.
Questbridge finalists are students that meet the above requirements. The scholarship program adopts a fair assessment procedure for all students. After acceptance has been confirmed, students are to submit match requirements to those colleges.
And finally, in December, students are notified of their match results with the university of their choice.
Acceptance into Questbridge is based on high academic intelligence and performance on your student record, plus proof of your family's lack of financial ability to fund your four years bachelor's degree program at a university. 
Conclusion
Questbridge is a nonprofit scholarship program that helps and provides fully-funded scholarship opportunities to very intelligent students that come from low-income families. Although the acceptance rate into Questbridge is low, a lot of deserving students all over America, irrespective of race or gender, have benefited from this scholarship program. 
Frequently Asked Questions
Can I apply to Questbridge?
Questbridge does not put a limit on student applications, as long as the student can meet their application requirements.
  Are scholarships at Questbridge fully funded?
Students that are selected as top finalists at Questbridge have the opportunity of receiving fully funded and student expense-paid scholarships for the full years of study at the university. 
Can I have access to Questbridge student resources?
Questbridge provides additional resources that are great and helpful to students that want to stand a chance of being accepted into the scholarship program. These resources are QuestCasts, QuestTips, and AskQB, which help prepare students and provide answers to students' questions about Questbridge.