The prerequisites for PA school are virtual as demanding as those for medical school. Even though working as a PA is rewarding, getting ready for PA school requires a lot of effort. But if you have the motivation and pay close attention to our guidance, you can become a certified PA. Let's check requirements for PA school.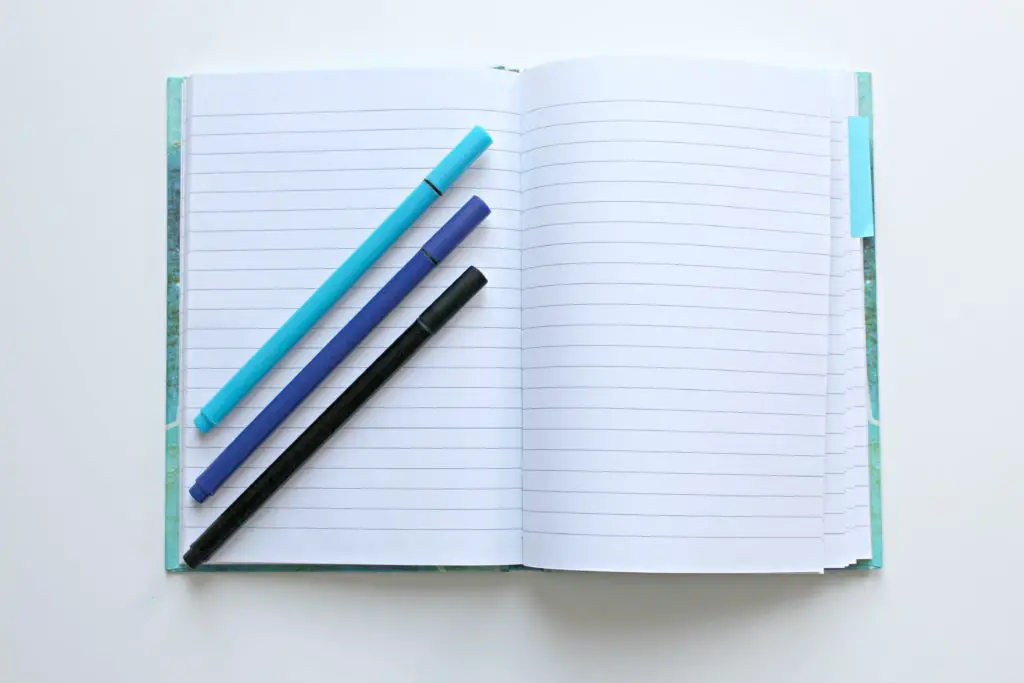 There are numerous requirements for PAs. Even if you have the academic requirements, you still need to possess additional traits to convince your teachers that you are capable. Professors will write letters of recommendation for you, which improves your chances with the admissions committee. You should comprehend what a physician assistant is, what they do, and how to become one before we examine these PA school requirements and program prerequisites in their totality.
You are prepared to become a physician assistant if all of these prerequisites for PA school make sense to you. You must go above and above the minimum criteria for PA school because admission to PA school is competitive.
It's critical to know where to focus your efforts if you want to be a successful student. 
You will discover all the prerequisites for PA school in this manual, allowing you to focus your talents where they will be most beneficial.
PA School Degree Requirements
The first prerequisite for enrolling in PA school is a bachelor's degree from one of the authorized schools or universities. A Physician Assistant program can help you meet this requirement.
You can apply to PA schools before completing your undergraduate degree. To improve your chances, you will need to spend some time volunteering, working as a doctor's or PA's assistant, and possibly doing research.
A PA assistant must also complete a master's program certified by ARC-PA, an independent organization that licenses PA programs, in addition to a bachelor's degree. The master's program ought to include both classroom instruction and practical experience.
After that, you must pass the PANCE exam to obtain your PA certification. After finishing your PA program, you have six years to take the PANCE exam. 
You have six chances to become certified over the six years, and you must retake the ARC-PA authorized PA program if you don't succeed on any of your six attempts. Only after receiving your certification may you begin to practice.
Even though the particular requirements differ amongst PA schools and programs, they primarily fall under the following groups:
Requirements for degrees
Requirements for GPA
GRE Prerequisites
Coursework that is a must Experience working in the healthcare field Letters of recommendation
Required Essays for PA Schools
Requirements for PA
During your undergraduate degree, you have to take a lot of classes, which might be intimidating. 
Although the prerequisites may vary slightly between programs, they are generally the same.
Science prerequisites:
At least two semesters of class and one term in the lab are required for chemistry.
At least 2 semesters or three-quarters of biology coursework, plus one lab term.
Microbiology: at least one academic year (two quarters) and one academic year in the lab.
Anatomy: one or two quarters of classroom instruction and one term of the laboratory.
At least one semester in the lab and two-quarters of class are required for physiology.
Non-Science Requirements:
At least two semesters of English
For at least one semester, take statistics.
At least for a semester, psychology
The aforementioned courses serve as the entry requirements for the majority of PA programs.
 To gain favor with the admissions committee, you will need to complete more than just the aforementioned courses.
PA School Requirements and GPA
No specific GPA is needed to enroll in a PA program. You must indeed have a GPA as high as possible to be a preferred applicant for the admissions committee of PA schools. 
Most programs, some lower and some higher, demand a GPA of at least 3.0. 
The majority of PA programs will consider your GPA in the following areas:
get GPA of at least 3.5 overall.
Science GPA in math, physics, chemistry, and biology (aim for at least 3.5)
Non-science GPA
Physics, Chemistry, and Biology (BCP) GPA
You must consequently keep an eye on your GPA throughout the four categories. 
The admissions committee may consider your performance in each course in addition to your overall GPA in each area. 
For example, if you received an A in Physics and a C in Biology, your GPA is still 3.0. The admissions committee will, however, take note of your subpar Biology performance. Therefore, it's critical to retaking any classes in which you received a grade below a B if you want to boost your GPA and resume. 
Aiming for a GPA of at least 3.5 in each of the four categories; by doing so, you'll increase your chances of getting into PA school. 
The majority of PA schools demand a GPA of at least 3.0, although the majority of applicants have a GPA of at least 3.5.
For instance, according to data from 2019 from the PA Education Association, students enrolled in GPA programs had average GPAs of 3.6 overall, 3.5 in science, and 3.5 in BCP. 
And getting a minimum score of 3.5 increases your chances of getting accepted.
PA School Essay Requirements
Writing an essay that shows the admissions committee that you are enthusiastic is one technique to get into a PA program. 
The first essay you require is a 5000-character essay called a CASPA Individual Statement, which could improve your chances of being invited to an interview. You must use this essay to express your enthusiasm for the PA program in every word.
You can be required to discuss hazy subjects in the CASPA Personal Statement, such as why you want to attend PA school. 
Here, you get the chance to tell the admissions committee about yourself and convince them to consider you for the program. 
To succeed in this stage, you must:
Write early: One month before the application deadline, you must complete the first draught. You have a month to come up with original ideas for your story, write it, revise it, and add any details you might have forgotten to include in the initial draught. Also, ask a PA you know for advice on writing essays.
Focus on the trait that sets you apart. If you excel at building relationships, highlight it in the essay. Demonstrate how your resilience has benefited you in the previous and how it will continue to do so throughout and after PA school.
Give a Tale that Demonstrates Your Strong Qualities – Instead of listing your strengths to the admissions committee, describe them in the form of a story. Even if the narrative has nothing to do with the healthcare industry, pick the one that most accurately captures your best attribute.
Make sure the statement communicates who you are and what differentiates you as superior to others. List your objectives together with the steps you took to attain them. Again, make sure that the essay demonstrates your motivations for enrolling in PA school.
Make sure the opening and conclusion are compelling. The introduction either draws the reader in or utterly loses them. Even if it requires introducing a phrase that inspires you, engagingly start your story. Make sure the essay's introduction ties into the body of the paper. In the conclusion, emphasize the essay's key arguments and restate your motivation for enrolling in PA school.
After writing your statement, edit it yourself or give it to someone else do it. Writing a strong essay gives the applications committee a cause to carefully consider your other traits, even though it is not the component that determines whether you receive a chance or not.
Character Reference Letters School Requirements for PA
One of the most crucial criteria for PA school is letters of recommendation. CASPA mandates that you have a minimum of three endorsers. Once you've given CASPA the recommenders, it will email them a request for an evaluation. 
You can adhere to the recommendations listed below to make sure your letters of recommendation are strong.
Select recommenders who are familiar with you; you are not required to select a science professor who has never heard of you as a recommender merely to make the numbers add up. Better recommendations come from those who know you professionally, such as a physician or a PA you've worked with. 
A recommendation from a senior member of staff will have more weight than one from a new employee.
Talk to the recommenders as soon as possible. Before CASPA submits the evaluation request, your recommenders need plenty of time to think about and prepare for it. 
Ask for the best email address to utilize and inform the recommender of the review procedure if they agree to recommend you.
Give recommenders your contact details – Send them your CV, along with a list of your accomplishments and testimonials. 
You do not need to submit the recommender a ton of information if you were employed with them or if the professor personally knew you.
Keep in mind that your recommenders are likely busy, so you may need to remind them of some of the important traits that are important to you. 
Send your recommenders a gentle reminder to complete your review before the submission deadline after submitting an evaluation request to them. 
You should have at least six people to endorse you, if possible, in case any of them are unable to give you their time.
Required Competencies and Knowledge of a Physician Assistant
It is not sufficient to meet the academic criteria for PA school. You must be a good decision-maker and problem-solver as you'll be responsible for more tasks than a doctor. 
Depending on your area of expertise and the job you are applying for, different skills are required.
Clear communication is the key – you'll deal directly with patients and their families. As a result, you must speak to patients clearly and sympathetically, especially when their medical situations are complex.
Analytical abilities – Just like a doctor, you constantly need to provide a precise diagnosis. Additionally, you need to put into practice patient-friendly care plans that are responsive.
Interpersonal skills – You must have empathy for patients' conditions when working with them. You use these abilities, also referred to as "soft talents," to help a client feel much better.
Technical expertise-how is necessary to use computers, comprehend cloud storage, and utilize other forms of storage when keeping electronic records.
What are a Physician Assistant's Duties and Responsibilities?
Working as a physician assistant, you can collaborate with other medical specialists and a doctor. 
Your tasks will include:
Patient examination and diagnosis
Before informing the doctor, order more tests to confirm the diagnosis.
provide medical advice
suggest dietary modifications and offer patients advice
Vaccination administration
Upkeep of patient records
Set bones and join woods.
You can choose to specialize in a variety of medical specialties, such as surgery, dermatology, pediatrics, or psychiatry so that the work you do is associated with those specialties. 
You can work for hospitals, colleges, and governmental organizations after receiving your license. 
Being a physician assistant is a great choice if you want to pursue medicine but want to take a shorter path.
Major PA School Options
The major you pick is not constrained by requirements for PA schools. 
You will see that a history major means fewer chances to explore the necessary courses to get admitted to PA school when you look at the prerequisites above for how to get into PA school.
Think about the following factors before selecting a major:
Pick a major that will allow you to pursue prerequisites for PA schools. Choose a major if it meets all of the requirements for PA school. You will still be accepted if you take the prerequisites as a minor from outside your major, though.
Pick a course that will provide you with the tools you need to assist others. For instance, if you're interested in becoming a PA, a course in psychology and sociology is preferable to one in finance. Again, to be a successful PA, you must have people skills and a grasp of human behavior.
You have an advantage over other applicants if you have taken a course that demonstrates your capacity for intercultural communication.
Conclusion 
You must fulfill the standards and requirements of physician assistant colleges to be admitted as someone who desires a career in the PA field.
From the prerequisites for a bachelor's degree to the GPA, GRE scores, recommendation letters, and so forth. In actuality, to be invited to an interview, you must fulfill all admission standards for PA schools.
Therefore, if you're thinking about becoming a PA, you must get started on your preparation as soon as possible to be one of the select few to be accepted into this extremely selective school.