Northwestern University, located in Evanston, Illinois, is one of the top leading research universities in the United States. Northwestern is also one of the top 50 colleges globally as per the QS ranking. Therefore, it's essential to know what criteria an applicant needs to fulfill to get accepted. In this article we shall see the Northwestern College Admission Requirements
Admission requirements for Northwestern University which has a highly competitive application pool with a low acceptance rate of around 9%. However, a high SAT/ACT and English proficiency test score, strong extracurriculars, and fantastic grades throughout the last three years of high school will make a reasonable probability of you making it to the list of accepted students.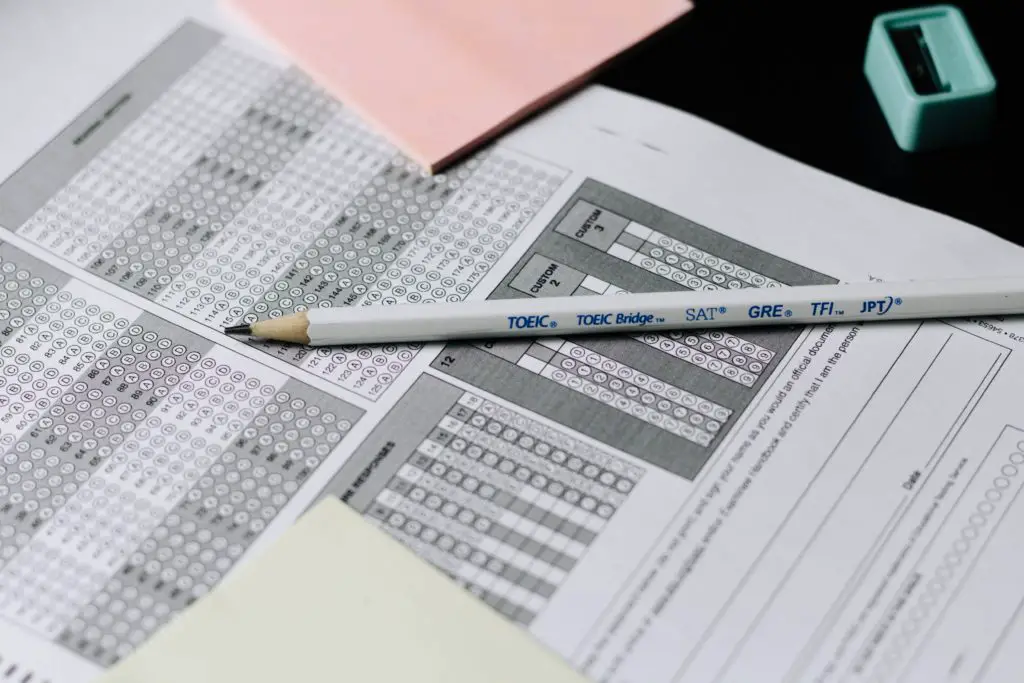 Admission Requirements For First Year Undergraduate Applicants
 Common application or Coalition application
Official secondary school transcript and a school report
Recommendations of counselor and at least one teacher
SAT or ACT scores
Official proof of English language proficiency such as Duolingo (ONLY for applicants whose first/primary language is not English or whose secondary schooling has not been in English)
Application fee of 75$ (It's possible to waive this fee depending upon the student's financial condition via the common application)
Midyear transcript of class 12 
A student can also apply as a transfer applicant after completing at least one year of full-time undergraduate study. To apply as a transfer student, along with the required documents for 1st-year applicants apart from the letters of recommendation
+, one also has to provide official university transcripts from all universities attended. 
SAT / ACT Score Criteria  
The average SAT score of northwestern students is 1450 out of 1600. Reading and Writing average -> 700 – 760 and Maths average -> 730 – 790. The average ACT score is around 32.5. This indicates a score lower than 1450 would put you at a disadvantage compared to other students, whereas a score around 1550 will increase your chances of getting accepted. 
Average GPA 
The average GPA of incoming first-year students at Northwestern is around 3.8 to 4.1. If you don't have a GPA system in your school, a percentage equivalent would be around 93-96%. 
Extracurricular Activities 
Most of the top universities in the United States accept students based on a holistic consideration of the student's application instead of a particular test score. To be considered by the admission officers, it's necessary to have some extracurricular achievements that show a student's interests outside class. It represents that a student can take the initiative independently besides handling their course load. Many misunderstand excellent extracurriculars as merely being limited to sports, music, or quizzes. Extracurricular is anything you are learning outside your school. It could be writing fiction, publishing research articles, doing open source projects, international or national maths contests, or even any craft you took up during your summer vacation. Instead of having a long list of these activities, it's better to list a few extracurriculars that had a mention-worthy impact on your life. 
Personal Essays  
Northwestern requires two sets of essays, one is the set of personal essays in the common application, and the other contains northwestern supplement essays. Pro tip – If you have a low GPA or standardized test score, a good essay can help you make up for that. 
Letters Of Recommendation  
As mentioned previously, it's mandatory to submit two letters of recommendation, one from the school counselor and another from a subject teacher. The counselor can be a school, college, or career counselor. However, it's best if it's someone who knows the school curriculum well enough to speak about the course load and your overall involvement within the context of your high school. It's recommended that the subject teacher is a teacher of one of your core subject areas in your junior or senior areas who can speak about your strengths as a student. 
Special Circumstances 
If any uncalled situation affects your grades or test scores, you can mention it in the application. You can also request your counselor to mention it in the counselor recommendation letter. 
What are the average fees for Northwestern Undergraduate?
Average tuition cost – $58,701, average other costs – $22752. Average tuition cost after aid – $24665 [Annual basis]. Northwestern meets 100% of students' demonstrated need to ensure that financial condition isn't a barrier to stopping talented students from attending. It's applicable for international students, too, and doesn't impact your admission process. American students would need to fill out the FAFSA, and international students fill out the CSS form to apply for financial aid. 
How much do Northwestern graduates make?
Depending upon the major, the median salary of northwestern graduates varies from $65000 to $80033.
Conclusion  
Regardless of your standardized test scores and academic results, as long as you are passionate about the subject you want to pursue in college, you should apply to Northwestern University. The admission officers consider all the factors such as family condition, financial situation, country, available courses, etc. So don't self reject yourself based on the stats only.
Frequently Asked Questions:- 
Can I get into a northwestern university with a low GPA?
    :- The chances become lower with a lower GPA. But a high SAT/ACT score and the other elements of the application process can most definitely increase that chance. It also depends on which subjects you have a low score on. For example, if you are applying for a science major and have a few 'B's and 'C's in languages, it won't be that bad. But if you are applying for a science major with low grades on core subjects such as maths and physics, then there is barely any possibility of you getting accepted.
I am yet to receive my 12th-grade results. What to submit in the application?
:- If you haven't yet received your 12th-grade report card, you can submit the midyear grades, and once you receive the results, you can send them to the office by mail.
You can also reach out to the university directly or visit the official website for any inquiries.