Every college is unique in its way. Colleges have different management systems, educational curricula, environmental layouts, financial aid, etc. All these and many more, make them individually appealing to students. It is in the light of these that this article examines both Kenyon College and Bates College.
Kenyon College and Bates College are located in Ohio and Maine respectively. They are both private liberal arts colleges where an average student's life revolves around academics, athletics, and extracurricular activities. Both colleges are great and offer their students the best.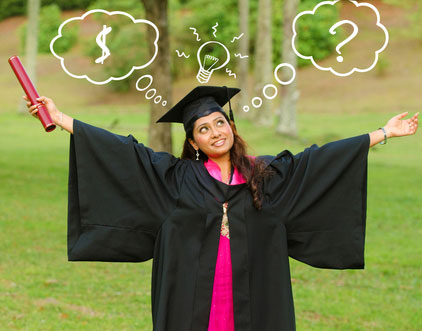 Comparing and Contrasting Kenyon College And Bates College
Kenyon College and Bates College are two schools that a lot of American students would love to attend. So, before the need of picking a preference is considered, it is good to understand some similarities and differences between both schools. 
Similarities Between Kenyon College And Bates College
Below are some similarities between Kenyon College and Bates College.
Extracurricular Activities
Athletics
Liberal Arts Colleges
As private liberal arts colleges, Kenyon and Bates offer a form of academic exposure to their students. They prepare them for various career paths, but at the same time, narrow their interests in specific fields. What this does to the students is that it increases their horizon of knowledge and their intellectual curiosity. They develop a critical nature of thinking and this prepares them to be versatile throughout their career path. 
Extracurricular Activities
Kenyon College and Bates College have a wide range of clubs and organizations, that engages the students in activities that develop them, and also make them valuable to their schools. 
At Kenyon College, some of these clubs include the Bee Keeping Club, the Rural Cause, the Black Union, etc. The Bee Keeping Club aids in sustaining agriculture, and this is something Kenyon college farmland needs. The Rural Cause is a club that ties the college to its rural background. Through education, Kenyon College sensitizes people to the rural area, and the advantages it can serve in the community. The Black Union strengthens multiculturalism among students on campus. 
Bates College also has organizations that see to the possibility of the students having the school pass through them, and not just passing through schools. Some of them include the Bates Music Ensembles, Bates Athletics Club Sports, Village Club Series, etc. The Bates Music Ensembles is a club that comprises students who want to be part of the school choir. The Bates Athletics Club Sports are clubs that support the college's athletic team. The Village Club Series, also known as the VCS, is in charge of planning and organizing the Thursday night shows. 
These clubs and organizations are ways of integrating into the minds of students, a form of social consciousness that makes them identify with themselves, their colleges, and communities. 
Athletics 
The two colleges are known for their interest in athletics. They have various athletic teams, and also clubs that constantly cheer and support these teams. This interest in sport shows that both Kenyon College and Bates College take pride in the physical fitness that comes with engaging in sporting activities.
Differences Between Kenyon College And Bates College
Some differences between Kenyon College and Bates College include the following. 
Admission Requirements 
Financial Aids
Annual Fees 
Admission Requirements 
To be eligible to apply for Kenyon College, students must have a Grade Point Average (GPA) of 3.98 on a scale of 4.0. Students must have a Scholastic Assessment Test (SAT) score between 1280-1460, or an average American College Testing (ACT) score of 30-33. Also required is an Official Transcript, Letter of Recommendation from the counselor, and Teacher Evaluation.
Whereas, Bates College requires a Grade Point Average (GPA) of 3.88. Many students admitted into the college usually have a Scholastic Assessment Test (SAT) score between 1210 and 1420, or, an American College Testing (ACT) score of 27 and 33. Also required are the Counselor Recommendation, Teacher Recommendations, Official Transcript, Mid Year Grades, and Early Decision Agreement.
Financial Aid
Kenyon College understands that not all students can afford its tuition bills, this is why it made provisions for financial aid. Through Kenyon College financial aid, students can go through their college program without the burden of financial pressure. Kenyon college always ensured that it awards a need-based scholarship of $41,709 to freshers. 
Bates College also cares about the financial status of its applicants. To ensure that the needy students are supported, Bates college awards about $36 million each year, and this supports approximately half the students admitted financially. This way, Bates college encourages students to apply, so that they can get the best of what the school has to offer. 
Annual Fees
Kenton College requires an estimate of $80,100 from its students annually. These fees cover the student fees, tuition, room, and board. This is quite expensive, and this is why the college has put in place some financial aid to support the less privileged. 
On the other hand, Bates College requires an estimate of $75,680 from its students annually. This is a bit lower than the annual fee of Kenyon College. This fee covers the cost of tuition, board, room, books, and supplies. In a bid to assist those who can't afford to pay this amount, Bates college brought about financial aid, and this has been a blessing to many students. 
Kenyon College Or Bates College: Which Would You Prefer?
From the following, it can be seen that both Kenyan College and Bates College are two unique schools that can't be said to override each other. The only factor you might want to consider would be the one that resonates with your personality. For instance, if you are a more reserved person, you might want to explore the rural environment of Kenyan College. However, if you enjoy the life of the city, you might want to go to Bates College. Whichever school you chose is a good choice
Conclusion 
Kenyon College and Bates College are individually unique. Students who pass through them develop rigorous and critical mindsets, which enables them to explore their environments, thereby procuring solutions to social and community problems. 
Frequently Asked Questions 
1. What year was Kenyon College established and by whom?
Answer
Kenyon College was established in 1824 in Worthington (and relocated to Gambier Ohio, four years later). It was founded by the first Episcopal Bishop of Ohio, Philander Chase. 
2. What year was Bates College established and by whom?
Answer
Bates College was founded in 1855 in Maine, by Oren Burbank Cheney and Benjamin Bates.