Westminster College is a private liberal art college located in Salt Lake City, Utah, United States, and founded as the Salt Lake Collegiate Institute in the year 1875 with its former name being Sheldon Jackson College. Its current president is Dr. Bethami Dobkin, the university was administrated by nineteen presidents till now. The university is made up of four schools – the school of arts and sciences; the school of business; the school of education; the school of nursing and health sciences. Its mission motto is through learning, a more abundant life which reflects the fact that the more you learn the more you have an understanding and abundant life. Let's see-> Is Westminster college ivy league?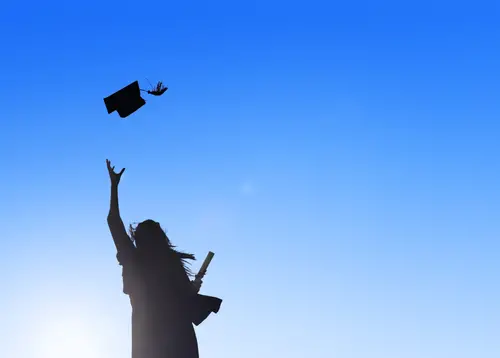 It lets the students experiment with their ideas and experiences and skills.
Unfortunately, the university is not an ivy league college but is a well-known and popular college with a reputation to hold on to. 
They offer undergraduate programs, master's programs, professional programs, and liberal arts.
Their purpose is to encourage the students to be innovative and inclusive while respecting the differences of each other.
They thrive to provide a creative and innovative environment for the students to grow themselves individually and professionally.
They aim to make their students independent, discover and pursue their passion and dreams, and have a sense of responsibility for society.
There are more than 90% of classes with less than 29 students with more than 87% acceptance rate.
What are the university rankings?
The university is ranked in various categories all these years.
#9 best colleges  for veterans
#15 in best undergraduate teaching
#18 in best regional universities west. 
#19 in best values school
#73 for the best college for public health in America
#85 best colleges for nursing in America
#90 for top performers on social mobility
What courses does the university offer?
The university has a variety of courses to choose from. 
The different majors it offers in subjects are:-
Medicine and health
Business and management 
Marketing and digital services
Biomedical sciences
Visual and performing arts
social sciences
Psychology
Transportation and materials moving 
Journalism and communication
Computers and information science
 English language
It has 13 graduate programs and professional certificate courses too. The university provides field studies and outdoor trip education as well for the students to gain first-hand experience by working on-site for their respective courses to put no boundaries on their education and personality development. The university also has global learning for international students for learning opportunities abroad. 
They even have online undergraduate programs.
How's the student life in the college?
The campus is a small and beautiful welcoming community. The opportunities for business and professionalism are endless.
 It is surrounded by a friendly neighborhood where you are always welcomed with warmth and happiness.
There are many resorts, parks and many more wonderful places which are less than 2 hrs of drive from the college and the colleges take you to these places in field study courses as well.
They believe that learning is not just a classroom thing but also about gaining experience. Students would love it there are it keeps them motivated without depriving all the fun of student life. It is a place for subtle and sweet adventure.
They have the associated students of Westminster which is the student government of the college. It takes care of everything related to student executives, clubs and events, student funding, student judicial, student leadership, and everything related to their university students.
They provide different categories of clubs for the students to choose from upon their field of interest. These clubs are academic, advocacy, athletic, cultural, recreation, and service.
The college is always fun and excitement fills in as it conducts events daily. Be it common or club wise they have an event for everything.
Dances, music, concerts, plays, and theater also takes place for the student to showcase their talent.
They have social media accounts and their website to keep the student=s updated about the latest events.
What about the athletics of the university?
The university has a huge athletics base and the team nickname is griffins with its official colors being purple and copper. They are teamed under NCAA Division 2 and the rocky mountain conference. They even have Olympus athletics and more than 45 Olympus players have persuaded their education in Westminster.
Men's sports are basketball, cross country, golf, lacrosse, skiing, soccer, and track & field Women's sports are basketball, cross country, golf, lacrosse, skiing, soccer, volleyball, and track & field. Non-NCAA sports are cheer, cycling, dance, and snowboarding.
The university sports team participated in many games and championships. 
8 NCAA championship appearances
3 RMAC championships 
22 frontier conference championships
30+ other national affiliated championships
What are the services provided for the students?
The university makes itself a better place for the students to have a better and safe environment for learning.
Their library is vast and a good place for research. They even have online services of the library for their student on their website.
The university has a bookstore on the campus for the students. It sells books, stationery supplies, merchandise, tech gadgets, and much more.
The book store has a website for the students to purchase online. It also offers services like book buyback and price matching with online stores and local competitors.
The university is also famous for its medical services. It provides services to every student and their family as well. They also have an athletes' fitness center.
The faculty is experienced and aim in providing the best teaching to their students. The college also offers financial aid for the students.
Conclusion 
Even though the university is not an ivy league school, it is a well-reputed and well-known college. It has never been less to an ivy league college and shall continue in such manner. It provides students with all their college requirements and aims in providing a better learning experience for its students.  You shall have great learning and will know your strengths and caliber if you are into this college. Do not doubt as this is your chance to improve individually and professionally. The college has a great ambulance for the studies and provides them with first-hand experience. It is one of the best colleges.