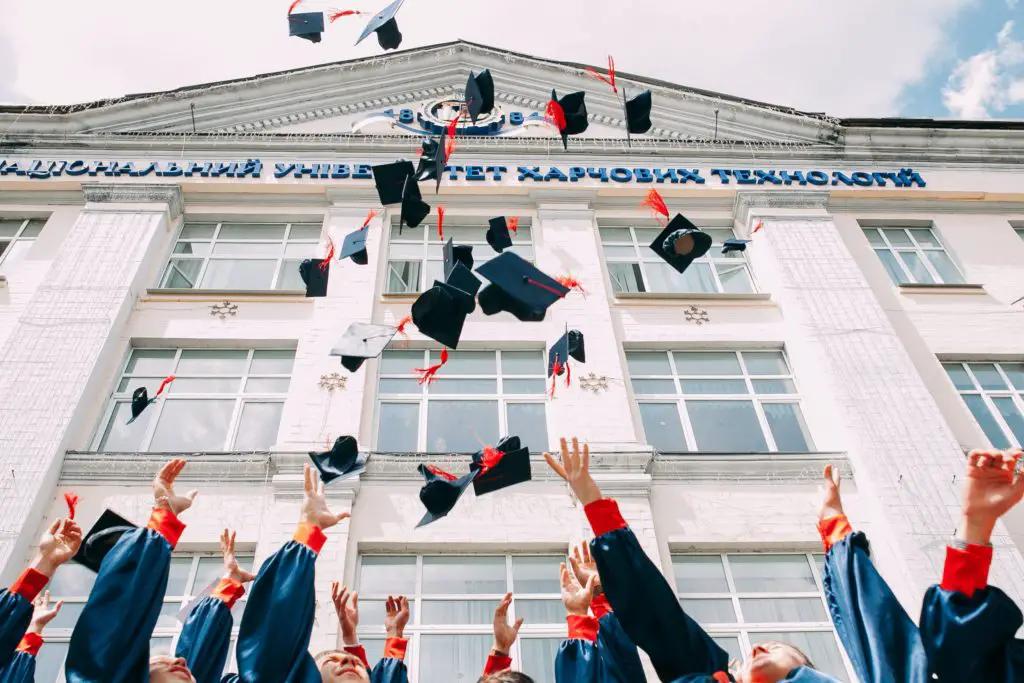 To know is UHCL a good university…..Read on this article…!
Introduction 
 When it's time to fill in the application forms, we do our research about the best and top colleges to find the right match. Whether the brochures speak volume or the campus is mind-blowing, if it's about our admission there, we'd like to see for ourselves. 
Overview 
We look up every site, pamphlet, and brochure. We take every college tour and visit every campus. We also check out various college and alumni profiles to see which college to get into. UHCL is a renowned university and there are many reasons why you should opt for it. However, is there a catch? And some may be wondering what UHCL is. This article has you covered. Read all you need about UHCL university and why it is a good pick for students. 
About UHCL 
UHCL is the University of Houston- Clear Lake located in Houston, Texas. While the name may not be as fascinating, something is enriching about the campus that makes you want to apply. A public university founded in 1974, UHCL is known to be part of the University of Houston system. 
UHCL has a few other campuses in Texas itself and has a good 78% acceptance rate. They offer over 90 programs with the addition of doctoral programs for graduates and undergraduates. What's more, is their vast ocean of services and facilities as well as interesting statistics of their accomplishments.
Reasons to consider UHCL
UHCL should be on your list because of the campus and the place itself. The freshness and the energy there are beyond comparison to the bustling and hectic lifestyle most universities have. However, there are concrete reasons to opt for UHCL: 
One of the top reasons to tell the ability and potential of any university is its alumni. UHCL has over 75,000 interesting examples set out. These include astronauts, CEOs, and even best-selling authors. Quite a display of what their services are capable of! 
When it comes to success and ranking, UHCL is very much in the league. There are many titles that the university has bagged but it is important to note that in all, UHCL has come among the top 100 best universities and public schools. They have won quite a few regional titles and have also won the Best Value school and Best college for Veterans. What more can you ask! 
The enrollment rate speaks volumes when it comes to a college's reputation. Rightly enough, UHCL has a solid 73% enrollment rate for undergraduates. This has been mainly during the fall semester and that alone tells you what a fun and productive campus UHCL has. Moreover, the enrollment rate has seen growth over the past few years meaning that they just keep getting better!
Facilities and provisions 
With the number of student programs, facilities, and services, UHCL cares a lot about its students. There are several centers and institutes on campus for students to avail of. These include testing, robotics software, autism, and developmental disabilities centers, diplomacy institute, and many more. Apart from this, health and various facilities are provided to students for a safe and healthy living
UHCL has one of the greatest accommodations for diverse students. Various races, castes, and creeds join hands and come together to study at UHCL. Moreover, there is also a great turnout of Hispanic students who are welcomed at the university. In addition to this, there are many events and cultural celebrations at the university to get students to blend in and celebrate with each other! 
Resources and student life 
UHCL keeps upping its game when it comes to student life. They constantly have new student programs being initiated to better understand students and their needs. Moreover, these programs are not devised for the students alone but also involve other factors of student life. An instance is UHCL's family weekend event that started late.
The in-campus life at UHCL is great with the residence hall, patio cafe, and many other facilities. However, UHCL goes beyond accommodating and builds on the social lives of students as well. Cross-cultural events and activities are always on the go. And if that's not enough, there are many other options to truly make you feel like a true hawk- a part of the UHCL family.
Growth and development on all fronts 
Studies aren't the only thing that matters at UHCL. The faculty wants growth for students on all fronts. Therefore, they maintain a healthy balance in the curriculum with vague and vibrant sessions, programs, courses and more. Their event as well are designed to build various aspects like family life, creativity, mental health, and more
Apart from the fun and frolic college life, there are other important resources provided at UHCL as well. These include facilities for military and veterans. Financial aids and scholarships and a lot more. They also have transfer programs and most importantly a vision for the future to build an even better UHCL for generations to come! 
Conclusion 
You have it all, it's like a pre-customized package. Trustworthy courses and programs, enriched student life, and respect and support whenever you need it. University of Houston – Clear Lake is one of the best bets for enhanced college life. Not to forget, their campus will leave you mesmerized giving you a taste of belonging and growth! 
FAQs 
How many UHCL colleges are there? 
There are 4 major UHCL colleges in Texas. These are the College of Business, College of Human Sciences and Humanities, College of Science and Engineering, and College of Education respectively.
Is UHCL a reputed college? 
Yes! UHCL is known to be among the top 20 colleges worldwide and has several other rankings and titles. Moreover, they have a great enrollment rate and many factors that point to the quality of education at UHCL
Does UHCL have online courses?
Yes, they do. UHCL has a variety of online courses offered with great sources and references. You can look up the same on their website.