Some academic institutions can decide whether to operate an open enrollment or not. In most educational institutions, their enrollment is usually open, a college that will decide not to operate an open enrollment may have their reasons for doing so, and it may be based on the laid down policy they operate upon. In this article, we will look into the snow college enrollment system.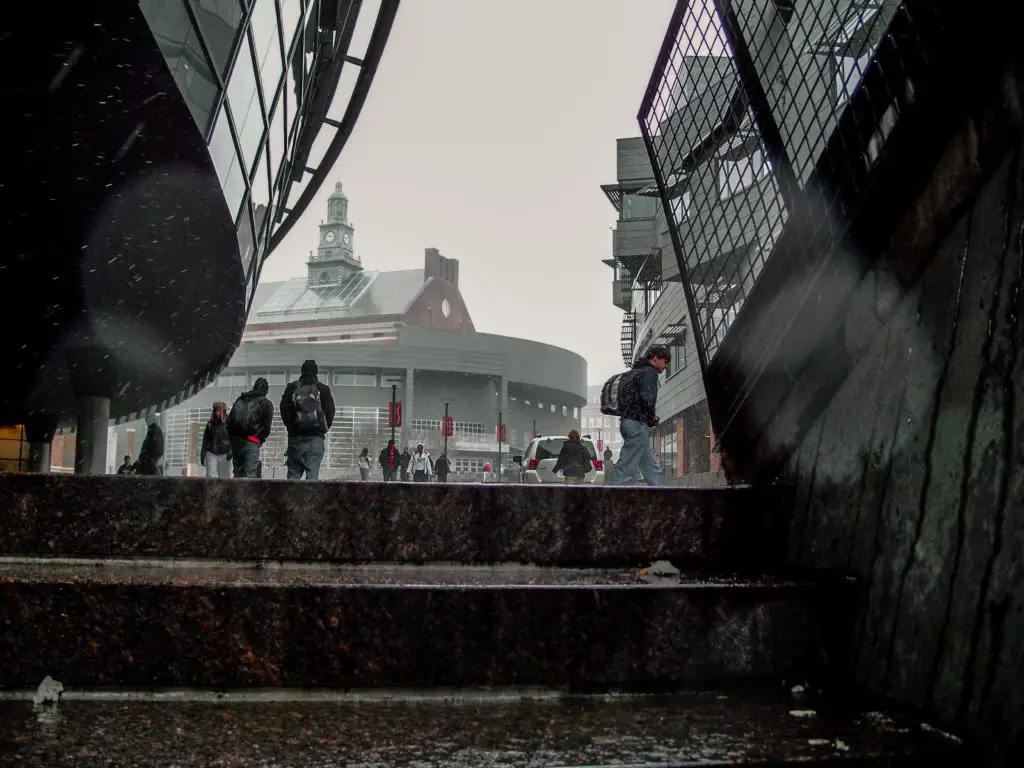 Snow College Enrollment
Snow College operates an open enrollment policy. The college is committed to giving equal opportunities to all students irrespective of their race, color, and ethnicity in terms of educational services. The college is an open entry college that does not have an admission deadline, it is stated that the enrollment deadline is the first day of the beginning of the first semester.
About Snow College
Snow College is a public community college in Ephraim, Utah, in the United States. The college offers certificates and associate's degrees as well as bachelor's degrees. The college was founded in 1888 by some rural citizens led by the Danish Mormon settlers. The college was formerly called Sanpete Stake Academy and later named Snow College in honor of Lorenzo Snow and Erastus Snow. The college was built from the proceeds of donations made by the residents and church members of the rural community.
The Snow college campus is in Rural, and the college president is Brad cook. The college is known for its blue, white, and orange colors. The college was formerly in the Latter-day Saints church vicinity until it was moved to the state of Utah.
What is Open Enrollment?
Open enrollment is the time of the year when students can apply for health insurance, or change their plan of academic studies and benefits for the following academic year. It is also an admission process in which all students who meet up with the application requirements will be admitted on a nonselective admission policy. This means that nearly all applicants will be selected, you do not have to be the best to be selected.
Why was Snow College Established?
Snow College was established to provide quality community education to both young adults and children. It was established due to the high demand for academic standards and the pursuit of knowledge. The college is highly recognized for its degrees in music, sports, education, and educational excellence to its students. It was founded purposely for educating the Mormon settlers of the church of Jesus Christ and their children.
Why Should I Go to Snow College?
Apart from its academic excellence, snow college is a college that will provide you with the skills and resources you need to be successful outside the workplace. They create an avenue where students can learn in a fun way and there is no discrimination in the college.
They prepare students for real-life endeavors. The environment is a safe place to learn in a residential campus environment. The college is known for providing students with academic success.
What to Consider or do Before Going to Snow College?
Before optioning for Snow College, there are things to do and consider for you to have a successful application and be accepted.
To get admitted into Snow College, you must have a high school grade GPA of 2.0 and above.
You should prepare your finances that will cover the semester. You can also consider signing up for a college-approved payment plan on the day of enrollment if you do not have enough finance to pay for the semester.
You should prepare to be active in every one of the classes you have registered for.
Record of your academic background will also be taken note of, as it will be needed during your enrollment process.
 You have to consider if the course you wish to study is offered by the college.
Snow College Admission Requirements
For you to be successfully admitted into Snow College, you must fulfill the following.
You must complete all the processes of the online admission application.
There is a nonrefundable application fee of $30 that you must pay.
Your high school transcript information document must be provided.
Conclusion
Snow College was first known as a local school but has currently gone beyond being a community school to a highly recognized college. With its purpose of, providing quality and affordable education, on the policy of, nondiscrimination in the admission process. The college is known for equipping students with the knowledge and skills to achieve academic success and career satisfaction through the fun-filled method of teaching. It also practices an open enrollment to international and non-international students.
Frequently Asked Questions
Is Going to Snow College Worth it?
Yes, going to a college that helps you to learn with ease and provides academic excellence is worth it.
Is Utah a Safe Place to Study?
The environment of Snow College is a very good and safe place to study.