Are you creative? Have you ever thought of exploring your creative prowess? Has your creativity and creative mindset pushed you to search for a place of self-development? Do you wish to have this elf development in a serene environment with diverse culture and high standards? Let's see Is Occidental College Expensive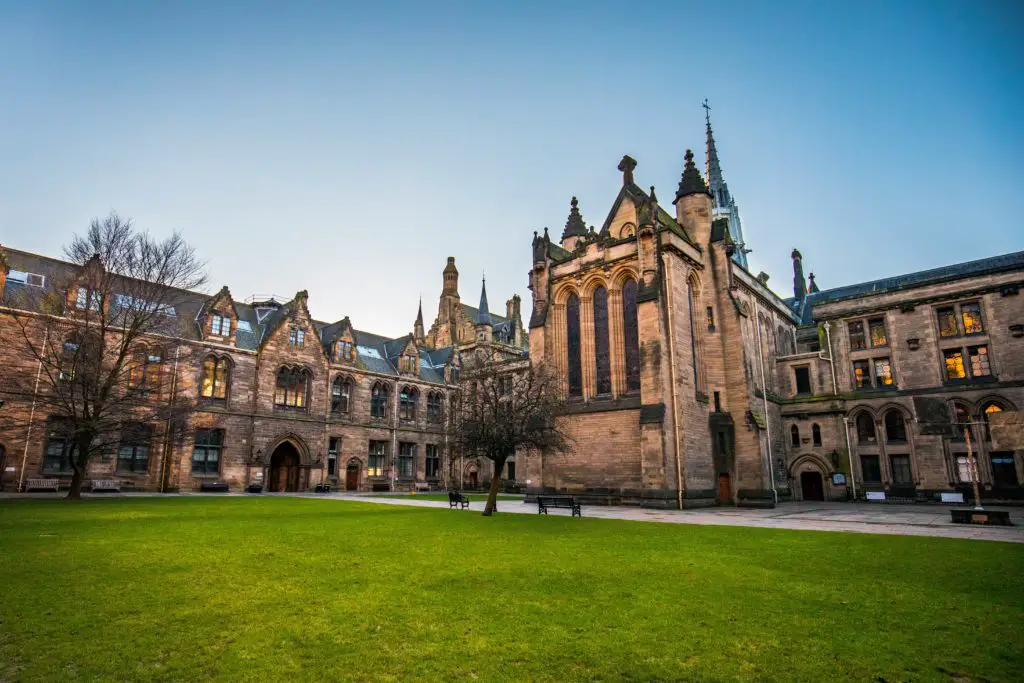 Now, think Occidental College.
Background:
Occidental College is a vibrant small liberal arts college located at Eagle Rock (Eagle Rock campus) in the North-Eastern part of Los Angeles, California. The school is popularly called Oxy because of the pronunciation of Occidental. In addition, it is a trendy place for filming because it is located very close to Hollywood.
Los Angeles is one of the most prominent creative cities globally, with its website as www.oxy.edu. The school gives an experience that is incredibly satisfactory and amazing and cannot be found anywhere else in the world.
Establishment:
Occidental College was founded in 1887 by a group of Presbyterian clergy as a private liberal arts college, but it became non-sectarian in 1910. It is said to be one of the oldest liberal colleges globally, with an average admission level as of 2020 (37% acceptance of candidates).
Campuses and Academics:
Eagle Rock's campus is the main campus which was highly ranked as the sixth most beautiful campus in 2014.
Academic activities are set in an enabling manner for easy teaching and learning, and it offers 40 major courses, mainly arts, and nine minor courses, such as Public Health. Each class has an average of 18 students per class.
Princeton Review's: The Best 381 colleges 2017 Edition gave Occidental ratings of 91 (out of 100) in academics and quality of life and 95 in financial aid.
In US News and World Report's 2021 American liberal arts colleges rankings, Occidental appeared 4th overall.
There are a variety of courses to enable each student to choose intelligently while exposing them to all facets of academic life.
Student Life:
Occidental college is suitable for housing and campus accommodations, including security, because it guarantees housing for the first three years. First-year students do not have the leverage of choice of apartment, but after the first year, the student has a choice of dormitories which contains sophomores, Juniors, and seniors. Each hall contains one-third of each grade.
Is Occidental College Expensive?
The word 'expensive' is relative.
On-campus, one must bear in mind that there are significant and minor expenses used in the day-to-day running of campus affairs. Such expenses could be feeding expenses, stationeries, and so on.
Expenses before admission:
For an intending freshman, there are defined expenses to make. This expense is called the application fee.
The application fee for Occidental College is a non-refundable fee of $70, which is paid directly through the Common Application website called The Common App.
The Common App is central in the US and is used for making college applications with less stress. It is accepted by over 900 schools inside and outside the US. Both first-time applicants (i.e., fresh high school graduates) and transfer applicants can apply by filling in their details such as names, addresses, and other information needed by most schools.
According to the president and CEO of The Common App, Jenny Rickard, The Common App was created to reduce the barriers that students face when applying to college. 
The Common App was created in 1975 as an undergraduate college admission portal where one application is created and sent to numerous member schools.
The $70 is paid using a credit card or electronic check (ACH). 
The application fee is not compulsory on the basis that the applicant must apply for an application fee waiver, which is requested through The Common App website owing to the financial background of the applicant, which could be based on
Reception of ACT or SAT or eligibility for the ACT or SAT.
Eligibility of annual family income as stated by USDA Food and Nutrition Service.
Federal/State/Local program scholarship for low-income families.
Financial aid sponsorship statement from a school official, community leader, or guarantor.
Participation in Occidental's Tiger Access Program (TAP). TAP is a program for introducing traditionally underrepresented, first-generation, and low-income students to Occidental college's academic and residential community.
If after application for the application waiver is not granted, the applicant can reach out to the admission counselor for their region upon submission of the application.
Expenses as a student:
As a student, the expenses incurred are sharply divided into:
Direct costs: These are the costs that one must incur as a student. It is always specified on papers and is usually paid to the school. It comes as a compulsory payment, and it can include tuition fees, accommodation fees, etc.
Indirect costs: these costs are not essential and are hardly specified on papers and may never be paid to the school. These costs include feeding, transportation, stationeries, etc.
For direct costs, Oxy extends financial aid via merit scholarships, need-based grants and scholarships, work-study, and student loans to meet the various needs and circumstances of the students. As a result, Oxy can meet 100% of students' financial needs in this aspect.
Fees at Oxy depend on whether the student stays on-campus or off-campus, in which case, the off-campus becomes cheaper since there is no fee for room and board.
| | | |
| --- | --- | --- |
| Fees | On-campus | Off-campus |
| Tuition | $59,970 | $59,970 |
| Room and board | $17,330 | Nil |
| Required fees  | $596 | $596 |
| Total | $77,896 | $60,566 |
Conclusion 
Apart from fees and direct expenses, there are costs not stipulated in a book that is accrued during studies, such as toiletries, books, transportation, and other miscellaneous expenditures. These costs could range from $2,500 to $4,000, depending on the personal lifestyle of the student. This makes it fairly expensive to be living on campus with Occidental. However, they have ample options for financial aid that may be of help to students. So, in general, Oxy offers a long list of financial aid and fee waivers to students based on their circumstances and can be regarded as cheap.