Nazareth College was founded 98 years ago in 1924 by five sisters of St. Joseph. Upon founding, the college was firstly situated in Rochester, New York. Its current location is East Avenue in Pittsburgh. In the early 2000s, the college required expansion and brought about 150 acres of land, which accounts for the massive size of the campus. Is Nazareth College Religious?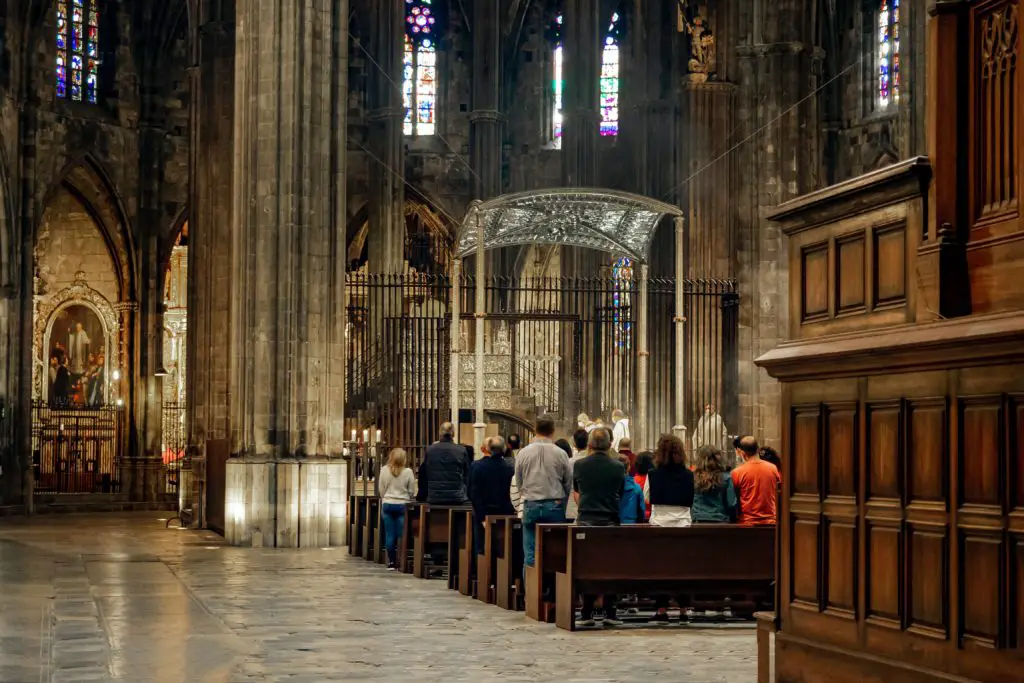 It is a private arts college with its first-ever class holding 25 female persons. However, over the years, they now have male students.
Nazareth College has no religious affiliation of any sort. They were linked with the Roman Catholic church as they were founded initially as a Catholic college, even doing business of land purchase with the Sisters of St. Joseph. In the 1970s, they became fully independent of religious affiliation and became co-educational. They have no particular denomination and no official faith.
Carefully written below is all you need to know about Nazareth College.
Core Values Of Nazareth College
Nazareth College has maintained a non-faith-defined connection with the Sisters of St. Joseph to honor their legacy. However, one of the core and most important values that Nazareth College upholds is Service. 
This is the DNA of the school. As a result of this, many students serve as Volunteers to render community service. This serves as part of the way to groom healthy relationships and cooperation.
A body shoulders the responsibility of enlightening students on the need to be resourceful and help out people who want to learn or volunteer for local organizations to impact local and global communities. The Civic Engagement Centre is primarily assigned with this task. Interestingly, a chunk of Nazareth College Alumni takes a regular and consistent part in community service. It remains one of the few schools to have received the highest and most coveted Presidential honor a college or university could receive for volunteering and civic services.
Campus/Location
Nazareth College sits on a 150 acres expanse of land. This land space accommodates 11 residence halls, a 2,200-seat stadium, and 24 campus buildings. 
Amongst these buildings is one of the first, oldest, and multi-use facilities which is the Golisano Academic Centre built just three years after Nazareth College was founded.
New York is well known for snow and cold to low degrees. To protect students and employees, many buildings on campus are connected by a network of tunnels.
Academics at Nazareth College
Nazareth College boasts of about 2,034 undergraduates and 789 postgraduates. Academics remain paramount for them as well. The mission of Nazareth college is to foster a life of commitment inspired by aesthetic, spiritual, and intellectual values.
To equip people to pursue productive careers. It uses a semester-based academic calendar. Nazareth College is divided into three core and well-organized schools and one college. They include:
1. The School of Education
2. The School of Business and Leadership
3. The School of Human Services and Health
4. The College of Arts and Sciences
Nazareth College offers over 55 undergraduate programs and 18 master's programs. These undergraduate programs are focused on liberal arts, maths and science, education, theatre, and health and human services. They also offer all levels of degrees ranging from baccalaureate to doctorate.
School Life Of Nazareth Students
With an undergraduate population of over two thousand persons, Nazareth College runs various sports activities.
It recognizes student-led organizations focused on building interpersonal relationships between students to the tune of over 50 dozen residence halls for housing on-campus students and offers a variety of unique vegetarian meal options. Yearly, half a million hours are invested into community service by the combined effort of all students.
Nazareth College also offers on-campus parking tickets to students and employees. All students must renew/register their parking tickets every semester, whereas employees must register/renew yearly.
Sports
Nazareth College has many sports activities, including track and field events. Given the physical nature of many sports, Nazareth college made a distinction for men and women to participate in sporting activities separately.
Women have a wide range of sports which include: volleyball, swimming & diving, golf, soccer, tennis, lacrosse, cross country, dance, softball, and basket; while men's sports include ice hockey, lacrosse, cross country, basketball, swimming & diving, soccer, volleyball and track, and field.
Nazareth College is also a member of many sports bodies such as the Empire 8 Athletic Conference, the United Collegiate Hockey Conference, and the National Collegiate Athletics Association's Division III.
In addition, over the years, Nazareth College has done tremendously well in the pursuit of its sport, winning many championships like the NCCA Division III Championship for three years and Molten Division III National Championship.
Nazareth College Alumni
Nazareth remains one of the few colleges that have a community service mentality. It boasts of a robust, very active, and influential alumni, with a bunch annually taking part in community services. Nazareth College accounts for over 30,000 alumni living all over the United States of America and dozens of other countries in the world.
Nazareth College Ranking
Following the US standard, Nazareth college falls into the top 382 schools. This ranking may not be as accurate as it was carried out four years ago.
Conclusion
Nazareth college remains one of the best colleges to attend. It focuses on raising leaders who are confident to resourcefully take on leadership positions, ask the needed questions, and impact their communities. This is aimed to be achieved through cooperative intellectualism, aesthetic and Civic values.
Frequently Asked Questions
1. What Is Nazareth College Known For?
Nazareth is readily known for encouraging education through experience through Civic engagement. This is also about rigorous core academic programs in arts and sciences. This has been the forte of the school college for many years long, and it is an identity that Nazareth college has.
2. Is Nazareth College A Party School?
Nazareth is not a party school. Some people might find this tedious or frustrating, but it all depends on their perspective.
3. What are Nazareth College Colours?
Nazareth College's logo is Purple and Gold. However, some people refer to it as wheat-gold color.