A college is a place that shapes and builds the personality and future of a person and enables one to face the fast-paced world and stand out. And if you can be in an environment that is supportive for personal growth and enriching your knowledge. In this article we shall see Is it worth going to Laney College?
If you wish to be in a place where you have a necessarily related environment to enrich your knowledge and skills, then Laney College could be a great choice.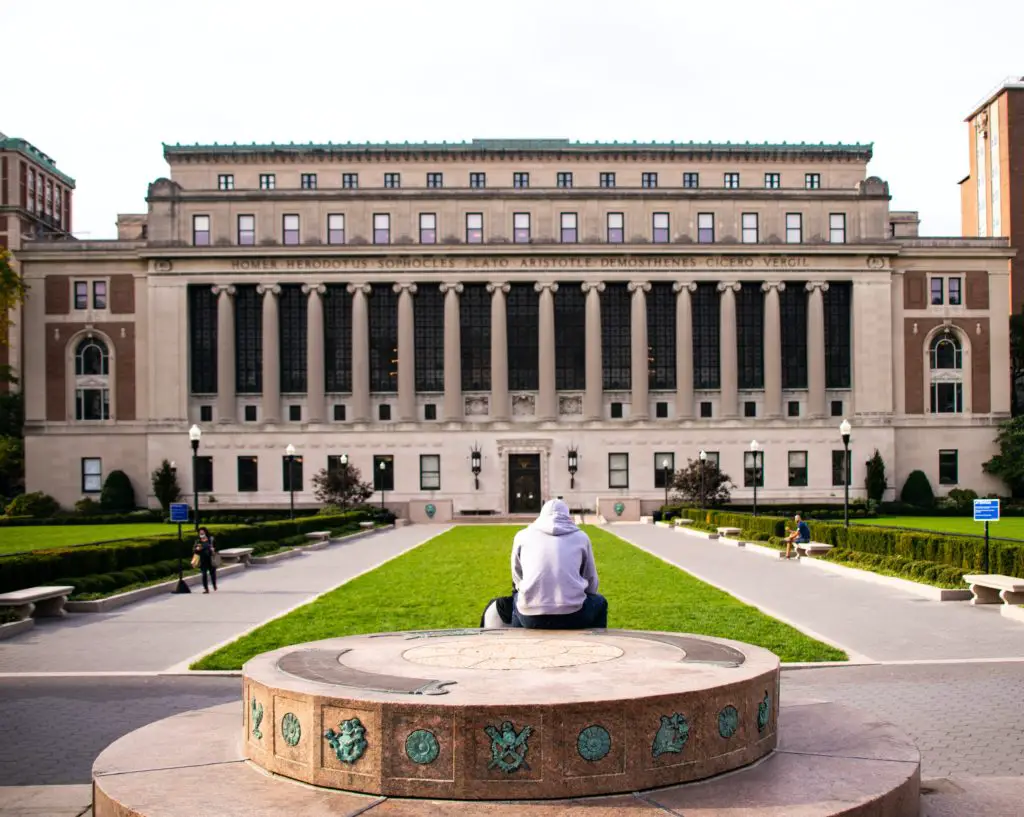 About Laney College
Established in 1927 and accredited by ACCJC, Laney College is the largest among four colleges in the Peralta Community College District.
Situated in the heart of Oakland, Laney College spreads over 60 km and is situated a few blocks from Lake Merritt.
Laney College offers a wide variety of courses starting with a vocational course to expand your skill or to earn an associate degree. The college offers different courses in popular fields like art, music, journalism, media, etc.
The college offers over 100 programs in liberal arts, science, business, and career technical education and 44 associate degree programs including 15  transferable associate degrees. Anthropology, Studio arts, Communication studies, Psychology, Philosophy, Sociology, Mathematics, Music, Social justice studies, Theater Arts, Business administration, English, and Economics are some of the popular  associate degrees for transfer programs
Why should one consider joining?
A special initiative is dedicated to offering students:
General Education courses:
This makes the students develop their values, knowledge, and skills to lead a well-balanced and disciplined life. Which will enable individuals to have successful careers.
Vocational Training courses:
In-depth training in theory to enhance their knowledge and practical applications of the studies are facilitated.
The college offers 2 types of vocational courses in wood technology underwood Technology department
1.  1-year certificate of completion (entry-level)
The Basic Cabinet and Furniture Making Program satisfy the needs of both students and employers by making sure that those who complete the two-semester program have a fundamental level of expertise. This two-semester program provides students with a basic level of expertise.
2.  2-year certificate of completion (advance level)
To add to the first year's curriculum Second year students will be given computer-assisted design and construction techniques with the help of courses like CAD/CAM. This helps set up modern cabinet shops and furniture shops.
English Courses for non-English speaking students
This course aims at developing students' overall English communication to enable everyone to make the best use of the place and the educational opportunity without any issues.
Education through Collaborative Work Experience
This provides a student to apply education in real-time employment situations. Where a student earns income, experience, and college credits. Where they can learn the practical application of theory.
Students Services at Laney College
Counseling
Students can avail of counseling services for career planning and transfer to four-year institutions, developing study skills by tackling academic problems.
Placement  Services
Students can avail services like resume preparation and evaluation, and interview preparation and can participate in career fairs and referrals to jobs and workshops. Students can avail the services after an appointment.
Financial support  
The college offers every student financial aid. Students need to submit a Federal Financial Aid Application which covers all programs including Federal Pell Grant, FWS, FSEOG ), and Federal Stafford Loan, as soon as possible as the processing will take some time. Early applicants will be given first consideration.
Library
Students will have access to a vast variety of books, study materials, and research papers in the library. Students can avail services like textbook collection, and copying machines. And research papers and book review reports are also provided.
Student Activities
Student Activities are given utmost importance in the college curriculum. Consultation with the Student Activities Advisor is needed to form new clubs. The clubs under student activity are an important medium to distribute important information. These clubs organize and manage events inside the campus. And make the college safe and fun.
Simultaneous Enrollment and Cross-Enrollment with Colleges and Universities
Students have an opportunity to schedule an appointment with a Concurrent Enrollment counselor and discuss the eligibility criteria for enrollment in some of the colleges.
Transfer Center
If any students wish to enroll in other colleges, the transfer center will help towards get into other colleges.
Health Services
This program is aimed to address the overall health of the community by offering services for one's physical, emotional, and social well-being, to increase their efficiency and capability to live to the fullest. Nursing assessment, emergency care, first-aid, emotional and physical well-being counseling, blood pressure assessment, condom distribution, and pregnancy screenings are some of the services offered.
Athletics
The college is home to champions and is a member of the Bay Valley Conference in several sports. Eligible athletes can be a part of a college sports team.
Taking care of Children
Limited and free childcare services are offered to full-time students.  
Disabled Students Programs and Services
 Students with disabilities will be given special attention so they can avail equal educational opportunities and can participate in the learning process without any difficulties.
How does one apply to  Laney College?
Eligibility  
Admissions are open to anyone above 18 years of age or who has a GED or earned a high school completion certificate.
Application Procedures
Applications are available  on the official website of Laney college. Students can visit  and apply.
Acceptance rate
With a high acceptance rate of 100% and low selectivity, Laney College makes it easy to get enrolled.
Conclusion
When you begin something and when you are going to invest your life in something, do something where you can put your heart totally and 20 to 30 years from now, when you look at it, it still makes you happy that you took the necessary steps to achieve. Because no college or university can guarantee you success, it's your willingness and determination that takes you to the heights. And if you can choose the right college you can upgrade your skills by nurturing them and expanding your knowledge every day. Making it a part of your life  makes your learning beautiful and enriching.
FAQs
The Laney College was named after whom?
Ans. Laney College takes its name from Joseph Clarence Laney. 
How many players from Laney College went on to play in the NFL?
Ans. Laney has produced about 20 NFL players under Beam's leadership. The Eagles are 2018 CCCAA winners.  
Is Tommy  Wiseau a  student of Laney college?
Ans. Tommy Wiseau received his degree in psychology from Laney college.