Fashion is a very simple word with an extremely large impact on our lives. The phrase "dress to impress" should not be trifled with as a lot of individuals largely including students, take it quite literally. A lot of things matter when it comes to what we wear, some people want to look classy, sexy, professional, or mature. For others, they would never be caught dead putting on the same outfit twice, or at least consecutively, or the same clothes they had as children. Does this mean that If you wear high school clothes in college is weird?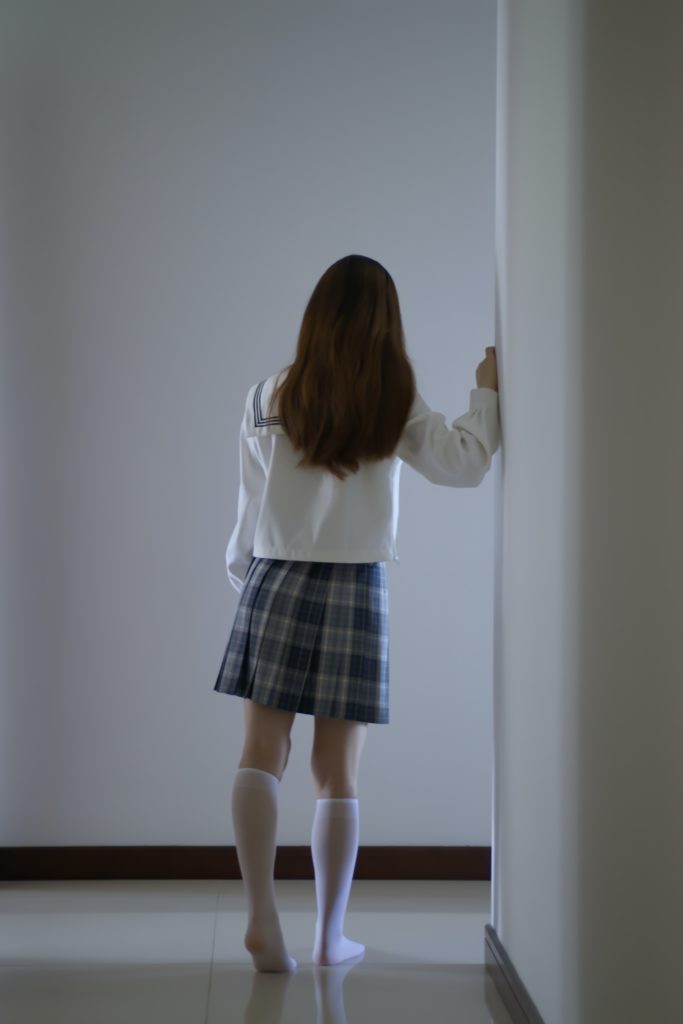 Is It Weird to Wear High School Clothes in College?
This largely depends on your person, but generally, no it isn't weird to wear high school clothes in college. You can spice up your high school outfits for college. Let's take an in-depth look below.
High School Fashion
For high schoolers, fashion is a very important part of the high school experience. It "defines" their status, and determines if they get into the IN crowd. Since it's a smaller setting than college, people notice what others wear, so being at the top of the game is of utmost importance.
Some of the popular fashions among high school students include;
Leggings
Ripped jeans
Mom Jeans
Sweatshirts
Boots
White sneakers
Nike
Crop tops
Shorts
Mini skirts
College Fashion
There isn't necessarily a disparity in fashion, but heading into a new, advanced, larger environment could demand a more advanced sense of style. So, what are college students wearing today?
Plain Tees
Jeans
Midi dresses
Hoodies
Matching sweats
Pants
Little black dress (LBD)
Loafers
Sneakers
Formal wear, etc.
How to Spice Up Your Wardrobe for College?
Some freshmen throw out their high school clothes and get an entirely new wardrobe. Others, keep some of their old stuff but manage to style it up enough to give it a trendy new look. If you're wondering how to spice up your wardrobe, here are a few tips below.
Don't Throw Redeemable Outfits out
On some occasions, all that's needed to make the perfect outfit is that blazer or crop top that was thrown out a while ago. Just because that clothing doesn't fit into your wardrobe at that point does not make it irredeemable, there might just be used for it someday.
Dresses:
For girls, dresses are a must-have, if that is your style. Pairing that dress with cute boots or maybe white sneakers would give the outfit the edge it needs. Invest in different types of dresses, mini, midi, maxi, etc.
Shirts:
Shirts might seem formal, but if paired with the right bottoms and footwear, they could be the perfect casual look.
Jumpsuits:
Jumpsuits are a great addition to every girl's wardrobe. It's mature, classy, and most importantly, extremely comfortable.
Skirts:
In college, outfits can be a bit more advanced and fun. Midi skirts, maxi skirts, and flared skirts can be paired with crop tops for a fun look.
Categories of Personal Style
Bohemian Style:
Bohemian style, also known as Boho-chic is a unique fashion style. According to the Oxford dictionary, Bohemian means a socially unconventional person who is involved in the arts. Someone with a bohemian style views fashion as art, and their body as the canvass. It is a relaxed, unconventional, and expressive fashion sense which includes a lot of natural material and earthy shades. Someone with a bohemian style would usually wear, gladiator sandals, brown fringe bags, boho print kimono, printed maxi dresses, boho print maxi skirts, flared jeans, etc.
Casual Chic:
This fashion style defines people who do not want to try too hard but still want to look fashionable. It includes the perfect blend of casual and trendy to create the perfect outfit. This style consists of blazers, well-fitted jeans, tees, tank tops, maxi skirts, shift dresses, animal prints, and a neat hair-do.
Preppy Fashion:
People in this category usually come off as well to do, upper class, or conservative. The fashion style is neat, understated, and often includes expensive clothes. Preppy fashion is rare, but still quite popular, would make for a great statement outfit at college. A preppy wardrobe would include, asymmetrical mini-skirts, plaid tennis skirts, button-downs, Mary Jane shoes, varsity jackets, blazers, khakis, loafers, high knee socks, classic jewelry such as pearls, etc.
Gothic Fashion:
This is a unique, bold fashion statement common among people with a unique lifestyle and taste in music. It is recognized by dark colors, and mysterious characteristics, and are often genderless. A gothic wardrobe would include, vintage dresses, mesh, corsets, velvet, organza, leather, taffeta, lace, denim, boots, celtic crosses, etc. The gothic fashion style would be unique in college.
Tomboy Fashion:
Tomboy fashion is an expressive fashion style that includes masculine clothing, and comfortable clothing with looser cuts. It is a common trend today for a lot of girls who prefer the laid-back style, and do not like "trying too hard". A tomboy's wardrobe would usually include, hats, ties, jumpers, button-up shirts, boyfriend jeans, coveralls, dungarees, caps, ripped jeans, graphic T-shirts, etc.
Conclusion
In summary, wearing high school clothes to college is not weird and would not make you a social outcast. With the tips above, you can identify your style, or if you want a change of style, you can check what suits you best.
Frequently Asked Questions
What are the best college outfits to look simple and smart?
Outfits in the casual chic and smart casual would be essential to you. Try outfitted jeans, tanks, blazers, and some cute dresses.
What kind of clothes would make me look decent?
Clean clothes, weather-appropriate clothes.
Other students dress casually, is it okay for me to dress up?
Yes, as long you're comfortable and it makes you happy then go for it.
Is it okay to repeat clothes in college?
Yes, as long as they are clean, you can wear them as often as you like.