An Ivy League college is a prominent member of the eight universities in the north-eastern part of USA, consisting of Yale, Harvard, Princeton, Columbia, Dartmouth, Cornell, the University of Brown and Pennsylvania. These schools are recognized for their vast and incredible admission process and propitious career opportunities for it's students. In this article we shall see if Davidson is an Ivy League College?
Davidson is not part of the Ivy League college, however, it is a selective, prestigious and liberal arts college in Davidson, North Carolina, USA.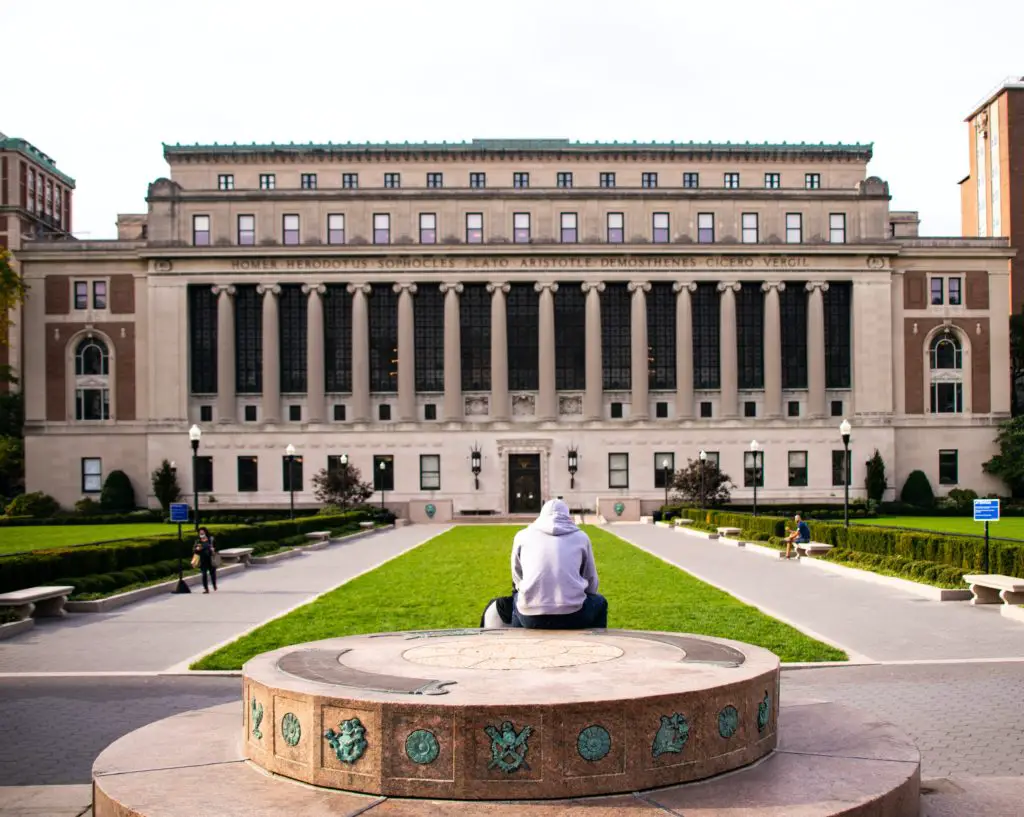 A brief history of Davidson college.
It was built in 1837 by Presbyterians. The college provides various program including African Studies, Art, Biology, German studies, Political science and Theater Arts amongst others.
Moreover, 70% of the class is not up to 20 students. It is currently ranked #1 in the south on Forbes and also #22 overall best college in the nation on Forbes. It is currently ranked #13 in the US News and Liberal Arts College lists.
Requirements Needed To Become A Student Of Davidson College
AN AVERAGE GPA OF 3.93.
SAT AND ACT REQUIREMENTS.
APPLICATION REQUIREMENTS ( Extracurricular essays and Letter of recommendations).
An Average GPA of 3.93
  At Davidson College you are required to be at the top of your game academically, straight A (s) is highly recommended. Difficult courses such as AP (Advanced placement) or IB (international baccalaureate) should be included in order to prove your receptivness for college level academy.
If you are currently a  senior and your GPA is less than 3.93 you will need to sit up and also try to work harder while taking your SAT or ACT.
SAT And ACT Requirements
Every college has different requirements for standardized testing, in order to submit an application to Davidson College  SAT or ACT Tests must be taken.
Davidson College SAT Requirements.
The SAT is a multiple-choice, pencil-and-paper test created and administered by the College Board. It was created to measure a high school student's alertness for college, and provide colleges with data point which would be used to compare all applicants.
The average SAT Score Composite is 1372 on the 1600 SAT Scale. Davidson College has a Super Score Section which means you can choose which SAT Test you want to send to the school. Then the application readers will consider your highest section score across all SAT set dates you submit.
Davidson College ACT Requirements.
American College Testing is a standardised test, whereby, students who are seeking admission to undergraduate programs in USA and Canada have to take. The ACT exam was created to assess candidates' written, mathematical, verbal, and scientific abilities.
The average ACT Score at Davidson College is 31, which requires a strong competitive ACT scores amongst Students. Unlike SAT, Davidson College doesn't apply the Super-score policy but you can send your single best ACT Score. Proper preparation should be made so as to target a very high score of atleast 31.
Application Requirements.
 Davidson College requires an application and other core information such as extracurricular essays, letter of recommendation (3), electronic application and also make a payment for your application fee amongst other expenses.
Optional requirements: SAT And ACT Writing Sections.
International Application
 Students who are not from USA or Student in which English is not their first language, are expected to possess and also demonstrate a high level of communication skills, which is very important in order to thrive and excel in Davidson immersive educational environs.
 To achieve this, a distinctive result from TOEFL, IELTS Or Duolingo's English Test must be submitted.
Why Davidson is a Better Option?
 At Davidson College they believe in promoting human instincts, a disciplined and creative mind.
You will be placed in an inclusive community of Scholars who are smart, goal driven and kind.
It encourages critical thinking, projects hard work and cultivates enduring relationships.
It endows one with the ability to think, a good networking community and a mental challenge that will make you to act smart and fast.
A prestigious college with the abilities to bestow upon you the ethics for good leadership skills.
Being a student of Davidson college, you get to enjoy the benefit of the working class environs because it is said to be a College for Elites.
Conclusion
Davidson College is one of the strongest and selective liberal Art colleges in the nation and the world at large. It is also one of the collection of institutions referred to as the "Southern Ivies". The acceptance rate at Davidson College is approximately 20%.
 The acceptance rate is quite low due  but your personal chances of acceptance depend on the strength of your profile, as stated previously your chances of gaining admission is a slim chance but with a strong GPA and an incredible result from either SAT or ACT Tests, a good recommendation, an excellently written essay you are more likely to be admitted into Davidson College.
FAQ
Is it possible to get a Scholarship into Davidson College?
Yes it is; Davidson college offers quite a number of scholarships to those who have demonstrated an extraordinary level of potentials and also contribute to the vigorous learning community.
It also offers merit scholarships to students who have completed a significant and remarkable piece of work
       This offer is also open to international students.