To know is college free in Ireland for American students….Read on this article…!
Want to study in a place full of lush green nature and has quality education along with a rich culture? Well, Ireland is the place for you! One of the most popular destinations for international students, Ireland attracted around 32,000 international students in 2021 with American students being the highest share of international students! So you've chosen Ireland as your destination of study, but you wonder if college is free in Ireland?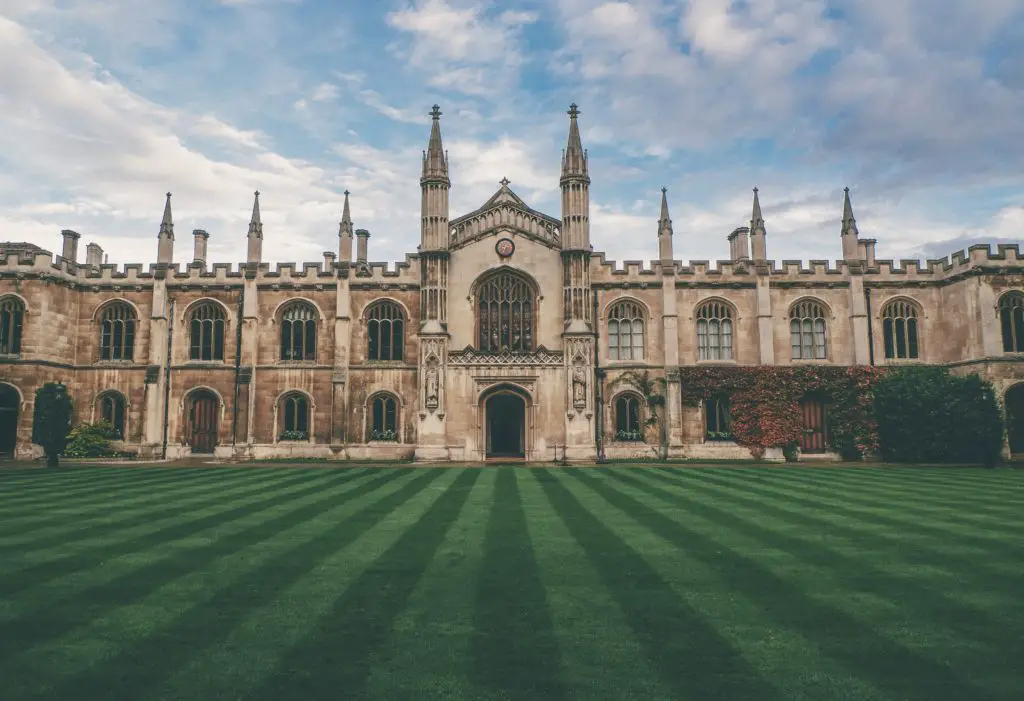 Is college free in Ireland for American students?
Ireland provides undergraduate degrees for free in public universities to citizens from Ireland, Switzerland, and EU/EEA nations, with the expenditure spent by the Higher Education Authority (HEA). But not all courses are free. Postgraduate courses however are not free and a fee is expected. But American students can still study college in Ireland for free.
How To Study In Ireland For Free
1. Get Involved in both academics and extracurricular activities.
2. Scholarships
3. Attend affordable universities
1.  Get Involved in both academics and extracurricular activities
One thing that universities in Ireland prioritise for international students is a good track record of Academic GPAs and in some cases, extracurricular activities and leadership skills. Most Irish universities accept a 3.0 to 3.75 GPA for American students in combination with an SAT score of 1090 or an ACT score of 22.
So you must be ardent with your academics from the beginning itself. However, if you don't meet the threshold for scores then fear not, as extracurricular activities demonstrate your leadership qualities, which is another virtue Irish universities require. Imagine if you're able to score well in academics as well as have a good record in extracurricular activities, your chances of getting selected for Ireland increase vastly.
Another tip that is vital for you to get selected for Ireland is preparing your college applications early on as the applications will have to go through a 10-step screening called the National Qualifications Framework (NQF) to know how fit you truly are for the program. Remember, the early bird catches the worm!
2. Scholarships
Along with exceptional grades, Ireland offers around 200 scholarships exclusively for American students! And the best news is that some of these scholarships offer 100% coverage for financial assistance. Sites like wemakescholars.com reveal the list of scholarships for American students along with the courses and universities or institutions offering it. Some of the most popular scholarships in Ireland for international students are:
1. Ireland Government Scholarships
2. Central Bank of Ireland Undergraduate for International Students
3. NUI Galway International Scholarships for International Students
4. Walsh Fellowship
5. Fullbright Scholarships
6. Erasmus+
7. Government of Ireland Postgraduate Scholarship
Some universities additionally have scholarships specific to citizens of that nation. In the case of American students, the universities offering it are:
1. Trinity College Dublin
2. Dublin City University
3. University of Limerick
When it comes to American students, scholarships are ample enough since Americans are the most popular international students in Ireland and the Irish government has laid down several attractive scholarships for Americans to take advantage of.
3. Attend Affordable Universities
Fortunately, if everything seems against you, it will be comforting to know that Ireland is one of the more affordable nations to study in Europe. With several universities having extremely affordable tuition fees (combined with scholarships or grants), any American student with a dream to study in Ireland will be able to benefit from it.
Some of the universities that are extremely affordable in Ireland are:
1. St. Patrick's College (4,500 Euros annually) 
2. University College Cork (10,000 Euros annually)
3. Dublin Business School (5,000 to 7,000 Euros annually)
4. University of Limerick (1,200 Euros annually)
5. Cork Institute of Technology (12,000 Euros annually)
6. Griffith College Dublin (12,000 Euros annually)
While studying in Ireland is not entirely free as students have to pay for their visas and other living expenses, there are several options available for American students to fulfil their dreams and study in Ireland and participate in the curriculum of a nation that boasts of all of its universities in the top 3% of educational institutions globally with several research fields ranking in the top 1% on earth! 
To tackle high tuition fees and other costs, the government of Ireland invested more than 11.1 billion Euros to provide education to both Irish students as well as international students. What more would one want as a student? Now that you've got a gist of it, go ahead and fulfil your dream to study in perhaps the world's luckiest country!
Frequently Asked Questions: (FAQs)
1. How many courses are offered in Ireland?
Ireland offers around 5000 courses across several undergraduate and postgraduate streams. 
2. What are the top 10 courses studied in Ireland?
Among the 5000 courses offered in Ireland, the following are the top 10 courses in Ireland studied by both local and international students:
1. Data Analytics
2. Business Analytics
3. Data science
4. Medicine
5. Cyber Security
6. Computer Science
7. Cloud Computing
8. Investment Banking and Finance
9. Pharmaceutical Sciences
10. Construction
3. How long will it take for an American to adapt to Irish Culture?
One of the reasons for Ireland being a popular study destination among American students is that there is no language barrier as English is the language spoken in a majority in both nations. The other reasons are that most Irish people are extremely warm, friendly, and welcoming of American citizens. 
Many Irish people will even try to make you laugh to make you comfortable with their culture. Apart from that, the laid-back and jolly culture and lastly, the ease of travelling in Ireland and countless opportunities to travel to mainland Europe make it one of the top destinations for American students. 
4. How long does it take for an American to get a student visa for Ireland?
The time varies between 4 weeks to 8 weeks to get your visa. It's recommended to apply for your student visa as soon as possible so as to prevent any late arrivals that could thwart your journey to Ireland.
5. What is the cost of a student visa for Ireland?
The cost of the student visa is extremely affordable at around €60 ($63.83)