To know is college free for the disabled….Read on this article…!
The cost implication of getting a college degree in the US is quite high for an average student but it can be more challenging for people with disabilities, since they may be unable to fund their education because of their conditions. In addition to tuition fees, extra expenses for a college student include accommodation, transportation, books, feeding, and other daily expenses. This has led to many inquiries about free funding and other sponsorships for people with special needs, to help alleviate the financial burden of attending college in an attempt to further their education.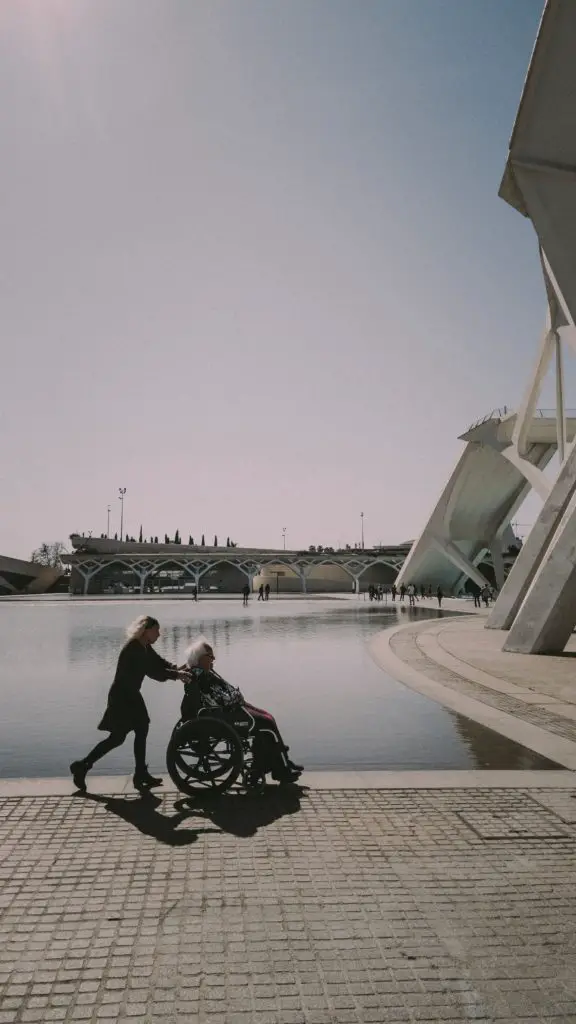 Colleges in the USA do not provide free tuition based on disabilities, therefore disabled students are expected to pay full college fees. This can be a result of the exclusion of colleges from the Individualized Education Program (IEPs), hence they are not mandated to provide subsidies and free education to students with disabilities. 
Is College Accommodation Free for the Disabled?
College accommodations, on the other hand, do not require extra cost for students with disabilities, but students may be necessitated to provide important documents verifying their disabilities, or register as a student with a disability to be eligible for free accommodation. However, people with disabilities can apply for financial aid and scholarship schemes within and outside the school to fund their education. 
How to Get Access to Sponsorship and Other Financial Aids 
The following steps highlight how students with disabilities can get access to sponsorships and other grants. 
Apply for Federal Students Aid.
Join a Student Organization in the United States.
Find a State Vocational Rehabilitation Centre.
Apply for State and Campus-based Programs.
Apply for Scholarships and Awards.
Federal Students Aid
Federal Students Aid is a financial aid given by the government to eligible students, and it includes loans, grants, and work-study placements. Application for this financial aid is free, and eligibility lies upon being a citizen of the U.S and verifying completion of high school. Requirements for the registration of FAFSA are: 
Name 
Date of Birth
Address Information 
Your Financial Information 
Parent/Guardian's Financial Information such as monthly Income, number of dependents, and so on. 
Examples of FAFSA are: 
Federal Pell Grants which are available to undergraduates alone.
Direct subsidized and unsubsidized loans.
 Federal work-study which enables students with disabilities to work while in school.
Student organizations in the United States 
There are several student organizations in the United States for students with disabilities, one of which is the National Disabled Students Union. This avenue will help students with disabilities network and connect to the right sponsorship opportunities, provide valuable information on the type of grant to apply for, and also help students understand the application processes. 
State Vocational Rehabilitation Centers
These centers assist people with disabilities to secure employment. They help disabled people through the process of securing a job and maintaining the job. Students with disabilities can take advantage of this, as the services of these centers are designed to fit individual needs. Money earned can be used to supplement their finances through college. 
The nearest state vocational rehabilitation center can be located by visiting www.parac.org/svrp.html.
Apply for State and Campus-based Programs
Almost every state provides financial aid in the form of grants and loans. A college financial assistance office or a high school guidance counselor can provide more details and information. Campus-based programs are operated by specific colleges that provide financial aid, particularly for disabled students. 
Get information on state agencies in your state that provide financial aid for higher education index. 
Scholarships and Awards
Scholarships and awards are monetary rewards given to students based on their accomplishments, hobbies, background, or other factors. There are general scholarships and awards available to the general students, and there are specific scholarships for students with disabilities. Scholarships are available from a variety of professional companies and social groups. Examples are: 
1800wheelchair.com Scholarship 
AG Bell College Scholarship awards
Beth Carew Memorial Schorlaships
Google Lime Scholarship Program
CAPED General Excellence Scholarship
Cleft Palate Foundation Scholarships
Foundation for Science and Disability Student Award Program
Gabriel's Foundation of Hope Scholarships
Disabled War Veterans Scholarships
Incight Go-Getter Scholarship
John Weir Academic Scholarship
Lilly Reintegration Scholarship
JCS Newhoff Scholarship
Kristofer Robinson Scholarship Fund 
Travelers Protective Association (TPA) Scholarship Trust for the Hearing Impaired 
Wells Fargo Scholarship Program for People with Disabilities 
Criteria for Eligibility
Scholarships are for students with disabilities with proof of disability.
Students must be US citizens that are enrolled in or have been accepted for either full time or part-time in an accredited university in the US.
Some scholarships are accessible for intending students.
Some scholarships are particular to a specific field of study.
Some applications are merit-based and may require additional essays.
Students are advised to check with their parents' employers, local groups, their high school guidance counselor, their college or university's financial aid office, the department chairman at their chosen institution, and college or local library as a first start in their scholarship hunt.
As an intending student, you shouldn't be discouraged to pursue a college degree, having confirmed that college isn't free for the disabled. There are many financial opportunities available to students with disabilities, and following the steps in this article will guide you through them and ease your stress. 
Frequently Asked Questions
How Much Does It Cost to Fund College Education in the US? 
Tuition costs range from $9,000 to $40,000 (USD) each year, depending on the university and the field of study. Additional costs will include daily expenses, lodging, transportation, health insurance, feeding and books.
What are the documents required to prove disability?
Required documents may vary depending on the type of aid you're applying for. Medical examinations and reports are mostly requested but sometimes, a written report from the disabled students may suffice. Interviews and tests are also carried out by the college or sponsors. 
Which other associations are available to disabled students in US?
We have Mobility International USA, MUISA, which is a non-profit organization for disabled people in Eugene, Oregon, USA.  
There is also the Association on Higher Education and Disability, AHEAD. Another notable association is the American Association of People with Disabilities.