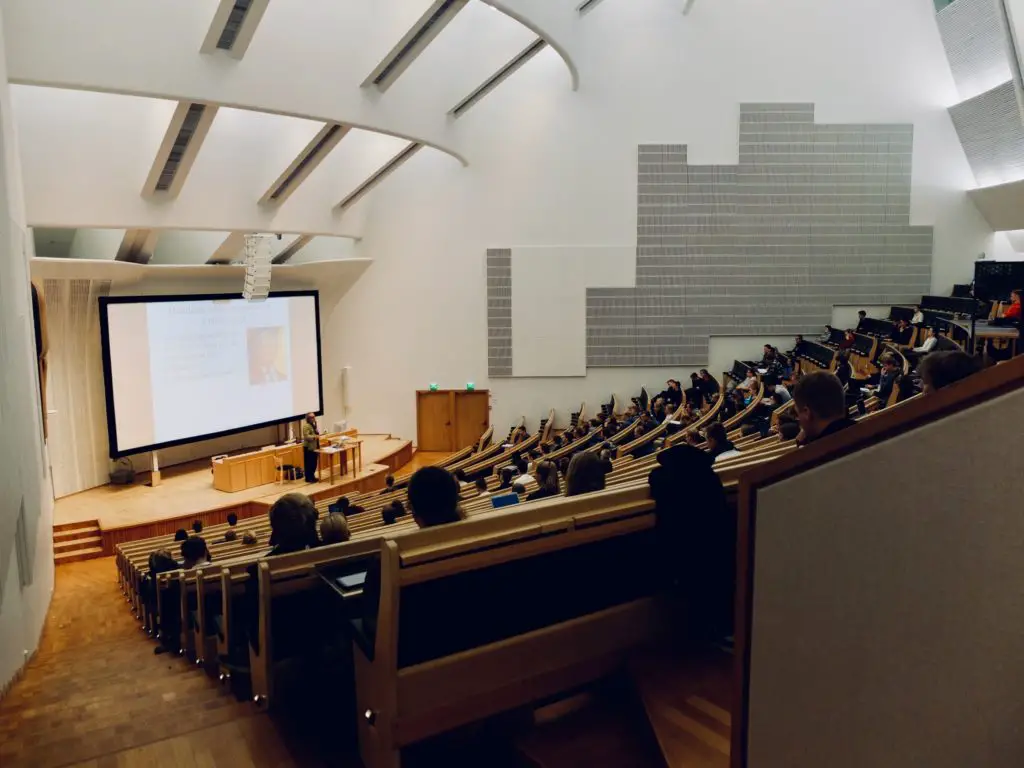 Education is a necessity in today's generation. Everyone in the world, regardless of their caste, religion, gender, ethnicity, or irrespective of background deserves to get a proper education. And by meaning an education that is accessible to all, we mean free education. Today, most countries in the world seek to provide basic education to all people. One among them is Hong Kong. Hong Kong is a Chinese special administrative region having residents of almost 75 million and the education system is pretty advanced in this region.We will see is college free in Hong Kong or not in this article.
The education system in Hong Kong is adapted from the United Kingdom education system which provides mandatory and free education for primary and secondary school students, that is, it is compulsory to grant basic education in Hong Kong. 
The School Education System In Hong Kong
There are two types of schools in Hong Kong; public and private schools. Almost all the public school in Hong Kong teaching from grade 1 to grade 12 is fully government-funded and free. There are very few public educational institutions that provide education by charging a considerable amount as a fee. But the education there is vast and stressful. They cover a lot of things in their syllabus. While private educational institutions do not provide free education to the students. They are not government-aided and it takes students to pass their entrance exams to get into these institutions. The education in private schools is much more student-friendly and stress-free. 
The syllabus in private schools is condensed than the syllabus in public schools. Private schools give a western style of education where the quality matters more than the quantity of the study material. Public schools encourage students to learn beyond their ability and provide vast knowledge on many things. Students are also trained for the entrance exams of colleges and other universities in both public and private schools.
Once students complete their secondary education, they are expected to write an entrance exam to get into different colleges and universities in Hong Kong according to the course they PREFERRED. 
Higher Education System In Hong Kong 
For undergraduate degree:
Colleges and universities are somewhat similar to school education in Hong Kong. There are many options for undergraduate and postgraduate degrees. The undergraduate degree lasts for 3 to 4 years. The cost required to study for an undergraduate degree is lesser than that of a postgraduate degree. Some colleges are government-funded. The native people pursue their studies free of cost meanwhile international students have to pay the required amount fees to pursue their undergraduate and postgraduate degrees in Hong Kong. The local college in Hong kong cost significantly lesser than most universities but not free. When it comes to international students who wish to pursue their studies in Hong Kong, the cost of studying is very high, they have to pay huge sums of money even for a normal undergraduate degree.  
For postgraduate degree:
But in postgraduate degree, the cost is even higher. The government-funded colleges provide education at a considerable rate to international students. For the native students, the education in college in Hong kong is mostly free of cost. They just have to pay the application fee which will cost around 350 HKD. 
Some Institutions also provide scholarships to international and native students to get their undergraduate and postgraduate education at a considerable rate. The main requirement of students who wish to pursue their higher studies in the colleges and universities of Hong Kong is the efficiency of the English language. The mode of communication in these universities will be in English and students have to give their tests in English. For the students who want to take an undergraduate degree should have their completion certificate of secondary education and students who aspire to take a postgraduate degree should have the completion certificate for their respective undergraduate courses.  
Affordable Universities In Hong Kong 
Hong Kong Shue Yan University: it is one of the cheapest and the oldest universities in Hong Kong. It provides education in subjects like business administration, economics, social work, and psychology.
The Open University of Hong Kong: is also known as OUHK. It is a university having 6 units under the department of business and administration, department of science and technology, department of nursing and health studies, department of language and communication, and others.
Hang Seng University of Hong Kong: it is also considered one of the cheapest universities in Hong Kong having bachelor's courses in business, science, humanities, and master's courses in strategic communication, global supply chain, translation, etc.
City University of Hong Kong: according to the world university ranking, it is the 15th in Asia. This is also considered an affordable university for students pursuing subjects like business, engineering, veterinary medicine, and liberal arts. 
Chinese University of Hong Kong: this university specializes in the field of science courses like biomedical sciences, earth sciences, information sciences, and several other subjects like economics and finance. It is considered the third best university in Hong Kong. 
The Education University of Hong Kong: this university is also known as EdUHK University. EdUHK University is one of the universities subsidized by the government of Hong Kong. It specializes in subjects like liberal arts, social sciences, and humanities.
Lingnan University of Hong Kong: Lingnan University offers over 19 undergraduate degrees in the field of arts, business, and social science. 
Conclusion
In today's world where education turns out to be one of the important factors in all the sectors of life, providing education to every single individual is given the utmost importance. The smooth communication, business, travel, and negotiation of people in and around the world can only happen through proper education. Education is the only way to uplift society and break all the old conventions and stereotypes that occur around us. Providing free education not only develops a country but develops the whole world. Today we see vaccines against the coronavirus. This would have been impossible without education. Therefore, all countries need to bring out several schemes that will educate and up bring all the vulnerable sections of the society to a better tomorrow.