Birla Institute of Technology and Science, Pilani abbreviated as BITS Pilani, is a private university in Rajasthan, India. It is mainly an engineering college but many other higher education studies are also available here. It was first established in 1964. BITS Pilani opened its international branch in Dubai in the year 2000 and became the first Indian college to have an abroad campus. Other than Dubai, it has expanded its campus to three more places in India: Hyderabad, Mumbai, and Goa. It is one of the top colleges in India and has ranked 7th among all the engineering colleges in India. In 2020, it was ranked 27th among all types of colleges in India and 175th in Asia. BITS Pilani is considered to be a very good and prestigious college, especially in engineering. It remained on the top of the list year after year among engineering colleges in India. Bits Pilani is taken as a good college because of its great impact in the fields of academics, social activity, research, and corporate.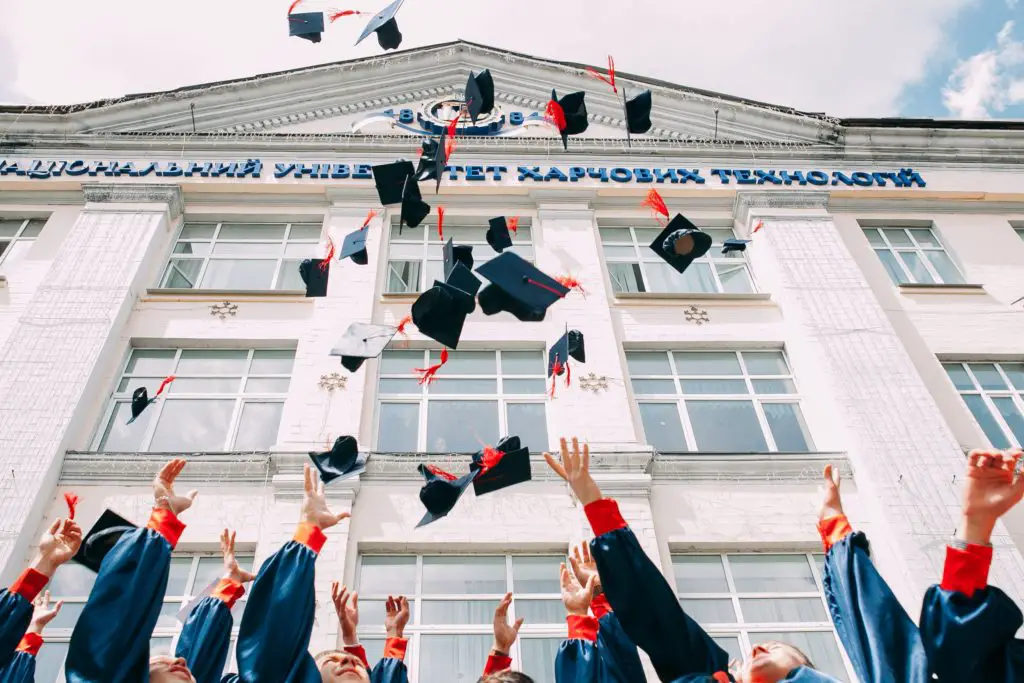 Factors that make BITS Pilani a good college-
There are a few factors that make BITS Pilani an attractive choice for many students which are described below-
Campus life-
The campus life of BITS Pilani is amazing. The best thing about this college is that there is a zero percent attendance rule which makes students feel free and can be innovative in their work. Since there is no pressure on attendance that doesn't mean students never take classes. It is their choice and decision on how to properly utilize time. In almost all colleges, students have to fulfill their minimum attendance. 
They have to attend classes that they don't feel necessary and could prove to be a waste of time but in BITS, it is the student's decision on which class to take and to make use of their spare time in recreational and innovative activities that make them responsible and confident in life. The hostels provided have almost all the facilities with wifi, chair, table, and beds. The campus provides a huge space for walking in the evening, sitting and chilling with friends. Various types of sports are provided along with the gym for the fitness freak.
A supermarket is there on the campus to buy essentials and the most amazing 'All Night Canteen' (ANC) is also present where you can sit all night, having food and enjoying the night. There are various places on the campus to wander. Students on the campus can make this isolated place a very much happening place with the support of the ambiance provided.
2. Education system- 
BITS Pilani recruits students based on its admission test 'BITSAT' which is not so easy to crack and thus efficient students can be found in the college. 
The college has a very high standard education system and gives many academic flexibilities-
It has a 'dual degree' scheme which allows students to work for two years concurrently.
The content of the study is reviewed every day so that discoveries and technologies should not be missed and keeps pace with daily updates.
At the beginning of the semester, the scheme of the complete semester given to the students and the daily study program is kept well organized.
In the undergraduate program, the first two years are devoted to developing fundamentals in science and mathematics, and all the exam papers are given back to students after the evaluation.
An industrial training program is included in the course which is done by almost all the students in their final year to get some experience.
Students get a grade for each course and get a final CGPA at the end out of a scale of 10. 
The college organizes lectures from famous personalities in the required fields and has recruited professional faculty in every area. 
3. Extra-curricular activities-
The college provides many extra-curricular activities for the overall development of the student-
Various clubs have been operated in the college like Dance Club, Music Club, Photography Club, Live poet's society, BITS n Bytes computer Club, Astronomy Club, and artificial intelligence club. All of these provide recreational activities for students.
The college has a 'Student's Activity Center' that is known to be the center of all activities in the college. Various groups and organizations like The Linux User Group, the BITS Alumni Association, the Centre for Entrepreneurial Leadership, the BITS Embryo initiative, and the Centre for software development have completely been run by students with responsibility.
To develop communication skills, the college has made it mandatory for every student to participate in group discussions and class presentations.
4. Placements-
Placement is the top criteria that every student looks for while applying for the college and BITS Pilani has remained on the top every year for its placements as above 90% of the students get placed every year. In the 2022 placements, 975 students got job offers and more than 70% of the students got placed which is a great number. The highest CTC in 2022 stood at INR 1.33 CPA, and the average CTC was 28.99 LPA. The top companies that recruit students from the college are   Walmart, DE Shaw, Microsoft, and Service Now.
Top events in BITS Pilani-
Every year, three main events take place in this college-
OASIS-
It is the oldest cultural festival not only in BITS Pilani but in India. It took place in October every year. This event is organized by the students of the campus and is one of the biggest fests in India. Many people from different states come to join the fest. Various events like Comedy, Music, Literature, Fashion, Dance, and Drama are prepared.
2. APOGEE- 
A Professions-Oriented Gathering Over Educational Experience (APOGEE) is an Academic and largest Technological festival in the country. It took place in February every year in BITS Pilani.
3. BOSM-
BITS Open Sports Meet (BOSM) is one of the biggest sports fests in the country, managed by the students of BITS Pilani. It is a four-day festival and is held in September every year.
Conclusion-
It can be concluded that BITS Pilani is the top college not only in terms of academics but other activities also. Foreign students can also apply to this college. A great mix of academics, sports, and cultural activity at a top-notch level makes this college the best option for students. Of all the four branches of it, BITS Pilani is considered to be the best branch.