Berkeley established in 1931 and accredited by the Middle States Commission Of Higher Education is a for-profit college. Berkeley has campuses in New York, and New Jersey and also online. They offer undergraduate,  postgraduate, and certificate courses. With more than 3600 undergrads last noted as of fall 2022, Berkeley ranks very high on the Bachelor's degree program credibility both online and offline. The college has a New York City Campus in Midtown Manhattan, and three campuses in New Jersey (Newark, Woodbridge, and Woodland Park). Admissions at Berkeley College take place for the fall and spring semesters every year. The international population at the institution is represented by ovBachelor'sntries all around the world.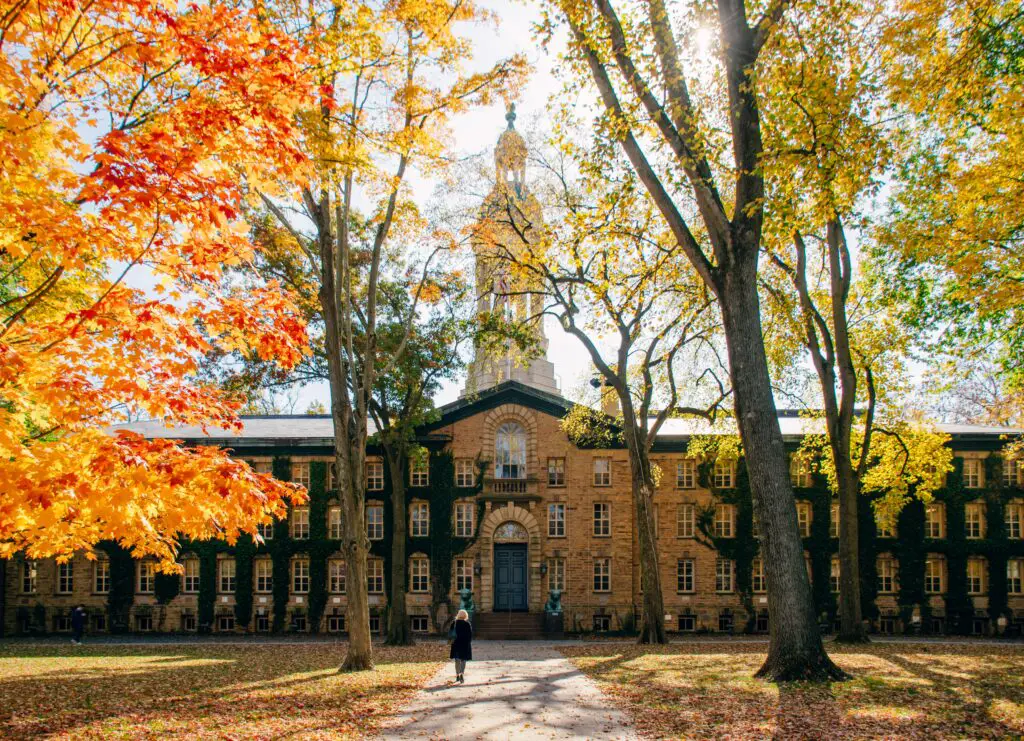 Is Berkeley College a good college?
Berkeley college with its amazing ranking of 51/100 in QUEUE, is one of the top colleges ranking in the subject in 2018. With several exciting online new programs in Academics, they take basketball and soccer teams as well. Berkeley also provides national scholarship opportunities so it's safe to say that Berkeley is indeed a great college.
Programs and Rankings
With a 94% acceptance rate and the admission that lines up for 2023 fall with a deadline on August 30, Berkeley has always been on the A-game in the department of Academics with a 32% of 4-year graduation rate. With a 15:1 student/faculty ratio, Berkeley focuses on every student intensively. More than 89% of classes have fewer than 20 students in each class. Some of the best and most popular courses provided at Berkeley are Criminal Justice/Law Enforcement Administration; Business Administration and Management, General; Health/Health Care Administration/Management; Registered Nursing/Registered Nurse; Accounting; Graphic Design; Marketing/Marketing Management, General; Fashion Merchandising; Legal Professions and Studies, Other; and Computer/Information Technology Services Administration and Management, other.
Student Satisfaction 
The average retention rate at Berkeley is 59% which indicates student satisfaction. Berkeley has a diverse distribution of students with 75% of female students and 56% of minority enrolments, about from event ethnicities around the world. Both Urban and Suburban campuses of Berkeley offer a beautiful environment to study. The college is equipped with all the latest technology and tools that help students to excel in their respective fields. The campus also provides both exclusive and mixed-gender dormitories for different students.
Perks of Berkeley
Even though Berkeley is not as competitive as any Ivy League college still it's very difficult to get into Berkeley if you are not academically brilliant. For those who are, Berkeley provides a great scholarship program for students with humble backgrounds. For an average student, the tuition is 15k $ annually, and around 28k $ is the tuition fee. To get into Berkeley you need a strong application that passes through a board. You need to at least have a 3.0 GPA or 3.4 (if you are a nonresident), and you need to get more than C as your grade in your High School courses. Now you can substitute your SAT subject for your test courses as well. Berkeley Has a renowned reputation for winning the best online bachelor for Businesses and bachelor's Veteran program in 2023. Berkeley is one of the most prestigious institutions that has valued the importance of distance education. So, anybody who wishes for a Berkeley Institute education can now get it while staying in their respective countries; this has also led to a significant increase in the number of international student programs.
Notable Figures and Athletics 
Berkeley College has given some notable alumni and some notable faculty that teach on the Berkeley premises. Politicians like Monique Chandler-Waterman and Legacies fame actress Danielle Rose RuRussel have been a part of the Berkeley family. Monique Holsey-Hyman had been teaching as Art liberal professor at Berkeley institute since 2005, which makes the institute even more incredible and worth studying. Not only academics but Berkeley has been great with their Athletics including football and soccer teams playing under the Berkeley knight mascot  They compete in the USCAA and the Hudson Valley Intercollegiate Athletic Conference.
Limitations 
Even the best institutes have some loopholes and limitations. In 2015, a lawsuit was filed against Berkeley institute concerning student dropout and loan default rates, as well as how the college recruits new students.  In 2018, The New York department of consumer affairs filed a lawsuit against Berkeley under deceptive and predatory Practices, but Berkeley denied all the allegations under the lawsuit. In 2019,  Berkeley also faced charges for a "gender-hostile work environment" and "wrongful terminations' and was sued by the former staffers in the 'White Plains New York campus'. In 2022, Berkeley Institute handled all the charges before the 2018 case and cleaned its image as far as the website or the news is concerned. Nothing can be said for sure, but their numbers of academic success are way more than the lawsuits.
Conclusion
In all, we can conclude that even though Berkeley is a great institution with amazing opportunities, good placement, and great career opportunities the college isn't perfect. It has a huge tuition fee which is not affordable for a lot of people, even if they do provide scholarship programs to a bunch of students, that's a silver lining. Other than that Berkeley has an amazing environment and campus. So if you are planning to get into Berkeley's there would be no harm in it and you would most likely have the time of your life.