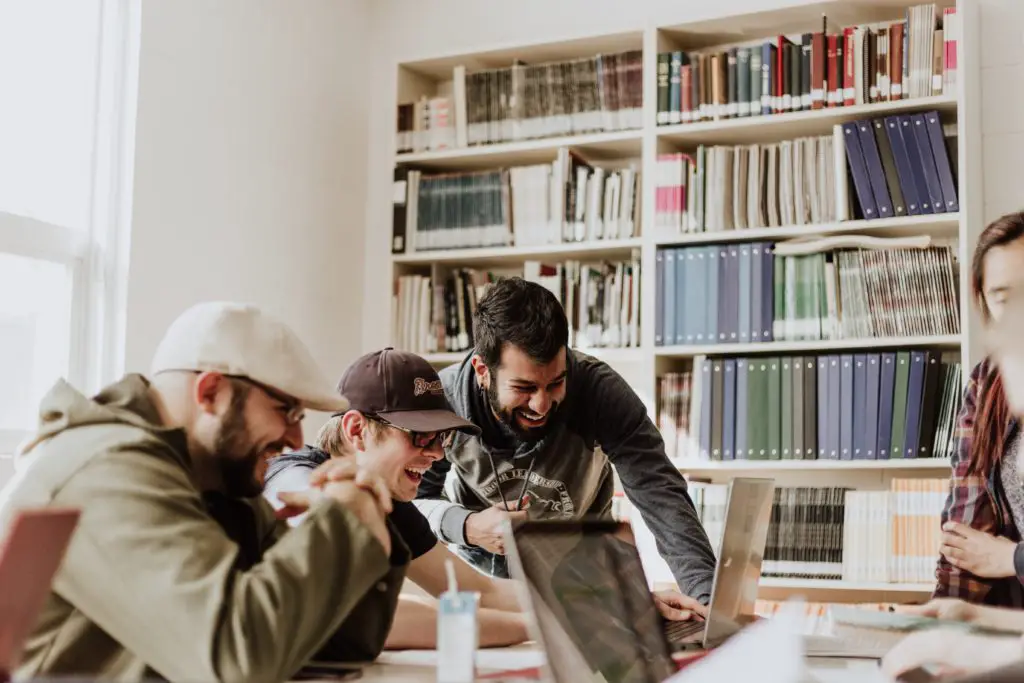 The city of Omaha in Nebraska is a wonderful city to stay in. In 2018 Forbes named Omaha one of the best cities to raise a family in the U.S. Omaha is a great place for families because it is safe, there is a low cost of living, a great transport system and quality education. If you are thinking of moving to Omaha you might want to know if there are good colleges in the city. Well, you don't have to worry because there are great colleges in Omaha and there are several to pick from. 
The city of Omaha has a couple of amazing higher education institutions. There are both colleges and universities that you attend. There are seven colleges and two universities in Omaha.  Among the institutions in the city, there are both private and public institutions to attend.  Both public and private colleges offer a high standard of higher education. 
How Many Colleges in Omaha? 
Omaha is one of the best places to attend college there are several universities you can attend in the city. The city has seven colleges and two Universities. Here are the colleges,
Clarkson College
College of St. Mary
Creighton University
Grace University
Metro Community College
Nebraska Methodist
University of Nebraska Medical Center
Here are the universities,
Creighton University.
University of Nebraska Omaha.
How Many Community Colleges Are in Omaha? 
Omaha has some of the best colleges to go to including community colleges. The city has 4 community colleges. Metropolitan Community is the largest among the rest of the community colleges. The college has about 14 913 students. 
What Is the Largest College in Omaha?
The largest college in Omaha is the University of Nebraska with approximately 18 142 students in 2022. While the largest community college is Metro Community College with 27 828 students.  Going to a large college has advantages because bigger colleges tend to have more courses available and there are more facilities for students to enjoy. 
University of Nebraska is a medium-sized university with 856 acres of land. The university accommodates a lot of students making it a very mixed and all-embracing environment. The campus grounds look beautiful, and the students and staff are welcoming. If you are thinking of going to the University of Nebraska, you have a high chance of being admitted. The university normally accepts 82% of the applications received. The University of Omaha is also known to have excellent online programs.
Metro Community College has 550 acres of land. The college has a variety of programs to students. This is helpful if you do not know which college major to commit to yet. If you want to explore other programs before committing to a university program this is a great place to start. The college also has a 100% acceptance rate and 
Is College Expensive in Omaha? 
College is expensive in Omaha. The average college tuition in Omaha for 2021-2022 is $9,656 for in-state students and $19,093 for out-of-state students. In the U.S this is above the average tuition of $6,625 for in-state students and $18,038 for out-of-state students.  
The most expensive college in Omaha is Creighton University and the cheapest one is Metropolitan Community College. Creighton University is a private college which costs $44,524 on average. While Metropolitan Community College is a public community college that costs $4,680 on average. Private colleges are more high-priced than public colleges. 
Can You Get Tuition-Free College in Omaha?
College is expensive for most people and Omaha is not the most affordable state for college. Fortunately, some residents of the city of Nebraska in Omaha can go to college for free through the Nebraska Promise program. To qualify for the Nebraska Promise program, you have to come from a household that makes less than $60 000. If you don't qualify for the program, don't be discouraged, there are other ways to pay for college. These are the things you can do to help you pay for college,
Apply for another scholarship that you are eligible for. If you perform well in High School, you can have many scholarship opportunities. There are many scholarships out there for different people. There are scholarships for people from minority groups and single moms too. When a scholarship is awarded to you, you don't have to pay it back. 
You can apply for a college grant if you can show that you don't have the financial means to pay for college. Your college's financial aid office is a good place to look for available grants you can apply for. 
Getting a part-time job can also help you to pay for college. There are work-study programs available in colleges, where you can work on or off-campus to pay for your studies
Conclusion
Omaha is a wholesome place to stay in with a growing family. The city is safe, low-cost and has a high-quality education. Omaha has good colleges that you can be proud to attend. The city has seven colleges, and two Universities have a variety of programs. There are private institutions and public institutions.  There are also community colleges that you can attend. Among these institutions, the public ones are the more affordable ones. 
Frequently Asked Questions
What is Omaha Known For?
Omaha, Nebraska is known for many things. The city is known for being the place of birth of one of the richest people in the world Warren Edward Buffett. Buffett is an American businessman, investor, and philanthropist. Omaha is also known for hosting the annual College World Series. The College World Series is a men's baseball tournament where baseball teams compete to be for the NCAA Division I Baseball Championship. Another attraction that Omaha is known for is the Henry Doorly Zoo. The Henry Doorly Zoo is considered an excellent Zoo worldwide. The Zoo host 962 species on its premises. 
What is the number of colleges and Universities are in Nebraska?
Nebraska has a variety of good colleges and Universities. The state has 44 colleges and universities. These colleges and universities are generally affordable, especially out institutions located outside of Omaha.