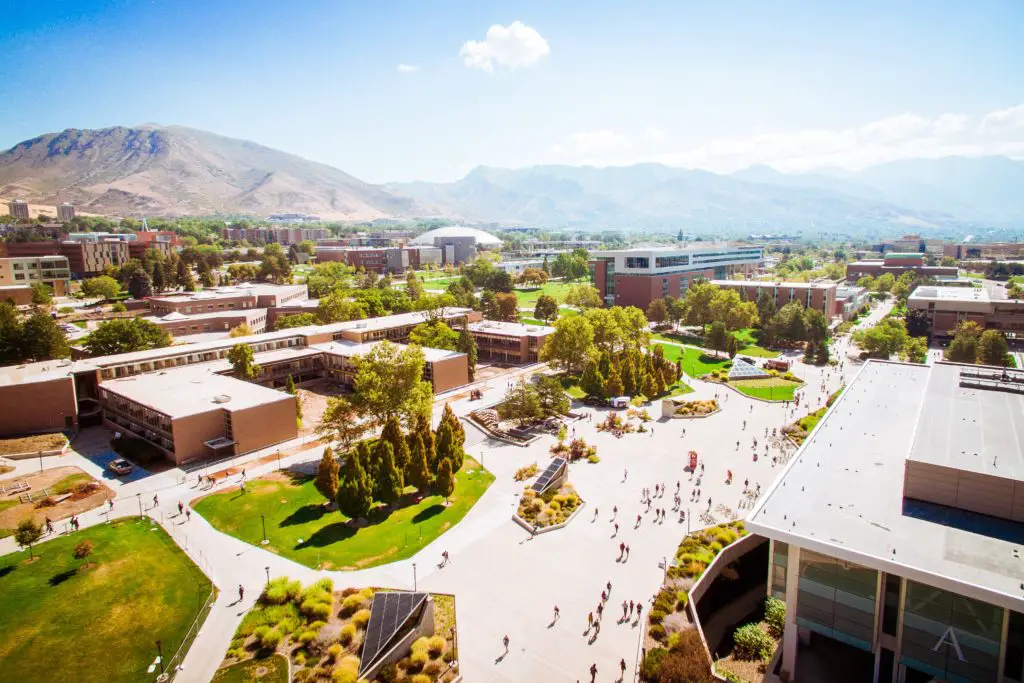 To know how many colleges are in Troy New York….Read on this article…!
About Troy
Well, there are many colleges in the U.S. but in this article, we will talk about City Troy. Troy is a city in the U.S. country of New York province and the county seat of Rensselaer County. Rensselaer County is a county in U.S. state. The county seat of Rensselaer County is Troy. Its population is 161,130 as per the 2020 census. The county is named after the Kiliaen van Rensselaer, the Dutch owner of the land in the area. The city, Troy, is situated on the eastern edge of the Hudson River just north of Albany and is known as the home of 'Uncle Sam'- the goateed, a chauvinistic figure that grew to represent the United States government. The nearby cities are Albany and Schenectady. The population of Troy city is 51,401 according to the census 2020. Its land area is 10.36 sq mi and the city area is 11.06 sq mi. The Mayor of the city is Patrick Madden.
The oldest private engineering and technical university Rensselaer Polytechnic Institute founded in 1824 is in Troy, also the Emma Willard School, a private girls high school, started by Emma Willard and the former name is Troy Female Seminary. Its campus size is 137 acres. 
The motto of Troy is 'llium fuit, Troja est' in English it means 'Troy was, Troy is'
The various colleges in Troy: 
Motto: Knowledge and Thoroughness
Rensselaer Polytechnic Institute
It is a private research university in Troy and has extended campuses in Hartford and Groton, Connecticut. It was settled by Stephen van Rensselaer and Amos Eaton in 1824, 198 years ago. It has semester-based academic calendar. Various other colleges of applied science were established after Rensselaer. The former name of the institute was Rensselaer School and Rensselaer Institute. It has a total academic staff is 488, an administrative staff is 1291, and 8,142 students as per 2019 data. Its campus area is 265 acres. This institute has 55th ranking in the 2022 edition of best colleges. 
 The campus underwent expansion four times:
1824-1905
1906-1935
1946-1960
Since 1961
Some songs of the college are:
'The Alma Mater'
'Hail, Dear Old Rensselaer'
'All we have Learned at Rensselaer'
Motto: 'Be Bold. Be a Viking'.
Rusell Sage College 
It is one of the private co-educational colleges with campuses situated in Albany and Troy, New York. It was established in 1916, 106 years ago by Margaret Olivia Slocum Sage, the name is after her husband, Rusell It offers graduate and undergraduate courses and programs. Near about 1300 undergraduates and 1200 graduates in 2020 were enrolled. In 2021, the academic staff was 347, undergraduates were 1,243, and postgraduates were 1,102. 
Some of the college alumnae include: 
Elizabeth Anne Allen, actor
Prudence Bushnell, diplomat
Ginny Brown-Waite, U.S. Representative
Mary Donohue, judge and former lieutenant governor of New York
Some Customs of the college are:
Color night
Class sweaters
Class dinners
Ring dinner
Sweater night
Motto: Esse Scire Facere   "To be.  To know. To do"
  Hudson Valley Community College
It is one of the public community colleges located in Troy,New York. Its parent institution is  the State University of New York (SUNY). It was established in 1953, 69 years ago The students come from other states and about 30 countries around the world, eighty percent come from the capital district. The former names of the college were Troy Technical Institute and Hudson Valley Technical Institute.  The area of the campus is 120 acres (0.49 km2). It has a total academic staff of 493 and undergraduates are 9,300. The President of the HVCC is Drew Matonak. The college is approved by Middle States Commission on Higher Education and is supervised by a 10-member Board of Trustees. In 2009 former President Mr. Barack Obama visited the Hudson Valley and praised the college's efforts.
The college provides more than 80 academic courses and certificate programs and more than 20 programs online. Students can have degrees in various 23 fields. It has three academic schools:
School of Business and Liberal Arts
School of Science, Technology, Engineering and Math
School of Health Sciences
Some Alumnae are:
C.J. Tarver, Footballer
Kamar Jorden, Footballer
Stephen R. Lyons, Commander
Mandy Carter, LGBT activist 
Conclusion
The three colleges which are famous in Troy city are Rensselaer Polytechnic Institute, Russell Sage College and Hudson Valley Community College. Nearby colleges are The College of Saint Rose, Maria College, Bryant & Stratton College located in Albany, New York. 
Frequently asked questions
How can one get to know about RPI without visiting campus?
One can check out the virtual tour of campus. Moreover, one can join on Instagram, Facebook and Twitter. 
Are any hostel facilities available at Hudson Valley Community College?
This college does not offer any on-campus student housing but many other options are available near campus.