Introduction 
Burlington, Vermont, is home to a thriving education system that prides itself on providing high quality and inclusive education to its students. The college education system here is dedicated to  providing students with a rigorous academic experience, as well as opportunities for research,  community engagement, and personal growth. Here we can find some of the most prestigious  colleges and universities in the country, each offering a unique perspective and a wide range of  programs. But the colleges and universities present here in Burlington are more than just  institutions of learning – they have a significant impact on the local community, both economically  and culturally. Let us see how many colleges are in Burlington, Vermont in this article.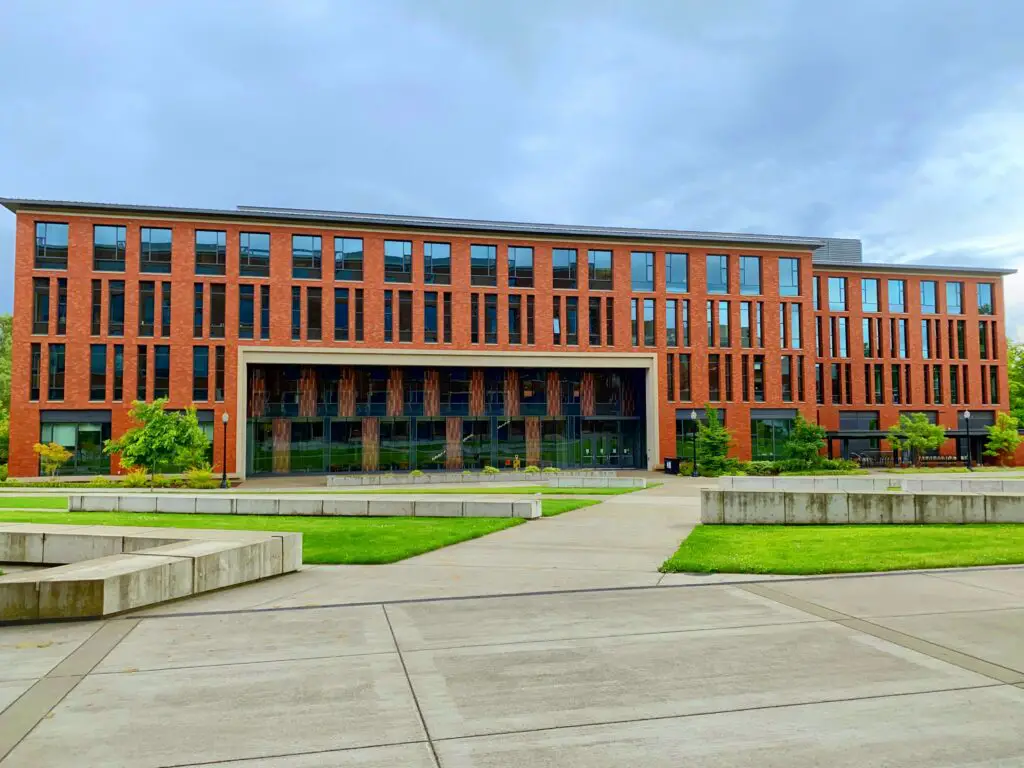 About the colleges and Universities 
Burlington, has a vibrant and diverse college scene, with several reputable institutions the place is  home to several colleges and universities, but it has only two universities: the University of  Vermont and Champlain Colleges. 
 The University of Vermont was established in the year 1791, making it one of the oldest  universities in the country. While Champlain College was founded in 1878 and is growing  significantly over the years. With these universities, Burlington's college scene offers something  for everyone. 
Some brief information about it 
1. University of Vermont (UVM): The University of Vermont (UVM) is a public research  university that has been an integral part of Burlington since its founding in 1791. Today,  UVM offers over hundred undergraduate and graduate programs in areas such as  agriculture, engineering, business, and the arts. The university is known for its commitment  to sustainability and has been ranked as one of the greenest colleges in the country. It's also  home to the Rubenstein School of Environment and Natural Resources, which is nationally  recognized for its innovative research and education programs. 
2. Champlain College: Champion's is another standout institution in Burlington, offering  undergraduate and graduate programs in fields such as business, computer science,  cybersecurity, and creative media. Champlain College has been ranked as one of the top  colleges for game design in the country and emphasizes experiential learning and career 
readiness. The college also has a strong commitment to social justice and has been  recognized for its efforts to create a more diverse and inclusive campus community. 
3. Saint Michael's College: It is a Catholic liberal arts college on the outskirts of Burlington  that has been providing students with a well-rounded education since 1904. The college  offers undergraduate programs in the arts, sciences, and humanities and has been ranked  as one of the top colleges in the country for community service. Saint Michael's College is  known for its strong sense of community and commitment to service, and it provides  students with opportunities to get involved in a variety of community outreach programs. 
4. Community College: This college of Vermont is one of the notable institutions present  in Burlington. The Community College of Vermont offers associate degree programs and  certificate programs in a variety of fields, including business, education, and healthcare.  The Vermont Law School, located in South Royalton, is a highly regarded institution that  offers a range of programs in environmental law, energy law, and food and agriculture law. 
5. Burlington College: Burlington College is a small, private liberal arts college founded in  1972. It offers undergraduate programs in areas such as creative writing, film studies, and  visual arts. The college emphasizes experiential learning and creativity, and it maintains a small student-to-faculty ratio to provide individualized attention to students. 
Importance of this colleges and Universities 
The colleges and universities present in Burlington contribute to the cultural and intellectual  richness of the city. They host events such as concerts, art exhibits, and lectures that are open to  the public and provide opportunities for residents to engage with scholars, artists, and thought  leaders from around the world. For example, the Flynn Center for the Performing Arts, which is  located in downtown Burlington, hosts a variety of performances and events throughout the year,  including concerts, plays, and dance performances. 
Conclusion 
In conclusion, the colleges and universities present in Burlington are a significant part of the city's  identity and contribute greatly to its success. They offer diverse programs, create jobs, contribute  to the local economy, engage in community service and outreach programs, and provide  opportunities for cultural and intellectual enrichment. In addition to their academic and economic  contributions. These colleges have been at the forefront of many social movements and have  contributed to the development of progressive policies in areas such as environmental  sustainability, social justice, and community development. As the city continues to grow and  evolve, it is important to recognize the significant role that these institutions play and to continue to support them in their efforts and contribute towards building a positive change in the  community. 
Frequently Asked Questions; 
What is the global ranking of the colleges in Burlington, Vermont? 
Answer: According to the 2021 edition of the US News & World Report Best Colleges rankings,  the University of Vermont is ranked #103 among national universities, while Champlain College  is ranked #66 in the Regional Universities North category. Burlington College and the Community  College of Vermont are not ranked in these national ranking systems. 
What is the student-to-faculty ratio of Colleges in Burlington? 
Answer: Colleges here maintain a small student-to-faculty ratio to provide individualized attention  to students. The college prides itself on its close-knit community and emphasis on creativity and  experiential learning. 
What is the largest college in Burlington, Vermont ? 
Answer: The University of Vermont is the largest college in Burlington, with an enrollment of  over 12,000 students.