The phrase "university radio" is controversial, but often refers to a radio station that operates on a college campus and involves at least some students. College radio stations can take many forms. Let us know How Many College Radio Stations Are There In The U.S?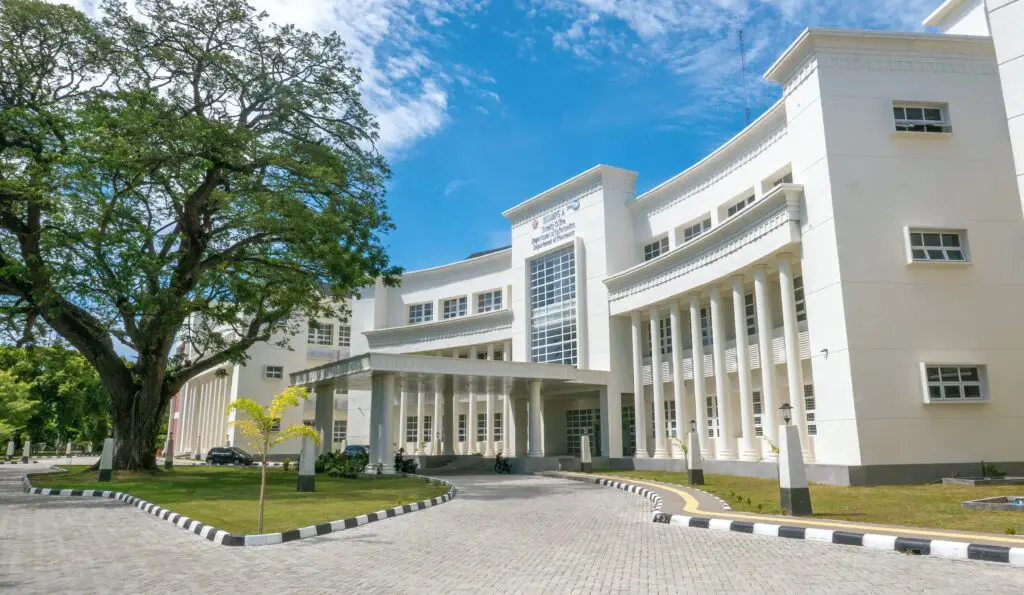 Radio-Locator identifies 441 licensed radio stations in the United States and Canada as of January 19, 2018, classified as a "university radio" format. There are also many unlicensed online-only radio stations. As of 2018, there are at least 600 university radio stations in the United States.
Is It Still Possible To Find A College Radio Station?
Perhaps, in a sense, college radio has peaked. There is too much competition for that. Nonetheless, students and others in the community continue to perform music on campus radio, which broadcasts over the airways and streams online.
A Peek Into Student Radio Stations: Digital Channels Of Entertainment Or Just An Outmoded Idea?
Now that everyone has access to the Internet and digital entertainment channels, college radio may seem like an outdated idea. Local campus radio stations, however, have value to give even in the age of podcasts and streaming.
Connecting with a group of people committed to the same educational experience is maybe the most appealing aspect of listening to campus radio. Right present, the best college radio stations in the United States provide a unique blend of entertainment alternatives. The beautiful thing about the student radio station is that it benefits more than just the listeners. Students also appreciate access to college radio programs because they can learn new skills. 
The operation and management of radio stations provide students with commercial and administrative skills in addition to technical skills. Students who use campus radio to communicate vital information with their classmates develop journalistic skills.
In educational societies, the modest college radio performs an essential function. The most popular college radio stations now stand out for a variety of reasons. The best channels have everything from great sound quality and signal strength to diverse content.
America's Best University Radio Station
WSBU-88.3 FM St. Bonaventure, St. Bonaventure, NY
WSBU 88.3 FM is a 165-watt broadcaster that broadcasts 24 hours a day, 7 days a week. Ranked # 1 by The Princeton Review, the station is managed by 16 student directors and 200 student volunteers who oversee the station's top staff. 
The station has been renamed six times and has been in operation since 1948, soaked in history. Printed matter is published many times a month and the online magazine Buzzworthy is also becoming more popular. Hip-hop and indie rock icons such as Mountain Goats, Peter Bjorn, and John are frequently played on WSBU.
WICB 91.7 FM Ithaca College, Ithaca, NY
Ithaca College Radio made its debut in 1941 in the dressing room of Ithaca's Little Theater. The host's equipment was great, but I could hear it when I was near the loudspeakers in the next room. WICB now runs a 4,100-watt antenna with a conventional viewership of 250,000 people and a considerably greater internet following. In 2008, the station received MTVu's "Woodie award" for best college radio, and it was placed first in the Princeton Review's 2014 rankings for the most popular campus radio station.
WICD is a bit more popular than the other stations on the list, but it also broadcasts modern rock, jazz, hip hop, specialty, and my personal favorite Hobo Lullaby.
WERS 88.9FM Emerson College, Boston, MA
WERS is a commercial-free station that advertises itself as Boston's discovery station, assisting listeners in discovering their next favorite musician. As a result, WERS takes detours and covers a varied mix of local, independent talent as well as rediscovered and neglected classics.
On Saturday and Sunday mornings, "Standing Room Only" offers some of its eclecticism by broadcasting New England's most watched musical theater program. WERS is the place to go if you're seeking classic hits and independent-minded new musicians.
WRHU 88.7 FM Hofstra University, Hempstead, NY
WRHU is a powerhouse of emerging stations overseen by some of Manhattan's finest. More than 200 current students help run broadcasters in  New York City, Long Island, and Connecticut. Each student who works at the station is expected to undergo a 10-week non-credit course to be technically skilled on the air, including covering NHL games and performing in-house interviews with celebrities such as Jack Johnson and Janet Jackson. WRHU is ranked 5th in  Princeton Review's Best College Radio Station category.
KEXP 90.3 University of Washington, Seattle, WA
KEXP is not an ordinary radio station. In fact, they don't even advertise as a radio station. This "dynamic arts organization" of 40 skilled curatorial DJs produces street events, offers live sound and video broadcasts of prominent artists, and operates a world-class radio station. The first station to make real-time playlists may sound excessive for a college campus, but this is what you get when your station receives backing from billionaire businessman Paul Allen's Experience Music Project.
KEXP is well-known for its coverage of indie and alternative rock. Modest Mouse, The Avett Brothers, and The Flaming Lips have all given live in-studio performances, which may be watched on their website.
Conclusion 
It is hard to envision the real variety of university radio stations withinside the United States for quite a few reasons. Furthermore, due to the fact now not longer all campus radio stations are certified, we can't rely on lists of FCC-certified radio stations. 
Furthermore, even supposing a station is certified by a school or institution, it isn't always constantly a student-orientated radio station. Aside from the conventional radio station experience, many campus web websites now encompass the choice to generate gadgets that include articles, podcasts, unique shows, and information memories as a part of the radio experience. 
FAQs
Are college radio stations required to pay royalties?
Yes, these stations, which are frequently supported by charity or commercial commercials, must pay to get a blanket license from the Performance Rights Organization.
What good is college radio?
Campus radio stations function as cultural bridge builders, bringing students together via music and news.
How do college radio stations function?
Students staff and administer a college or university radio station, with aid from instructors and, in certain cases, members of the local community.
What makes College Radio so appealing to New Musicians?
College radio has the freedom to broadcast genre-bending, low-budget, or even completely unknown artists that commercial radio is compelled to avoid owing to budgetary constraints.