After passing high school, when you go for further studies in colleges and universities, you have to select your major and minor subjects. Major is somehow easy to select because students mostly choose that subject in which they have an interest and in which they want to make their careers in the future. Let us see some good college Minors in this article.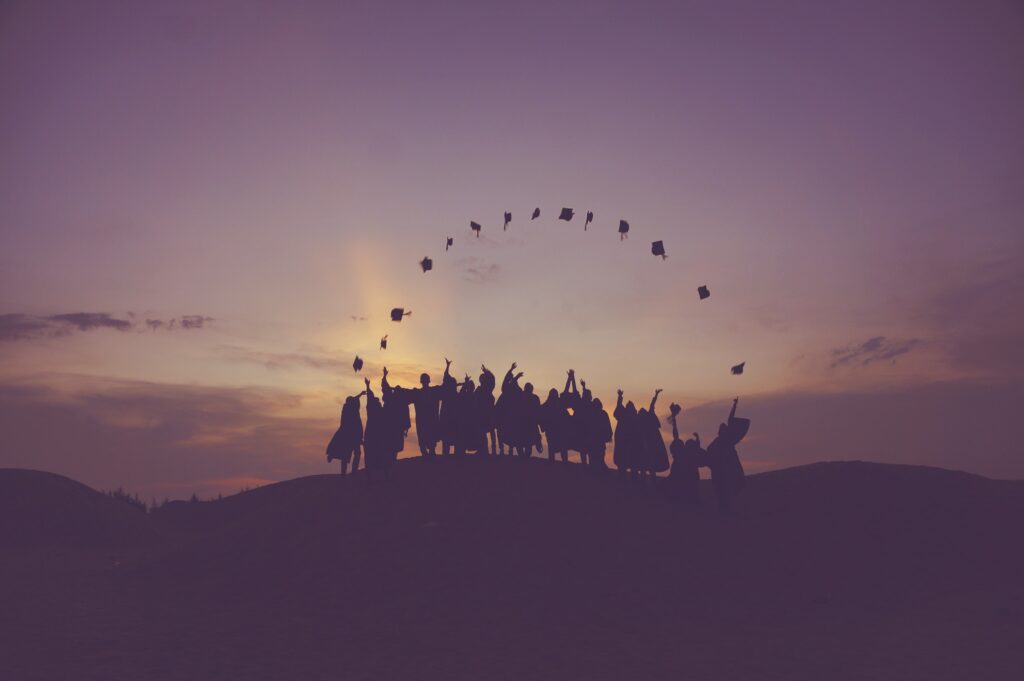 But minors are the subjects students often confuse about selecting. Because colleges offer numerous minors to students for further studies. Minors are not so minors at all and play a very important role in a student's college experience. So you have to choose good minors to study well and for your bright future.
Good College Minors 
Some good college minors that will be beneficial for you in the future also are Accounting, Marketing, Urban Planning, Business Studies, Creative Writing, Environmental Sciences, etc. These are the subjects you can choose as minors if you select a relevant major. Or you can choose one of these subjects as your major too. It's all up to a student to decide which subject he wants to choose as a minor or a major. Many students pick up minors only based on their interests. But you should choose a minor according to its scope in the future. 
So if you want to select a minor that will not only suit you the best but also be interesting and advantageous for you, you just have to read this article to the end. Let us have a detailed look at good minor subjects that can help you improve your future for good. 
Top Picks for Good College Minors 
A minor is intended to equip a student with a depth of knowledge and expertise in a topic that is either unrelated to their major or complementary to it. This understanding must be enough for the student to be able to comprehend the issues that are crucial to the minor and to execute at a level that is adequate to address real-world issues and contribute to the field. 
You will have a list of minors that are offered by many institutions below. Read the list and select minor subjects that can explore your skills. 
Accounting 
Students who minor in accounting gain a variety of abilities that employers in various industries want in their candidates. Apart from disciplines that are closely related to accounting, one of the best things about choosing to account as a minor is that it complements a wide range of undergraduate majors.
It will also be of great help if you are planning to have your own business in the future. If this is your plan, you surely have to study accounting as your minor so that it will help you in the development of your skills, especially in financial aspects. 
If you dislike mathematics, it doesn't imply you should avoid minoring in accounting at all costs. You can take a minor in accounting if you wish to strengthen your mathematical abilities in preparation for your future employment or business.
Environmental Sciences 
Environmental Sciences is a very basic subject students choose. Leaders of the future can be prepared by obtaining a minor in environmental science because it is an interdisciplinary field that teaches students about the environment, climatic systems, biology, social sciences, and much more. 
It will be a great minor in college if you want to learn things that will help the earth and its population while also finding work. It prepares students for professions in fields like training, research, development, and environmental conservation.
You can have a job as an environmental specialist or environmental consultant by studying it as a minor. Not only this but also, you can improve your learning and research skills because you have to interact with your environment when you study this subject. So it will be very advantageous for you. 
Urban Planning 
It is a minor that covers many disciplines and makes complementary pairs with a variety of majors. There will be many possible careers in the future for students who select this subject as their minor. Like environmental sciences, it improves your communication and research skills but is somehow easy than environmental sciences. 
This subject has a bright future scope as the majority of people live in urban cities. So this will produce more need for urban planners that can focus on proper development, cultural growth, and sustainability. 
While many institutions offer urban studies and planning as a major, a minor is frequently beneficial for students who want to work in healthcare, education, social work, environmental studies, or public service. Additionally, this fits quite well with economics. 
Marketing 
Marketing is a very useful and beneficial subject for students. Having a minor in marketing can provide applicants with the advantage they need in some fields. Copywriting, advertising, promotions, and media planning are a few fields where minoring in college might be useful. Greater employment choices with a minor in digital marketing are possible. 
The fact that marketing is so adaptable is the main thing. Therefore, minoring in it can provide you with the skills you need to apply to a variety of well-paying jobs that also provide a higher level of job satisfaction. Any industry that sells goods or services could benefit from your marketing minor. Also, it goes with many major subjects like finance, accounting, graphic designing, etc 
Creative Writing 
Creative writing is not simply for aspiring writers or poets to practice. Marketing, law, and corporate finance are just a few of the many professions that heavily rely on writing. Any degree will benefit from a creative writing minor, and as an added plus, students who choose it as a minor would be better prepared to crush any future assignment tasks. 
Some people develop their writing skills so they can communicate with broad audiences and other professionals about the results of their technical and scientific work. Others collaborate to develop their professional skills in comprehensive and complex communication contexts inside the developing digital media.
Students have the chance to study modern writing, journalism, and digital media in their specialties, styles, and traditions with the help of a creative writing minor. It'll be very beneficial for you if you choose creative writing as your minor, as it is the need of the future. 
Business Studies 
If you want to start your own business after completing your studies, it will be a very good minor subject for you to study. Even if you can't start your business, it will help you a lot in your future career. 
Along with a business outlook, business studies give students soft skills that are important for any future professional path, such as critical thinking, teamwork, and communication. Non-business students can also benefit from a solid foundation and additional advantages when they minor in business studies. 
Multimedia Journalism
Although journalism has existed for a very long time, we are seeing a multimedia revolution now. Journalism must change as the world adopts new technology because it is an essential foundation of our society and its peace and accountability. Students are taking a lot of interest in this field and it's becoming a popular minor at universities. 
Not only this but also, it is studied as a major in many universities. But if you are interested in any other major, you can take it as a minor. It will help you a lot in your career. 
Design 
Undergraduates can learn about the multidisciplinary area of design by taking it as a minor and a coherent course of study. It provides a thorough conceptual foundation in designing with strong design abilities. Students will be taught how to design from concept to completion through contextual critical thought, invention, visualization, physical production processes, criticism, iteration, and reflection. 
It also equips students with the skills necessary to pursue a variety of job pathways or additional education, including product designing, 3D designing, and visual communication. Furthermore, it fills you with motivation to take advantage of new opportunities in business and career because of its versatility. 
So, above are some of the best college minors you can select along with your major in your college life. These minors will help you in the development of your brain capabilities and skills. And when your skills improve, your personality automatically enhances. This will give you a bright and wealthy future when you step into your practical life. 
Other Minors
Selecting a minor is totally up to the student. You can choose it according to your interest level. But you should also have to know about its advantages and scope in the future. So you should be careful in choosing a minor for your college studies. Some other minors are as follows 
Management 
Data Science 
Psychology 
Statistics 
Computer sciences 
Mathematics 
Queer Studies
Africana
Animal Studies
Foreign Languages 
Universities also offer these minors and these are also helpful in different careers so you can also consider choosing one of these. 
Benefits of College Minor
You may wonder why minors are necessary and what are their advantages. You will find your answer here. 
The main benefit of taking a minor is that it supports your degree program. Students frequently take a minor in college to enhance their employability to potential employers or graduate programs. So taking a minor improves your resume 
Learning minors broadens your knowledge and observation. It improves your skills and abilities so that you can properly communicate with the world in your practical life. 
It gives you career choices. Not every college student in his late teens or early twenties is aware of the type of profession they might choose in the future. A suitable minor can open several employment alternatives. 
If you choose a minor according to your interest, it helps you satisfy your own goals and aims. Also, it'll act as compensation for college investments. 
It enhances your application to graduate school. Completing a minor gives you several benefits when applying to highly selective graduate programs. It can also strengthen the major's vulnerabilities in particular.
Conclusion 
For a better future in this era, education is necessary. One subject is not just enough. So having a degree in minors is also necessary. In this article, we've provided you with some of the best and most beneficial subjects you can choose as minors. We also give the details about the advantages of studying a minor. Read our article to the end to make a better decision for your shiny future. We hope you find it helpful. 
FAQ's 
Can I take a minor as a major? 
Yes, it depends on the University or college whether it is offering the subject as a major or a minor. 
How many minors can you choose? 
You can choose only two minors as usual but it also depends on the college in which you are studying whether they are offering more than two minors or not.