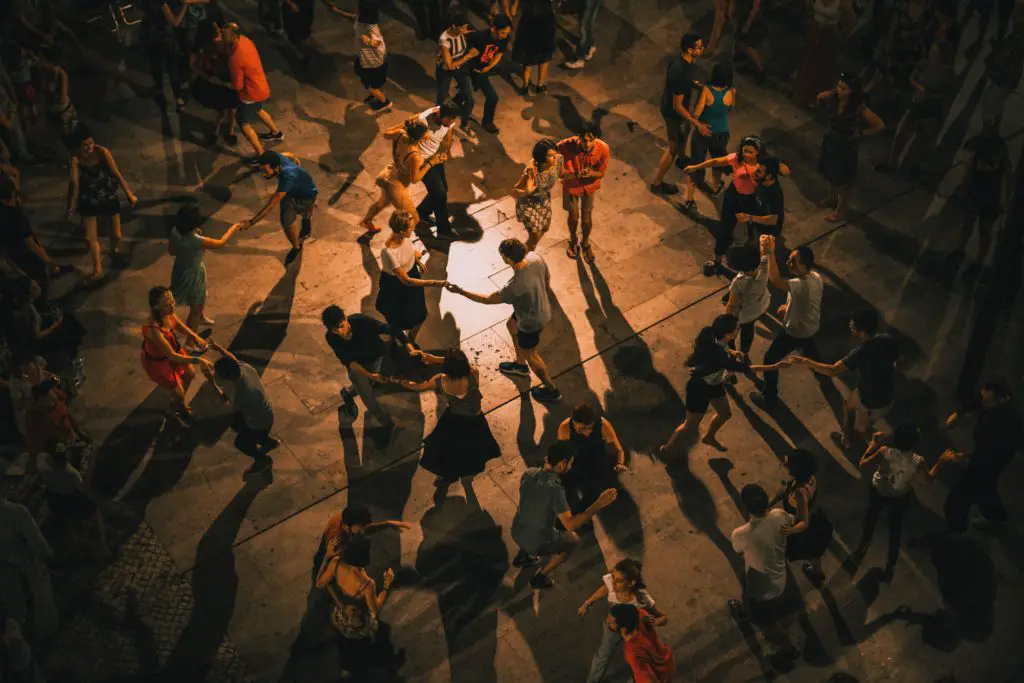 To know does Dean college have a good dance program….Read on this article….!
Introduction 
Many colleges talk of the best medical and engineering programs. Of late, even the performing arts and other fields are gaining momentum and many institutions are providing for pursuing the same. However, we want quality at all times. Do all colleges have that vibrancy in their courses to add spirit to their teaching? 
Overview 
Dean College is known for its academic and other vibrant programs,among these the dance program is also said to be inclusive of rich learning of the art of dance. Providing a variety of topics and courses to pick from, Dean college is said to be one of the best. But is it? Let's find out as we read. 
About Dean college
Dean College is a pirate institution located in Massachusetts offering a variety of courses and programs for students. They believe in the Dean's difference which is shown in their commitment to teaching and providing for students. The same is evident through their stats and alumni. They believe in diversity and culture and respect and welcome students from different backgrounds. With a 93% enrollment for bachelor's degree programs, it is quite the popular campus at Franklin. 
Dean college dance programs 
Jazz, hip-hop, ballet, or whatever you need, Dean college has it all. Their major in Dance is not a simple program with theory and tango but also a love and passion which flows through every student as they partake in the college's programs and provisions. 
The college offers associates, bachelor's degrees, and a few more options when it comes to dance and fine arts.You can choose to do a double major or a minor degree and there are 4 broad topics under the dance program. Each has its sub-topics and syllabus neatly aligned. 
Dance Pedagogy – this has around 28 board topics to focus on, each from vague and unique perspectives. A few to name are Dance psychology, techniques, various forms of dance, and so on. 
Performance/ Choreography – here too, over 25 topics are covered to teach you everything you need to know. A few are dance compositions, career connections, rehearsals, and a lot more 
Dance Studies – this program offers its blend of theory as well as practical topics such as critical theory, history and journalism, media writing for art and entertainment, senior projects, internships, and more. 
Studio Management – studio management too, has similar basics as those in the above courses in addition to marketing, future connections, business plans, and more. 
 Are Dean college's dance programs good? 
Dean college aims to go beyond books and mere application. To get you ready for the real world, they provide live and real practices and classes to choreograph and perform and see what it feels like. 
Interesting opportunities
Right from auditions, rehearsals, productions, and internships, the college offers unique opportunities to give you the energized kickstart and help you leave a mark of identity. 
 At Dean, the professors aren't only talented or popular. They're interactive and world-renowned artists from all over who have been to the most amazing schools and worked on the most brilliant projects! 
Ranks speak louder than brochures! 
Dean College ranks among the top 30 colleges in the arts and festivals when it comes to dancing. That's not all. They're also the first and the best undergraduate school in Massachusetts for undergraduates in dance. They're also ranked among the top 5 in teaching 
Involvement on and off-campus 
Apart from exciting opportunities, there is still more. The college has its productions, dance groups, performances, and more. Additionally, they also receive opportunities to study abroad and take master classes from Broadway and other experts 
If that's not convincing enough, Dean also cares for your needs. Besides staying and other basic amenities, they provide care for the prevention of injury while you're hustling full of energy. They also provide programs to title you a certified and licensed athletic trainer. 
Conclusion 
Dean College has it all when it comes to its dance program. You can name every requirement right from theory and curriculum to other opportunities. Dean College is a loaded and boosted package of the ideal degree to make your dance known to the world and get you somewhere. With all its provisions and excellence, find yourself making record-breaking performances and achievements as you go ahead! 
FAQs 
Does Dean college have electives in their dance programs? 
Yes! In all of their 4 programs, Dean college offers some or the other electives for its subjects and topics. You can view the same under their website which has detailed information about each program.
Are there any internships under the Dean dance programs? 
There are abundant internships in every course at Dean's college. You can also find interesting production and other opportunities as well as summer internships. Look up the same in detail on their website!