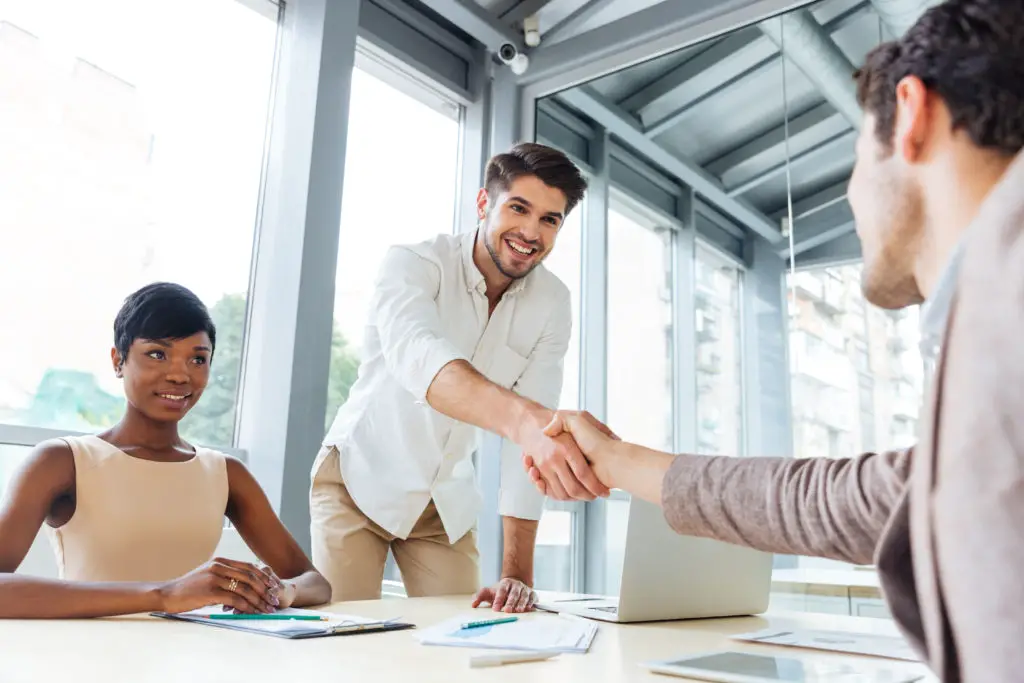 To know can Colleges Make You Commit Before May 1….Read on this article…!
Introduction 
The admission process is always a hectic bustling with applications, students, and scores. Everyone wants the best and most productive college which will suit their career. The whole enrollment process is hard and takes time. While patience is the key, you have to be involved and committed on your part to stay updated. 
Overview 
So say, you send in your application and get accepted. Different scenario, you received an offer from your dream college and accepted the same. What's next? Are the colleges going to rely on your word? Not really. They need you to commit in some way and most colleges ask that you do so at the earliest such before may 1. Why do they do this and should they even ask you to commit? Should you commit? Find all the answers you're looking for as you read. 
Can colleges make you commit before May 1 and why 
Everyone is aware that most first semesters begin in fall i.e mid-August or September. A few even begin in June. This means that admission processes are wrapped up at least a few weeks in advance. So for students who have applied earlier in the admission process, they have probably received a response. If you're accepted at a particular college, the college will naturally ask you to commit to the seat at the earliest. 
Can they ask you to commit? Yes, they can. Most colleges will tell you to claim your seat before May 1 and they have their reasons for the same: 
To get stats of available seats 
Colleges work based on stats without which they cannot retrieve accurate data. When it comes to figures and numbers, they need to know precisely how many seats are vacant so they can figure out the next steps accordingly. If you're hanging over the fence without a yes or no, it becomes difficult for colleges to get their stats right. Moreover, the status keeps piling up making the overall process tougher.
To wrap up the admissions
Everyone wants to get their job done at the earliest. Students are running around with applications and the faculty with reports, emails, etc. The sooner the colleges can get their finalized data, the easier it is for them to wrap up their admission process. Contrary to belief, admission is only the beginning and there is a lot more work to be completed after. Therefore, the sooner you've committed, the sooner the process is completed and the faster they can get to other businesses. 
To get in first preference 
Most students who have been accepted on first preference are asked to commit before May 1. Either you have a good GPA and have been accepted or you have been offered to be admitted by the college. Either way, the college wants you and hopes that you'll quickly give a response so they can add you to their list.
To cut themselves some slack 
Needless to say, the entire process becomes a lot easier when the college sends out acceptance letters and gets a commitment back. They can avoid the trouble of waiting, confusion, and even errors with early commitment. Imagine a million applications to check, status to keep track of, and procedures to complete. It's easy to make minor mistakes that cost someone their seat and to avoid them, they ask you to get done as fast as you can.
Colleges look beyond their struggle and paperwork and consider other students on waitlists. Often, students apply to multiple colleges at a time and leave the others pending when they get a seat at their favorite one. Seats can go wasted there just because they were hanging on for you. To avoid this and grant admissions to as many as possible, colleges request commitment before May 1 so they can get to work on the waitlist soon after. 
Commencement of preparations 
They need data, coming back to point one. Colleges need figures and numbers to know who and how many are coming in and begin preparations. Informing professors, making lists, assigning numbers, getting resources and facilities ready, etc. A lot is to be done and colleges must have the right numbers to arrange for the same. 
When must one commit to a college? 
So colleges have pretty valid reasons. But what about us? What about the whole idea of getting only the best. Moreover, if we have chances of getting accepted at the best, why settle for something less? You're not wrong there but it's all about doing it the right way. Here are a few things to consider before you choose whether to commit or not: 
Your preference – if you're shaky about committing to a particular college, you can consider your preferences. Are you getting the objects you need or do you have to compromise? Are you happy with the campus and facilities or did you select the college because you need more than one option? 
Financial situation – Consider the financial offers the college is providing. If it's too high for you to manage, you should let it go. However, if you feel it's a good deal compared to the others, take a shot. Moreover, if the college has exceptional financial support to offer, it is worth a try. 
Probability – think about the probability of you getting into the college you want. A dream college is one thing. But do you have the requirements to get accepted? Consider your scores, performance, and other qualities which will help you narrow down the possibilities of getting into the college you want. If that's not the best, then you may want to commit to the present college 
Conclusion 
Colleges have their reasons for asking you to commit before May 1. Although it seems early for you and you'll be indecisive, a little thought can help you decide better. If you find yourself in a similar situation, check out the pros and cons, look for probability and avoid losing out! 
FAQs
Do private colleges commit admissions post-May 1? 
Yes, a few of them. Be sure to check out the admission details which will tell you when you can commit latest as the dates depend on quite a few factors mainly, the availability of seats. 
What if you commit to a college and get a better offer? 
In such cases, certain colleges allow you to cancel your admission while others may have a different policy. It all comes down to each college and its procedure.