Introduction:
Now-a-days every sector is becoming more competitive and challenging. Everybody is talking about productive and genius mind. For this sometimes IQ comes into mind. There is a misconception that person having more IQ will achieve more success in life. Sometimes parents put unwanted efforts to increase the IQ of their child, but the fact is the child should have good humour and a wide outlook about all things. Let us see do colleges look at IQ.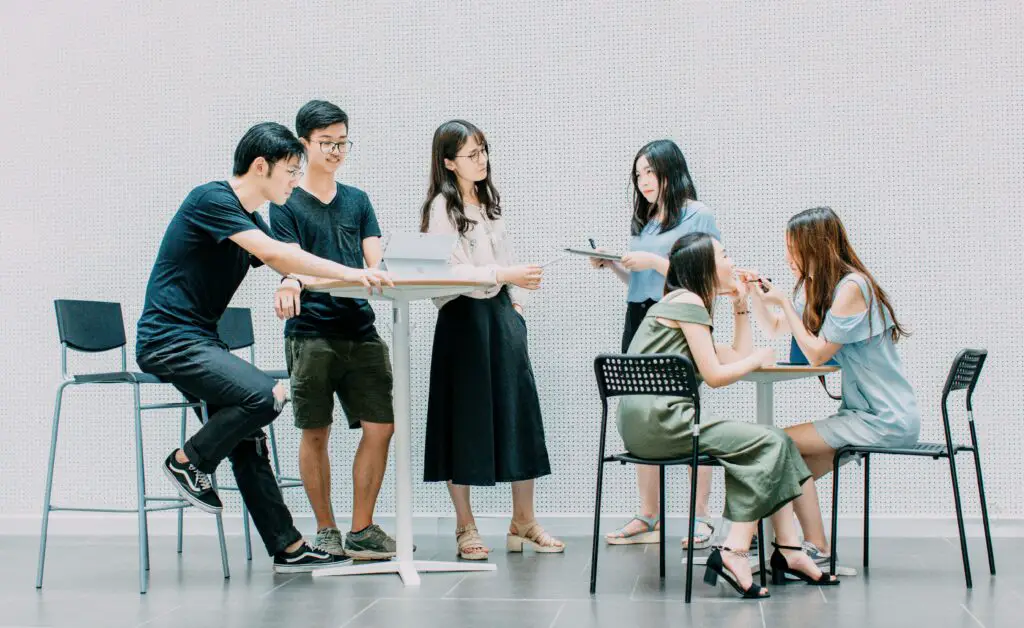 What is IQ?
IQ stands for intelligent quotient. By testing one's IQ we can tell how potential and intelligent (s)he is. We can measure the intellectual abilities by IQ measuring tools. By knowing one's IQ we can how efficient (s)he is and how good (s)he is in problem solving, reasoning, logic etc. 
According to a study, the IQ score reflects both motivation and intelligence. Those who score higher on IQ test can be able to do better in conventional measures of success in life like, academic achievement, economic success, also can achieve great health and longevity.
The average IQ of all university students is 110-115, as we know. But it is being taken up by Mathematics, medicine, physics etc. Thus, the vast majority of university students is situated between 100-110.
Do Colleges Look At IQ?
Higher education is a rich cultural and scientific asset which enables personal development and promotes economic, technological and social change. It promotes the exchange of knowledge, research and innovation and equips students with the skills needed to meet ever changing labour markets.
For higher studies and research programme, students get admission in various colleges and institute based on their previous academic performance. It can be institute level examination or entrance examinations. They are selected by their rank or mark in those exams. Admission to various courses is typically done through entrance exams and merit, depending on the college to which the students apply.
Taking example, in a B.Tech college, there are several branches and students get admission in those branches depending on their ranks of entrance exam. That reflects their IQs using which they show their academic excellence. 
But there are so many students who can't be able to get admission in college of their choice due to some reasons. It is also seen that after getting into college, some students do hard labour and perform well though they don't have much IQ. In that case, the college authority appreciates the efforts and hard labour of that student. At that time, they don't consider IQ. 
It is also said that "The backbenchers are more productive than the frontbenchers." Because their thought processes are more developed as they want to do things within a  short period of time. So in that case IQ doesn't work.
Some exceptional system:
There are so many colleges in different places which give admission to students by not considering their rank cards. The students can take admission in colleges of their own choice. These are much more useful to them to make a bright future. In these institutes or colleges, students get chances to upgrade their skills, ability to do better beyond their so called IQ. Also there are so many colleges which give admission for more than one course. Students get enrolled in one course according to their ranks and can take admission in other additional courses of their choices to enhance their skills of own interests which don't require any IQ. There are also some advantages for meritorious and studious students to change their course from a lower one to higher one based on their performances in various skills. In that case, IQ is not considered.
But sometimes it is seen that students having lower IQ are criticized by their classmates, teachers and friends being unable to performing well in examination. For which they suffer from mental trauma and sometimes take some inappropriate steps in pressure. So college authority should take care of these kind of situation seriously.
Conclusion:
Colleges do look at IQ of students, but it varies from college to college. But according to today's situation, the higher educational institutions should give chances to industrious and productive students who can contribute more to the country. In most of the developed countries the admission process based on IQ is not considerable at all. So the success rates of students are higher as compared to that of in developing countries. It's time to think about it and to develop the educational system.
Frequently Asked Questions
Can a student with lower IQ get admission in a renowned college?
       Ans: Yes, if (s)he is studious and want to take admission in a famous college, all (s)he needs is hard labour and dedication towards study. 
Why I can't able to get success in higher studies though my IQ is higher than 110?
     Ans: You have to be serious and attentive to your studies, because success depends upon hard labour and consistency not higher IQ. 
Can IQ of a person be increased with age?
      Ans: According to research, by certain brain-training exercise, mental control and visuospatial reasoning one can improve his/her intelligence level.