A college application should define the strengths of the student. Constructing a good application and first impression is one of the critical parts while applying to your desired college. They get thousands of college applications every semester, so it is important to add many extracurricular activities that highlight your character and determination.  Here we will see about Do Colleges Like Summer Jobs?
Colleges often appreciate students that can juggle education with work. It can get tiring to study as a full-time student and work at a part-time job. A summer job demonstrates that the student spent their summer learning valuable skills as a worker rather than vacationing or idling around like most peers. Many job opportunities are available for young individuals who want to enhance their college applications and learn new skills. 
There are multiple reasons colleges appreciate a student that has worked a summer job. Any job comes with a responsibility that the employee must adhere to and follow appropriately. Many students work summer jobs to earn extra cash as well. A summer job will also improve a student's ability to co-operate in a working environment and introduce them to teamwork which is much different than high school group teamwork. 
When it comes to choosing a summer job, try to find a job that's related to your field of study. If you're unable to find one, any kind of job would suffice. Whether you're working in a field of your choice or not, you'll learn valuable workplace skills either way. It's still recommended to choose a job that's related to your future career. If you're someone who wants to teach, take up tutoring jobs. If you're interested in the medical field, try applying for jobs at your local hospital. 
There's something to learn at every kind of job, no matter small it is. Colleges know that and that's why they appreciate students who put in the effort to acquire job skills while being a full-time student.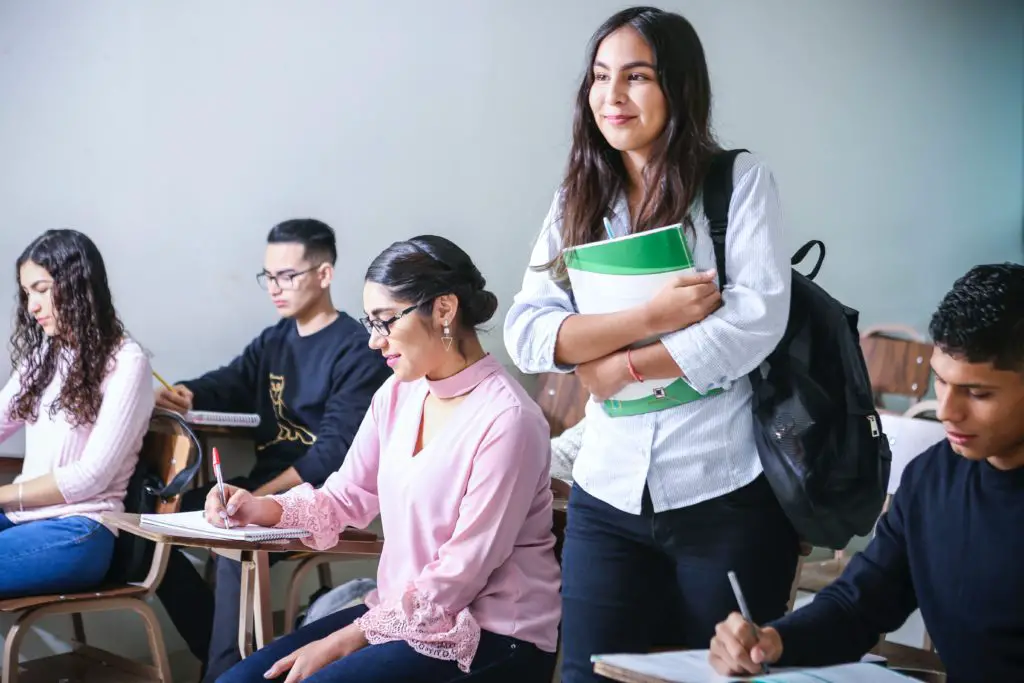 Different Types of Jobs High Schoolers Can Apply For
Many companies and workplaces are open to hiring young and determined people. Many restaurants, cafés, libraries, and supermarkets employ part-time young workers during summertime. There are different kinds of positions available at various establishments here and in a short period, a student can learn plenty of new skills. 
The most popular jobs sought by high school students are:
Supermarket jobs are popular amongst high school students when it comes to summer jobs. There are often openings available for young individuals looking for a job with little to no experience. They're trained by an older worker if they have no job experience in a field like that. A job like this builds independence, responsibility, and teamwork. If they're good at their job, they'll be asked to train recruits later which will build their leadership skills.
Restaurant jobs are also widely popular amongst high school students. Many students work part-time at jobs like this as well. There are different kinds of jobs you can do at a restaurant so there is a lot of scope for building various skills. You can either work at the desk (helping with accounts), in the kitchen (assisting the chefs or cleaning utensils), or work as a busser, server, host, waiter/waitress. Students who want to work in the field of hospitality or hotel management often choose this field. 
Coffee industry jobs have been rising in popularity amongst youngsters. Many students depend on coffee to go about their day, so it's no surprise that they sought out jobs like these to make money as well. One of the popular positions at a coffee shop is that of the barista. The barista handles the customer and takes down their order, prepares the drink for them, and handles the cash counter as well. 
Other popular job opportunities for high school students can be found in clothing shops, movie theatres, public or private pools, the food delivery industry or any delivery industry, and the camping industry (as a camp counselor). 
Reasons To Work A Colleges Summer Jobs
Many students apply for random jobs simply because they want something to put in their college application. People underestimate retail jobs and fail to realize the list of responsibilities that an employee has to deal with. When an individual begins to work in the position of the employee, they realize that diligence and patience play a huge role in the work industry. 
When colleges see that you worked as a barista for months, they don't simply consider that you made coffee for people. They know that you learned how to make professional coffee and handle multiple customers at the same time, you know how to make a conversation with strangers, and you can work on your feet for hours at a time. A job like that only sounds easy on paper, but it's much different when you have to do it yourself.
A summer job is also a student's introduction to the workplace. Before they can graduate from college and enter the workplace of their choice, it helps to have experience in various fields to kickstart your career. Even if your summer job doesn't match the career you're looking for, your future employer would appreciate it that you put in your summer hours into working dedicatedly. 
Conclusion
Colleges like to see summer jobs in a college application because it shows the student's ability to survive in a workplace albeit for a short period. It can boost your application and put you above hundreds of students who opt out of working during the summer holidays. High school teachers and counselors often encourage students to work at least one summer job to enhance their college applications.
Frequently Asked Questions
Do Colleges Like Internships or Summer Jobs?
An internship with a company related to your future career can boost your application a lot. A summer job is equally viable. It depends on your overall character, the field of study, and overall application. Both of them are helpful when it comes to strengthening your application.
How To Make College Application Stand Out?
It can become increasingly competitive to make your application stand out amongst other applicants who worked hard as well. A good high school record, a good number of extracurricular activities, summer jobs, internships, and a good SAT/ACT score are some of the things you should be able to add to your college application.