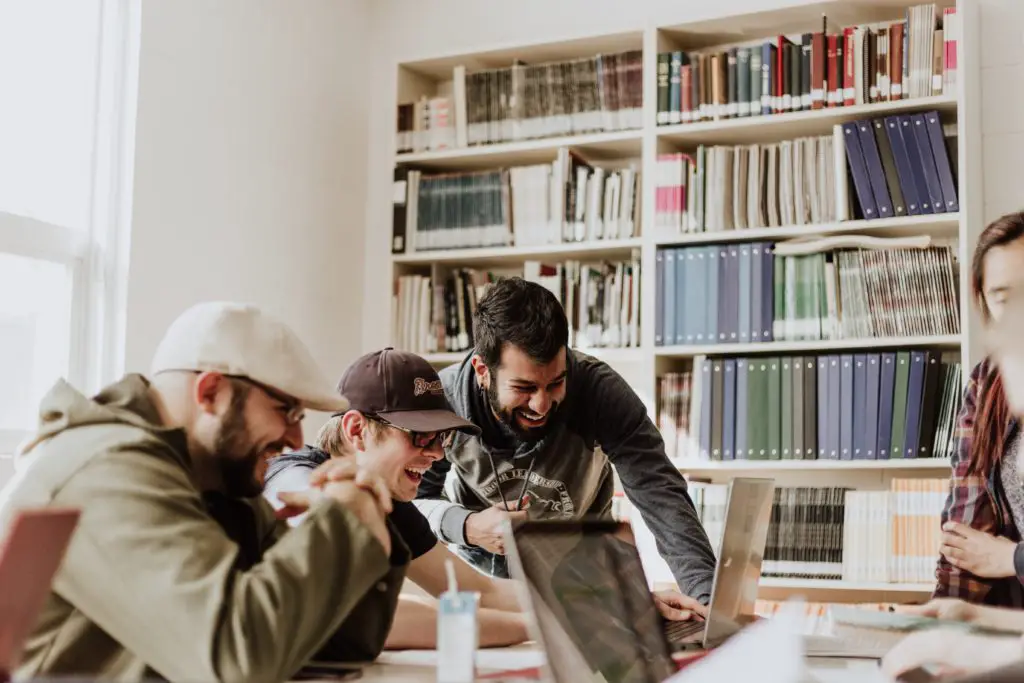 All the educational institutions strive for the complete decorum of their students. It can be both school and college. Detention is one way to stop students from misbehaving. It is seen as a general practice in middle and high school. Detention is the strategy of telling students to stay back in schools or colleges for some time as a form of punishment. 
Students are supposed to get detention if they indulge in any unethical actions like coming late for the morning class, lack of punctuality, when the homework/assignment is not done, etc. students are instructed to realize the mistake they have done and advise them to not repeat it in the future. It is a very beneficial practice in school because it helps the students to realize their mistakes and turn them into good human beings. Some schools also provide assignment papers or works for the students during their detention which will increase their knowledge and improve their academic skills.
Detention in Colleges :
However, these practices are not observed in the college. Unlike school students, the students in college are expected to act mature and are also expected to know the value of education. Detention in college will be very childish since college students are not at that age to be punished so casually. Any misbehavior from college will be imposed with a greater or no punishment. Professors have the right to request the student to leave the class if they create any disturbances during class time and if they commit any offense or crime, they are expelled from that particular college. 
Etiquette maintaned at school :
In school, students are expected to be inside the classroom and not miss any class. But in college, it is up to the students whether they have to sit for class or not. Students sent their time and money studying in college and therefore, they are expected to value their studies. School students are required to ask permission even when they have to go to the restroom, but college students can go out of the class any time they want and will not be getting any punishment later. But all the disciplinary actions of students in college will only affect them because it is their time and money which is going to waste. They are well aware of it and that is the primary reason most college students remain disciplined. Since most of them are well disciplined, punishment like Detention is not required in the institutions of higher studies like college. 
Time consuming for college students :
Since detention is a punishment where the students have to remain on the school premises after the end of the class, it is not an applicable punishment for college students. Since most of the college students are working in other firms or have other competitive exams to attend, they do not have enough time to casually sit in their college and waste their precious time. School students are free from a lot of workloads and responsibilities so having detention as a punishment is quite convenient for them. Detention would also help the weak student to get passing grades since they will be instructed to do many worksheets and assignments. But for a college student, getting a passing grade is a sole requirement for no one other than themselves. So forcing one to complete worksheets and any remedial work a college student does is not practical. 
Why Character should be molded at school :
Students in school are immature and their personalities and character are yet to be molded. In this age where students are uneducated about what is right and wrong, proper education and a foundation of their basic manner are very important. For example, if a student shows u late to the class and their mentor is least bothered about them, the student might show u late to every place, it can be a college, a workplace, or even an important meeting. Instructing them to be on time and educating them about the importance of punctuality thereby makes them understand the importance of reaching a particular place right on time.
But when it comes to college students, they are adults and are mature enough to think in the right sense. Punishing and forcefully making them think in the same old way is not the right thing to do. In college, students have the right to think and act free unless they are not harming anyone around them. They also can break the old conventions and stereotypes and have every right to live a normal life. Any faults in them will only affect their future and hence they are more responsible and rational than the students in school. 
Conclusion :
Most colleges and universities do not look up students' records of getting detention. Detention is not a serious punishment as suspension or expulsion. It is just a mere punishment for the disciplinary actions and minor offenses caused by the students. It starts at school and ends at the school. A student's disciplinary action has only cared about when he or she gets involved in suspensions or expulsions. So if a student gets worried about colleges not permitting him or her due to past detention, there is nothing to worry about. Students should always remember to leave their past actions to work for the bright new future ahead. The punishments like detention were the sole purpose of improving their character to be a good individual in the society. It has nothing to do with college admissions. A student can excel and reach great heights in the future even though he or she had many detention records in school life. Stories of many great personalities have taught us that it is okay if a student does not have a perfect childhood. Students come to school to learn many things and hence getting detention for unethical acts is one great way of learning to be a better person. Schools are where students are expected to learn etiquette and be obedient. Colleges teach students to be well-educated working professionals, while schools teach students to be better human beings. Therefore, detentions and several other punishments are held in school than in college.