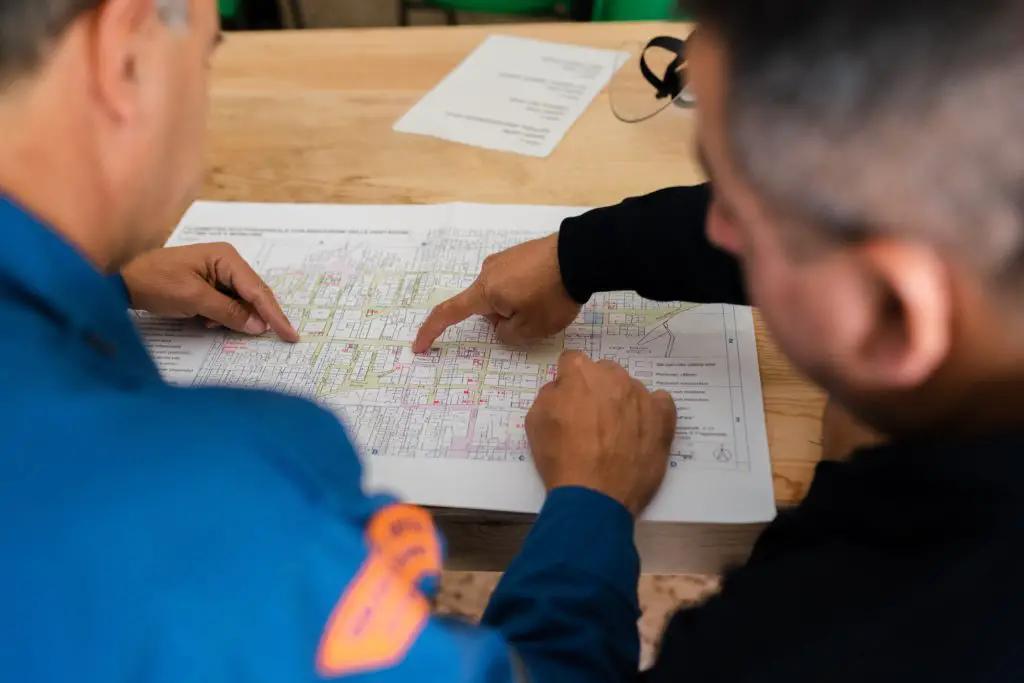 Tertiary education is a good investment for obtaining a better future. Whether one choses to attend a private or public academic institution, it is vital to keep in mind  that quality tertiary education open doors  to better career options, personal growth, skills development  coupled with financial security. Selecting  the best academic institution  is the most crucial step in your academic journey. Hence, in this article we will review two of the best schools Columbia College and Columbia Engineering in the United States.
Columbia College and Columbia Engineering
Columbia University is one of the most reputable universities in the globe. It was established  in 1754, which is fifty years before the king of England, King George II provided  the royal charter that permitted the established of the "College of the Province of New York". Initially, Columbia University  was known as King's College.
Columbia college is a undergraduate liberal arts college, while Columbia Engineering is a engineering school that  offers undergraduate and postgraduate  engineering qualifications. Both academic institutions operate under Columbia University.
About Columbia college 
Columbia College is the  traditional liberal art college of Columbia University and was established in the same year  as the University, in 1754.
The college  provides a large range of learning programs that empower students to be inquisitive, creative, driven and mindful of the world around them. As a result, students are able to go after their  goals with a real purpose, vigor and an interest in changing the future.
About Columbia Engineering 
As already mentioned, Columbia Engineering is a engineering school that offers engineering qualifications. Founded in 1864, Columbia Engineering has been providing quality academic services  to students  for many years and the school continues to engage in many technological innovations, with the aim of empowering humanity.
The school  encourages innovation and entrepreneurship through  the integration  of design and training. In addition, student who attend  the school are placed in a collaborative environment that embraces creativity, cultural awareness, social responsibility along with advance technological ideas that contribute  to the society.
What Columbia College offers?
Columbia College offers the following:
The Double Discovery Center also known as DDC, offers academic support  to first-generation college bound and low- income students who reside in Washington and Harlem.
Students have access to academic support centers, libraries, advising services  as well as special programs.
Columbia College offers unique internships that provide students with the work experience they  need before entering the job market.
Students are provided with the opportunity  to study abroad.
Health and wellness facilities are offered to support students physically, emotionally and mentally.
Columbia College has a Core Curriculum  that provide a collective learning experience. The Core Curriculum include the following:

University writhing 
Literature Humanities 
Art Humanities 
Frontiers of Science 
Contemporary Civilization 
Music Humanities 

Columbia College offers more than 100 majors including joint programs and interdisciplinary programs.
The college offers research and academic opportunities.
What Columbia Engineering offers?
Columbia Engineering offers the following:
Columbia Engineering has 9 academic departments.

Applied Physics and Applied Mathematics department. 
Earth and Environmental Engineering department 
Biomedical Engineering department 
Electronical Engineering department.
Chemical Engineering department 
Industrial Engineering and Operations Research department 
Civil Engineering  and Engineering Mechanics department 
Computer Science department 
Mechanical Engineering department 

Joint learning programs are provided at Columbia Engineering. The programs involve Science, Medicine, Business studies, Statistics, Journalism and Policy.
Students given the opportunity to gain work experience through internships.
The school has venture competitions, design challenges, hackathons, workshops as well as boot camps.
Over 30 research-based startups have been launched  by the school in recent years.
Columbia Engineering offers customized academic programs, which prepare students for the workplace. These  programs are conducted  online, in person or in a hybrid form.
Columbia Engineering offers a range  of degrees and certificate learning programs along with an array of educational boot camps that focus  on disciplines of applied science and engineering.
Students have access  to student groups, discover programs and support  programs.
The school offers "world-class STEM resources" through outreach  programs.
Columbia College and Columbia Engineering 
Both schools offer the following centers, that mainly focus on providing academic support  to students.
Center of Career Education: assist alumni  and current students attain  their career plans by providing internship opportunities, professional networking coupled with educational resources.
Center of Financial Aid and Educational financing: work with parents and students in creating a plan to fund college education and also provide guidance in the application process.
Center of Undergraduate Global Engagement: assist students in obtaining international educational opportunities and motivating students to gain new skills and knowledge in order to play an important  role in upbuilding their communities.
Student Advising Center: provide integrated advising services to students.
Undergraduate International Travel Policy: provide  health, security and safety services  to undergraduates
Undergraduate Research Fellowships: promotes personal academic growth, professional growth  as well as intellectual rigor by granting insightful information about scholarships and fellowships.
Student and Family Support: provides parents  with the opportunity to actively  engage in the education of students.
Academic integrity: part of the student and family Support center, with the aim of supporting students academically.
Undergraduate Student Life: enhances and supports undergraduates though programs like: 

Student Engagement program.
Residential Life program.
New Student Orientation Program  also known as NSOP.
Multicultural Affairs program.
Why attend Columbia College?
Columbia College has small class sizes that allow students to participate and learn in a more intermate environment.
The educational exposure at Columbia College allows students to grow intellectually and personally.
Columbia College students are able to socialize with  people  from different walks of life.
The Core Curriculum at Columbia College helps students develop positive habits and intellectual tools that they can use after graduating college.
Students have access to free peer to peer tutoring through the Center of Student Advising.
Why attend Columbia Engineering?
The school is composed of innovators and leaders in their career field who are passionate  about
Columbia Engineering has partnered with well-known companies, granting  their graduates many employment opportunities.
The school engages in many community projects.
There is diversity and  inclusivity in the school and student get to collaborate with talented and motivated people from different  backgrounds.
Graduates and undergraduates are provided  with academic  mentorship, fellowships, advising and educational programming throughout their journey  at Columbia Engineering.
The school  exposes students  to modern technology, engineering, science  and mathematics within the early stages of their academic journey.
The exceptional nature of the research at Columbia Engineering promotes creativity  and innovation from classroom and lab  to the marketplace.
The global alumni community at Columbia Engineering support students and the faculty body by means of fellowships, scholarships, programs and many more.
Columbia Engineering  has accessible facilities suitable  for faculty members, students, staff members and visitors who are living with a disability.
Some of most well-known pioneering engineers  and entrepreneurs attended Columbia Engineering including:

John Stevens: an engineer  that developed steam engines used in the first steam locomotive and the first  steamships.
Horatio Allen: a president of the American Society of Civil Engineers.
DeWitt Clinton: as the governor of New York City, he was the motive force behind the connection  of New York City  and the burgeoning Midwest.
Final words 
In closing, the decision  to attend either Columbia college or Columbia Engineering  highly  depends on the career you want to get into. However, whether  you  choose to attend Columbia college  or Columbia Engineering, you will  gain hands-on experience, excellent skills and knowledge, which will be a solid foundation  and  a good stepping-stone to attaining success.
Frequently asked questions 
Can internal students move from Columbia College to Columbia Engineering?

Internal students  can easily  apply and enroll from Columbia College to Columbia Engineering or vice versa by submitting the Internal Transfer form.

Is it difficult to attend Columbia of Engineering?

The high acceptance rate at Columbia Engineering makes it challenging to attend the college. Hence, students must ensure that they build a good academic profile  in order to increase their chances of attending the school.

What areas of study  does Columbia College offer?

The areas of study  include art, language, history, technology, science, economics, religion  and many  more.