Can Parents Reach Out To College Coaches?
Parents can reach out to college coaches for recruitment purposes. It seems sensible for parents to want to be actively engaged in this process, whether it means reaching out to a college coach or even school research together with their child. The best thing that a parent may do is to support and encourage their student-athlete, refrain from interacting in conversations with coaches, and enable them to be the ones to flourish. While interacting with college coaches, parents should remember that student-athletes should take the initiative. Your student-athlete needs to establish a close bond with the college coach because they will be enrolling at the institution and participating on the team.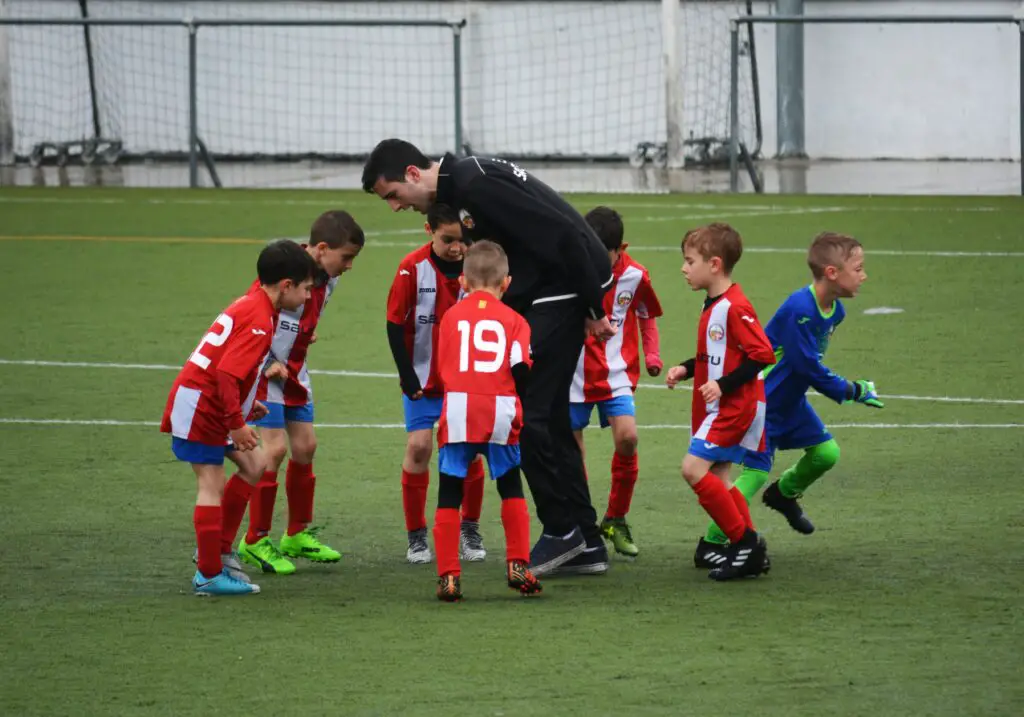 When is a significant time for parents to reach out to college coaches?
The communication with coaches should be handled by student-athlete, but there are occasions when parents can interact with college coaches
Visiting officially and unofficially
Student-athletes and their families have the opportunity to interact with a college coach, learn more about the athletic program, and have the right to inquire regarding admissions and financial aid during an unofficial and official visit.
While parents should let their athletes take the initiative in the interaction. All these are great opportunities for parents to play an encouraging role in the hiring process. 
Once the coach has met your athlete
You may leave a lasting impression on a coach after they are familiar with your child by identifying yourself as the parent. It's not a great idea to introduce oneself to a college coach at an event or competition if they haven't yet met your child.  
What should parents talk about to college coaches?
Visits allow the student to explore the college's campus, interact with the team, and understand the coach. Coaches want parents of athletes to have questions, just as they encourage student-athletes to ask them. Also, parents have an opportunity to address significant queries that will help with the conscious decision process. 
How much aid in both academics and athletics can your child anticipate? What is the training program during the off-season? What are the team's most prevalent majors?
Things to remember (do's and don'ts):
Do's:
Support your student-athlete
Athletes will probably ask their parents for assistance because reaching out to college coaches can be frightening. Parents should encourage their children even while developing expectations that the athlete will be in charge of handling their respective recruiting procedures.
As long as the athlete is still in charge of sending emails, making phone calls, and carrying the conversation during unofficial and official visits, parents can assist their athlete in coming up with talking points and questions, trying to practice conversations for phone conversations, and tours, and proofreading digital communications.
To properly traverse the recruitment process, student-athletes still require their parents' assistance and direction. But a coach is recruiting the athlete, not the parents. Parents should be aware of when and what to speak with coaches.
Collect information by asking the question
Coaches urge student-athletes to ask questions, and they also anticipate queries from the parents of their players.
Don'ts: 
When it comes to thinking about college, parents of athletes often wait until their child is a junior or in high school. Yet, the more families wait to begin the hiring process, the more difficult it is.
Make contact with a college coach and advocate on the athlete's behalf
Parents must not contact college coaches on their athlete's behalf by calling them on calls. The athlete's ability to connect with a coach is affected by their parents' involvement, which eventually reduces their chances of being recruited. Let the athlete take the initiative, whether calling or making the first email, or addressing a coach at a recruiting fair.
Conclusion:
Parents' primary responsibility is to keep a low profile while their children carry out adult tasks like making phone calls and sending and receiving emails. It does not imply that parents shouldn't collaborate in anything. They should counsel and inspire their athlete; in some circumstances, they could even need to provide motivation. The athlete chooses what details to give the coach.
FAQS:
How does the application procedure work?
A. Student-athletes are still not guaranteed admission even if they get a verbal or written offer from a coach. Enquire with the coach regarding fundamental admissions matters such as the minimum test scores required, application deadlines, and whether they will be able (or permitted) to offer input or evaluate the athlete's application before submission.
Which kinds of academic assistance are provided to athletes?
A.  Athletes must ensure they complete the academic standards not only to be accepted to the college but also to maintain their eligibility to compete there. 
Several colleges provide student-athletes with extra resources, including required or recommended study hours, academic counselors and tutors, or even professors, to assist them to cover up work they missed while performing or traveling.