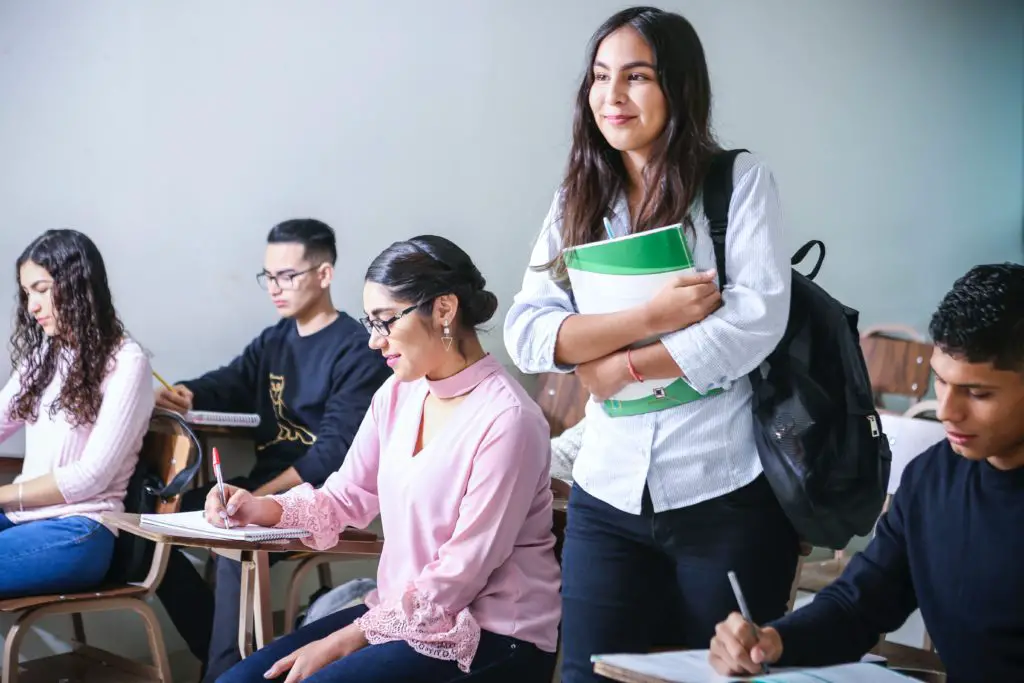 This article covers everything relatable to securing your admission at the University of Virginia. No doubt the school is among the prestigious universities any student will love to attend.Therefore you need to stay glued to this article. So you can get every needed information. I'd start by answering if the UVA is possible with a low GPA.Yes, you can get into UVA with a low GPA.  The university doesn't have a minimum GPA, and they consider other factors aside from GPA before admitting aspirants. However, most times, students with higher GPAs have better chances for admission. 
University Of Virginia Admission Rate
After comprehending what your cumulative GPA says. The first step to knowing if you're eligible for the school you're aspiring for is to check their acceptance rate. Every university has a different number of students they can accept per session. 
The number of students UVA accepts is 23.9%. This means they admit only 24 aspirants, out of every 100 students that put in their application.
Indeed, the school is selective. And they consider students with a higher GPA of 4.3 and above before considering people with a low GPA. 
What's more? The University of Virginia is among the top prestigious schools in America. As a result, they're very competitive and only students with competitive marks have better assurance.
What Does UVA Say About Their Admission Requirements?
The school says they have no minimum GPA for admitting students. You'd say, that's weird, compared to other schools. 
They have a reason for that. UVA believes the cumulative GPA doesn't explain much about a university aspirant. This includes;
Explaining how students started and if the students had improved over the years.
It doesn't showcase how difficult or easy the student's course must've been in college.
It doesn't give details on the inflation or deflation grade level in the student's college.
Also, as regards minimum grades for SAT scores, UVA doesn't agree with schools that put up tests for aspirants. They said having a minimum grade requirement means commanding the SATs test to do tasks beyond their capacity.
Yes, the school is indeed prestigious and most applicants are those with high GPAs. Plus those with high SAT and ACT scores. But, they consider everything provided by an applicant, including GPA, SAT, and ACT, before making the final decision.
This means your GPA, SAT, and ACT aren't the only requirement for admission. They check out other important factors which I'd explain below.
University of Virginia Standard Admission Requirements 
The admission requirements I'd explain next are long proven requirements of the school. They are:
Aim For A high GPA While Taking Hard Courses Alongside
To be competent enough for UVA, you need to have a high GPA in your possession. This means a high GPA starting from 4.32, and straight A's in all your courses. 
When you've got a high GPA, now it's time to face head-on those difficult subjects you may not like. Are you an out-of-state candidate? You must aim to perform better to earn marks that stand out. 
What's more? UVA uses an academic index that sums up all your scores into one number. If you meet their required number, you're on the safe side.
Get Good ACT & SAT Marks
UVA wants the best students that's why they're actively involved in getting aspirants' best test marks. i.e., a student with a middle 50%. As well as a 1490 mark on SAT and 34 on the ACT is in a good position. 
While applying, the school will ask you to provide your sub-scores. Plus your composite marks. And they want it the way the marks appear on your report card. 
The best way to beat against all odds as regards ACT and SAT is to write them multiple times. This will significantly increase your scores and your chances.
Submit Captivating Essays
Writing an application essay is one special way to communicate yourself better. When you're writing it, be natural, and try your best to show them that you're a good fit. Also, you must assure them that your stay in the school will move the school forward and not backward. 
Note that while applying for the University of Virginia. They'd ask you to choose one out of five essay prompts. Then you'd be given another essay prompt related to the course you're aspiring for in the school.
Get Equipped With One Or Two Extracurricular Functions
Your talent and the extracurricular functions you participate in are considered important to UVA. If you have talents and you've engaged in extracurricular functions that earned you a badge of honor, you're at a higher edge in getting admission. 
Perhaps you've never taken part in any extracurricular activities and/or you're yet to discover your talents. Guess what! There's no better time to start than now. 
Let Respected Individuals Write Your Letters of Recommendation
The University of Virginia usually asks for two different letters of recommendation. One must come from any of your core subject teachers, while the other from your school counselor. Make sure only people who know you personally write your letters of recommendation. 
The one from your counselor will explain who you are in school based on your character and behavior. While the letter from your teacher will explain how well you perform as regards classwork.
Take Advantage Of Early Decision/Early Action
If you're an out-of-state aspirant, applying as soon as their application form is out is a smart idea. The school has three-phase for admission processing which include;
Early Decision.
Early Action.
Regular Decision.
Perhaps you choose the University of Virginia as your first choice, and you're within budget, take advantage of the Early Decision. Do you have an excellent profile without a senior grade, however, do you want to apply for college early?  Early Action is perfect for you. But if you're for none of the above, follow the Regular Decision and hope for a positive response.
Other Requirements Considered include;
Volunteer activities.
Employment experience.
Geographic home.
First-generation.
Racial status.
Legacy.
On a final note, the University of Virginia won't ask you to provide applicant interests as well as religious choices. 
Frequently Asked Questions 
1. Is the University of Virginia a public university?
Certainly, UVA is a public university founded in the year 1819.
2. Can someone outside school write my recommendation letter?
No, because the main point is providing a letter that explains how you perform in the classroom.