Are you an ace student and get worried with even a single C grade in your high school? Or have you excelled in all your subjects and barely managed to get a C in any one of the subject? So let's have a peek in to how C's grade can affect the chances of you getting enrolled college for higher studies.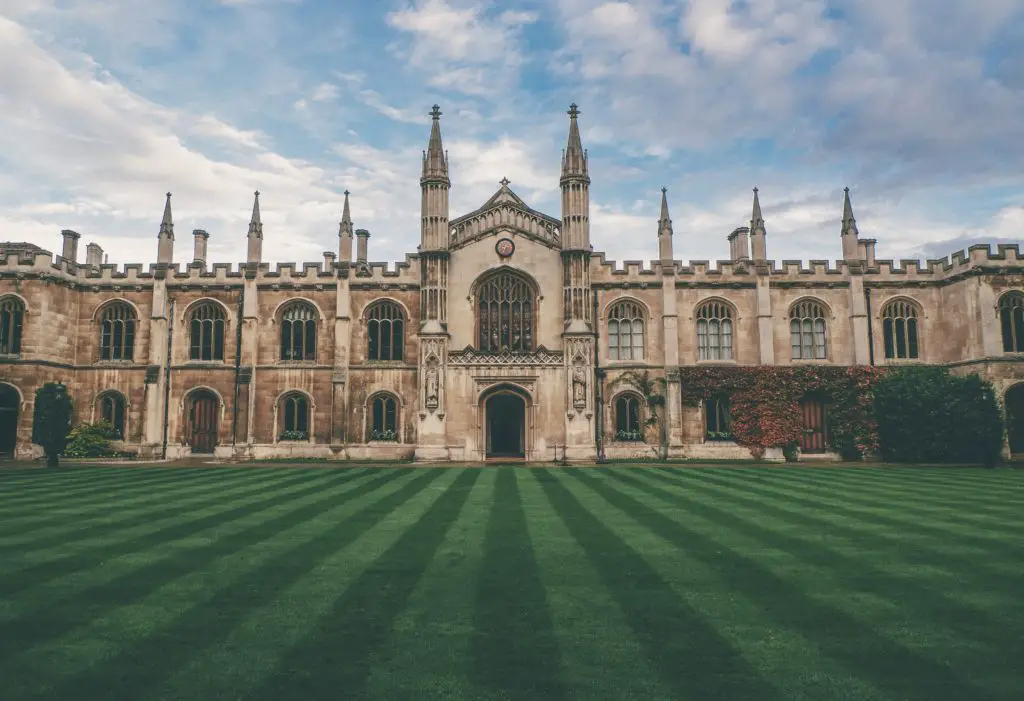 Topper and C grade in any one of the subject
If you are a topper in your semesters and have scored a C grade in one of the subjects then the chances of your admission depends on the subject in which you have scored that grade vis-a-vis the stream of subject in which you want to enrol. For example: if you wish to pursue robotics engineering and you have excelled in subjects like maths and science, but managed to get only C in language paper, then the university might consider your application for admission. 
However, if you failed to excel in subjects like Maths and Science only which are very much important for your initial concept building then your application for admission will be out rightly rejected. In this case, though your overall score is important as it shows your capacity of handling academic pressures and challenges but leverage can be given to subjects which are entirely not related to that stream. This again differs from an university to university. Some universities strictly consider only the overall performance and may not even look in to your individual subject score.
Excelled in all semesters but a C grade in one of the semester
Imagine after struggling throughout the semester and putting in all the efforts, you are not able to score the required grade in your exam due to some untoward incidents or any of your family member becomes ill or you yourself are not able to write papers. How does this all affect your admission process apart from bringing your morale down? 
So again, it depends in which semester were your grades affected. To illustrate, if you get a C grade in your ninth standard and you manage to score well or excel in all the semesters of your tenth grade, then the lower score of ninth grade will hardly affect your admission process for higher studies. Similarly, if you have low scores in the test series conducted by your schools but have managed to excel in the final exams then your test series marks will hardly be ever considered or for that matter even be asked. 
C grade in all important subjects and semester
Do not lose your heart, the chances of you getting selected though might be low but still a ray of hope exists. You should be exemplified in other curricular activities through which the university should be convinced that you can win and earn accolades to them in the near future. For example: a student who is good in sports  or who has experiences of working with various NGO's for social benefit clause will always get good brownie points. Some of the universities even have special quotas reserved for admission of sports students or students with other extracurricular activities.
Universities do understand that the curriculum and design of each course may vary from the board of education and even from schools to schools and so placing entire reliance only on academic grades might not be a good idea and may be unfair towards other students who might not be academically good but excel in other fields.
Having discussed as above, there is no ounce of doubt that good academic scores are always a proof of your dedication and commitment towards the course and that you can handle academic pressure with existing peer pressure and ace them which makes you also ready for handling further stressful situations in life successfully.  The grades in your high schools are stepping stones for creating foundation of being enrolled in the best and top universities of your choice of stream of career. So, it is very imperative to stay focused throughout the entire year and even more important to concentrate on the subjects related directly to your area of specialisation. 
Apart from only concentrating on academic scores, you can try and build your connections, join the club and communities formed by your schools and explore new activities which give a great impression on your admission form and also increase the chances of you being getting selected.
Tips to improve your score
Set your Goals: Have a defined goal as to which university you aspire to join in for your future studies.
Concentrate on weaker subjects: Try and devote some hours of the day, to study, learn and relearn the subjects in which you are weak. 
Have a dedicated time table: Create your own full – fledged time table of study. Write down all the topics and assignments that you plan to complete in a day.
Discuss with your teachers: ask for an extra help and guidance from your teachers. Clear all your doubts and get your basic concepts in place.
Discuss and take help from your peers: Discuss with your peers what kind of study format are they following or how are they approaching a certain subject. Take tips from them in formulating your study plan.
Completion of assignments: Complete all your assignments before the deadline for submission and also ask if there are any areas of improvement in any of your work and take credit for the same from your relevant subject teacher.
Practice: Remember, practice makes a man perfect and more you practice and revise the subjects the more grasp and understanding of the subject you will get.
To conclude
The answer to the above question of whether C's can get you into college is in affirmative and to give you a breather most of the universities in US do accept a student with a C grade even if they do not advertise or market it publicly but this does not mean at all that you stop putting in your efforts.