Is Caltech your dream University? If you are looking for an article that will contain data regarding the acceptance rate of Caltech, look no further. This article will provide you with all the information regarding this institute of education and then some so that you are able to  prepare yourself to get into the university of your choice.
The California Institute of Technology, Caltech for short, is a university for research. It, being a private university, is located in Pasadena, California. It is well known for its faculties in science and engineering. Caltech's impact on pop culture is evident. By being a famous filming location for shows and movies about brilliant young scientists, ranging from The Big Bang Theory to Numb3rs and many others. It is a major center of attraction for STEM students in the country. Often given the moniker of "MIT- West", this school is small and caters only to just 987 graduates in comparison to MIT's 4600+. If you are looking for acceptance rates in your university, then that must mean you already have a clear picture of which university to enroll in your future. While looking at the rates can be scary, it is nice to think with the right effort and guidance, you will be able to enroll into your preferred university and be among the students getting admission to the institution. Let your goal be your driving force, do not hesitate to take every possible step to prepare for the achievement of your dreams. Let us know about, Caltech Acceptance Rate.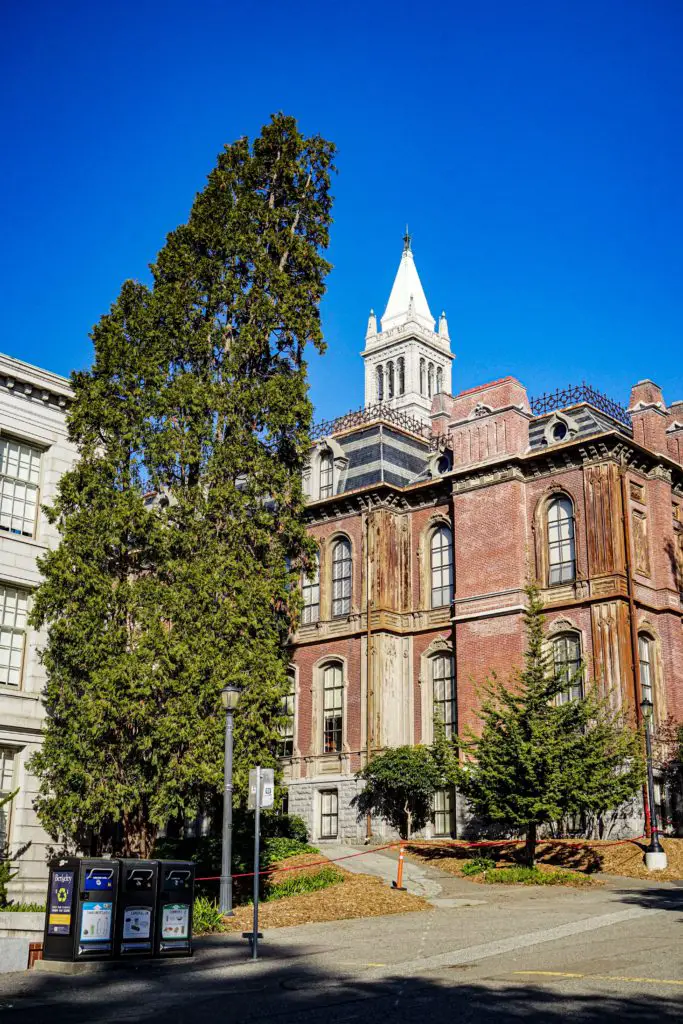 Caltech Acceptance Rate
Each year there are 13,000+ applicants to Caltech, who are considered nothing short of a genius based on sheer IQ and standard academic achievements. However, only 3-4% can gain acceptance. As a successful Caltech applicant, you will need to have a clear transcript, perfect test scores and prodigious extracurricular talents that extend beyond the classroom. While these attributes are necessary, they are not sufficient to grant admission into Caltech.
This article will analyze the acceptance rate of Caltech university for the convenience of the readers. Caltech is a highly competitive University to get in. According to the recent admission cycles, the acceptance rate for the class of 2024 is around 6.4%. From 2018-to 19, there were 8300+ applications from which only 44% of the students enrolled. From the 8007 applications to Caltech for a place in the 2020-21 freshman class, only 536 had gotten acceptance. For every 100 applicants, around only 6 get admission. As of 2020, the acceptance rate stands at a meager of 6.7%. 
There were 13026 applications to Caltech in the year 2021-22 and just 510 successfully passed and were admitted. For the class of 2026, the official numbers are yet to be released but we are privy to the knowledge that only 432 students had got in. It is, thus, understood as the acceptance rate for the 2022-23 incoming freshman class was closer to a mere 3%. From the average number of applications coming to around 8,000+ each year, it trickles down to around 200-600 applicants gaining admission to Caltech. These numbers have not fluctuated a lot in these years. 
However, do not be scared about the amount of interest in Caltech. It typically garners more interest and a huge number of applications than its intimately sized campus can provide for.
Although, it should be remembered that within a campus that can house less than 1000 undergraduates, one might find a better opportunity to thrive as a student. 
Around 42% of the successful applicants are female while the male percentage stands at 58%. There is a 10% international representation in the student body, while persons of color are generally underrepresented. The staggering amount of applications could scare anyone but if you think that this is the right University for you then do not be fazed. This school might be extremely selective but it is nothing a right amount of preparation cannot fix. Important 
Things to Consider: 
Instead of straining yourself in handling a lot of things, it will be better to narrow down your focus to a few extremely important, critical requirements. GPA requirements Testing requirements, including SAT and ACT. Application requirements The GPA and SAT/ACT requirements are very important for passing the first hurdle in your admission process and proving your standard preparation in academics. Unless you meet the required standard scores, your chances of getting in amount to almost a zero. The average GPA for Caltech students is a tough 4.19. This means that this is most likely the bare minimum for an application to not be immediately rejected. For Caltech applicants, this means that you need to be at the top of your class and have straight As to bring a strong game to the battlefield. Along with these, taking hard courses/classes – AP or IB courses- is a good choice to be taking.
 If your GPA is at or below the school average of 4.19 then your ACT/ SAT score should be higher to compensate. For SAT scores, the average score for Caltech students is 1545 which makes it extremely competitive for SAT scores. You must do well in SAT to submit a strong application to Caltech. For ACT, the average score is 35 which also makes it superbly competitive. If your ACT score is currently below a 36, it would be advisable to prepare more thoroughly and retake the test. These are the basic scores one should get to apply to Caltech with a strong appeal. After meeting their expectations for your scores, you can prepare for the next round of the process. You have to impress the authorities with your other application requirements such as extracurriculars, essays and letters of recommendation. 
Things to Note: 
For the pandemic, Caltech had announced the stoppage of SAT Subject Test scores requirement and a two-year ban on the requirement and consideration of the SAT/ ACT. This has been extended to those applying for admission in the 2022-23 freshman class. 
Five Factors: 
Caltech University has allotted five factors to be chiefly necessary to their admission process: the standard of your high school course load, test scores, application essays, letters of recommendation and character or personal qualities. Class rank, GPA and extracurricular involvement are also considered very much important to the committee.