To know Bucknell University admission requirements and GPA….Read on this article…!
  Bucknell University, an elite institution, is ranked #38 in National Liberal Art Colleges. Admission to the university is formidable. Therefore, knowing the admissions requirements is a headstart to successfully gaining admission.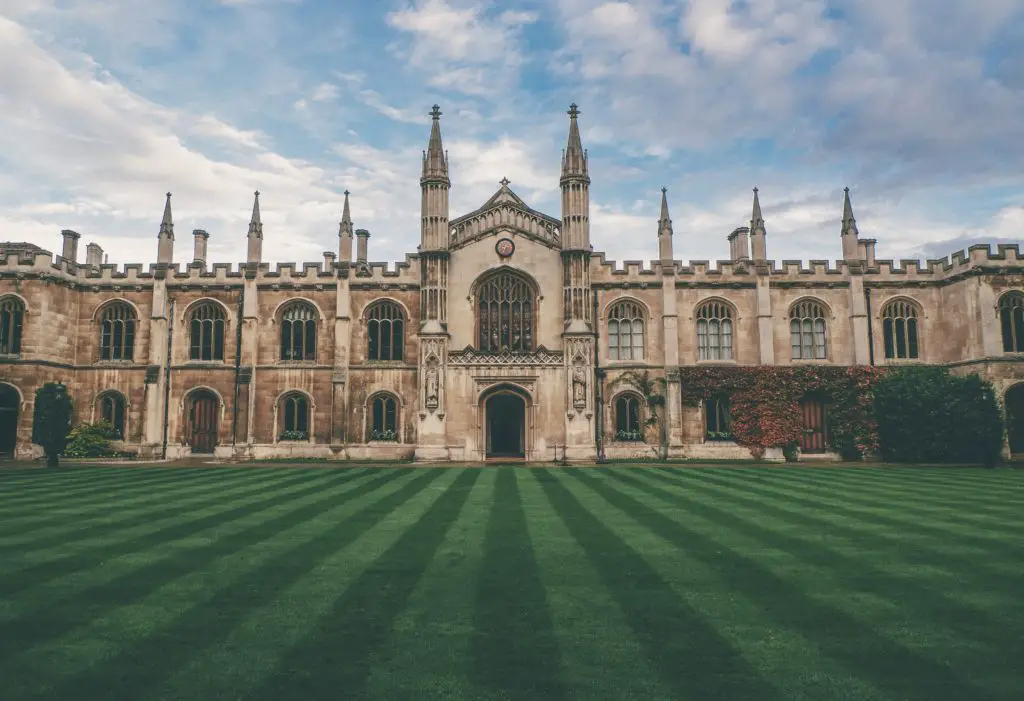 Admission requirements into Bucknell University are very competitive therefore, applicants are expected to be above average in these areas:high school GPA, grades as shown in your high school transcript, and SAT/ACT. 
A good personal statement, compelling letters of recommendation as well as extracurricular activities will also be considered. 
The Required High School GPA for Admission Into Bucknell University.
The high school GPA of prospective students of Bucknell University is considered a very important factor in college admission requirements. The university is ranked #23 for the highest average GPA in Pennsylvania. Therefore, a GPA below 3.56 on a 4.0 scale reduces an applicant's chances of gaining admission. A competitive average high school GPA of at least 3.61 on the 4.0 scale is required. Applicants with high school GPAs that are below average may still have a chance at gaining admission into Bucknell University.
Such applicants have to be incredibly good in other areas of consideration to make up for their low GPAs.  
The Required High School Transcript Grades for Admission Into Bucknell University.
Your high school transcript reflects your final grades and your semester grades, sometimes your quarter grades. These grades are also considered for your college admission to Bucknell. It is expected of applicants to have grades that are B+ and above. Grades below this lower an applicant's chances of admission as your grades reflect your academic ability. Bucknell University is a very demanding college. Therefore, robust grades are vital for your admission into this college. 
The SAT/ACT Scores Which Are Needed for Acceptance Into Bucknell University.
Bucknell University is a college with outstanding admission standards. Hence, the average SAT/ACT score is not enough to get you admitted into the university. 67% of the students applying to Bucknell University submit SAT scores, while 43% submit ACT scores to the university. An SAT score within the range of 1250 to 1420 or higher is required for admission into the college. Students submitting ACT scores require scores within the range of 27 to 32 to be admitted into the university. These types of scores increase the applicant's chances of gaining admission as they are very competitive. 
The Importance of A Good Personal Statement(or College Essay) For Admission Into Bucknell University 
The main purpose of a good personal statement (or a college essay) is to tell the admission officer how you stand out from all other college applicants. For this reason, at Bucknell University, college essays are reviewed by at least two admission officials. 
The university does not include an admission interview as part of the admission process. Hence, your college essay is your best chance to wow the admission office by showing your uniqueness. This can be achieved by telling a good story. Your college essay is like a summary of your personality. It allows the admission officials to get to know you outside the academic walls. It is just as important as your letter of recommendation.
Other Admissions Requirements For Bucknell University
All applicants are required to have been offered a foreign language for at least two years of high school.
Maths, Science, and Engineering students are required to have taken college-preparatory mathematics for three years.
Applicants need to have completed the college preparatory program.
Applicants are required to have offered at least one year of an elective course in high school.
Students are also required to have taken the English Language for four years in high school.
History must have been studied in high school for about two years.
International students are required to submit TOEFL scores. These scores should have a minimum grade of 100 points. If IELTS were taken instead, a minimum score of 7.0 is required accordingly.
Early Decision applicants must also turn in the Common Application Early Decision Agreement form, as well as all necessary signatures.
The following documents are expected to be submitted by prospective transfer students. They are:
Transfer credit summary sheet.
An official transcript of the university attended.
The college official's report for transfer admissions, and
An educational evaluation from a college educator.
Furthermore, students are required to pay a nonrefundable application fee of $40 to the college.
Additional Tips For Admission Into Bucknell University
The following tips are not required for college admissions; nonetheless, they boost your chances of getting accepted to study at Bucknell University.
 Take challenging courses such as AP courses.
Apply early: Early decision coupled with outstanding grades boosts your chances of getting admitted from 33% to 55%.
State your high school class rank: college counselors recommend that applicants also indicate their high school class rank. About 54% of freshman students at Bucknell University were said to have been in the top 10% of their high school graduating class.
Demonstrate competencies: this may not be required for admission but is considered as well.
Obtain dual enrollment credits(dual credits) as they are also considered alongside AP credits. Although, Credit for Life Experiences(CLEP) is neither required nor considered.
Engage in several extracurricular activities such as social work, sports, etc.
Submit your admission form before the deadline.
The regular admission deadline is January 15, while that of the Early Decision is November 15.
Submission of an admission form on the deadline date doesn't tell good of you. 
Conclusion
        Bucknell University is a high-class university that is very particular about the variety of students selected to study with them. Therefore, the admissions requirements should not just be met but should also supersede their expectations.
Frequently Asked Questions 
Does a high GPA in high school guarantee my admission into Bucknell University?
No, even with a competitive GPA, admission into Bucknell is not ensured.
Is an admission interview required for entry into Bucknell University?
No, but it is recommended.
Is TOEFL accepted in place of SAT/ACT at Bucknell University?
No, TOEFL has its importance as SAT/ACT has its importance as well.
Are test scores required for admission into Bucknell University? 
They aren't needed but they are considered.